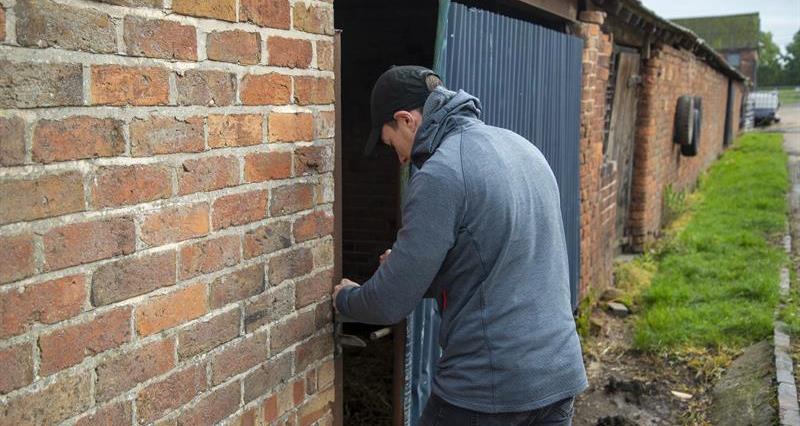 NFU Mutual has found that the cost of rural crime in the South West rose 14% to £6.6m in 2019 as organised criminal gangs targeted high value tractors, quad bikes and large numbers of livestock.
Whilst there have been some reductions in crime under lockdown, there are concerns that rural theft will escalate as the economic impact of the Covid-19 pandemic bites.
In its 2020 Rural Crime Report, NFU Mutual revealed that the cost of rural crime to the UK was £54m in 2019, an increase of almost 9% on 2018.
According to the report, rural crime rose in every region and nation within the UK, with an average increase of 8.8%. The South West saw a higher than average increase, up 14%.
Gloucestershire was the worst-affected county in the region, with rural crime costing farmers £1.1 million, though this was a slight drop on the 2018 figure.
For the second year running, the sharp rises are being driven by organised criminal gangs targeting high-value tractors, quad bikes and other farm vehicles – accounting for a UK increase of nearly 25% to £9.3m on agricultural vehicles. Within that total, quad bike and all-terrain vehicle (ATV) theft rose by 21% to £3.1m. In addition, Land Rover Defender thefts reported to NFU Mutual rose by 34% to £2.1m.
Livestock theft also increased in 2019 with the cost going up 9% to £3m. Well-organised gangs taking large numbers of sheep, which are thought to enter the food chain illegally, are driving the increase.
A spate of sheep being slaughtered and butchered in farmers' fields also contributed to the rise, and farmers continued to be affected by rustling during the pandemic – with initial figures suggesting an increase of nearly 15% year on year in April 2020.
Theft of tractor global positioning systems (GPS) is also a major concern. Typically costing £8,000 to £10,000, GPS equipment has become a highly-prized item for rural thieves, particularly during lockdown when smaller, high-value items appear to have been targeted to meet demand overseas.
Roz Hills, South West regional manager at NFU Mutual, said: "Rural crime is like a wave as organised criminality spreads through our farms and villages, affecting everyone in the countryside. We continue to work hard to stem the tide and are warning rural communities and helping with prevention advice, as there are concerns for the months ahead."