#
LoveFoodLoveFarming
The West Midlands is a vibrant farming and food area, fuelling the country from the nation's heart and delivering for the economy, for jobs, the environment and communities.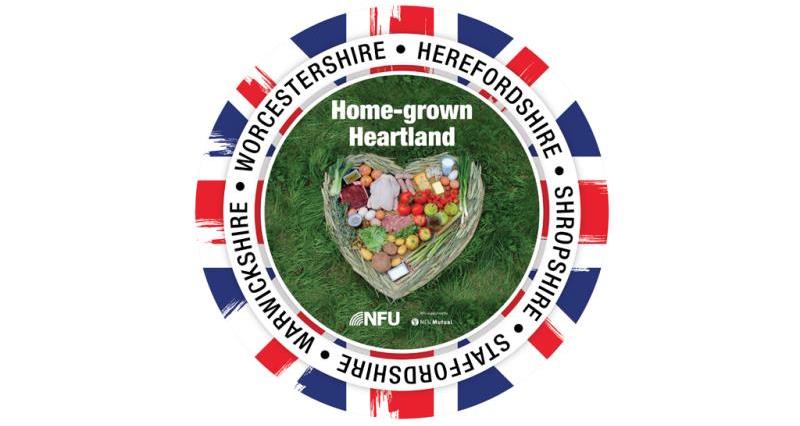 Join us in celebrating the diversity of farming and growing in the West Midlands as we showcase some of the people and businesses that make up the region's farm to fork success story. We aim to demonstrate the value of the region's farm-to-table supply chain working with regional food businesses and our MPs to achieve an environment in which farming, food and drink businesses can thrive. We are also busy promoting the diversity of local food and drink to shoppers and shouting about its value and quality.
With Brexit bringing uncertainty over what the future will hold the campaign aims to galvanise the agri-food sector and champion West Midlands' farmer, growers and food production and what the industry delivers for the public and country. We want to help make the industry's case to stakeholders, MPs and other influencers to help create an environment in which farming, food and drink businesses can thrive.

proud to produce high quality, tasty, traceable food and drink
making a major contribution to the local economy
driven by technology and innovation
offering exciting opportunities for young people
balancing production needs with environmental sustainability
committed to building a strong future for our local communities

be at the heart of Brexit discussions
have fair access to thriving domestic and export markets
have the opportunity to employ a skilled and flexible workforce
have a viable, sustainable future
benefit from infrastructure improvements - including broadband and mobile coverage
#LoveFoodLoveFarming in photo
From our farms with love – #LoveFoodLoveFarming
As part of the Home-grown Heartland campaign we thought we'd take a look at just some of those busy over the hedgerow growing crops, ornamental plants and rearing animals.
These farmers and growers all have great stories to tell and they're the cornerstone of the larger success story that is the West Midlands' food, drink and plant sector.
These farms and the associated businesses they work with help make the West Midlands the vibrant and diverse region it is, alongside managing the working countryside, environment and contributing to our health, well-being and communities.
GIVE ME FIVE: We also asked them to name five firms they regularly trade with to help showcase the vital link between farms to surrounding businesses, jobs, communities and the local economy.