Staffordshire farmers have hit out at indiscriminate fly-tippers littering the countryside after the NFU recorded a surge in incidents over the past few weeks.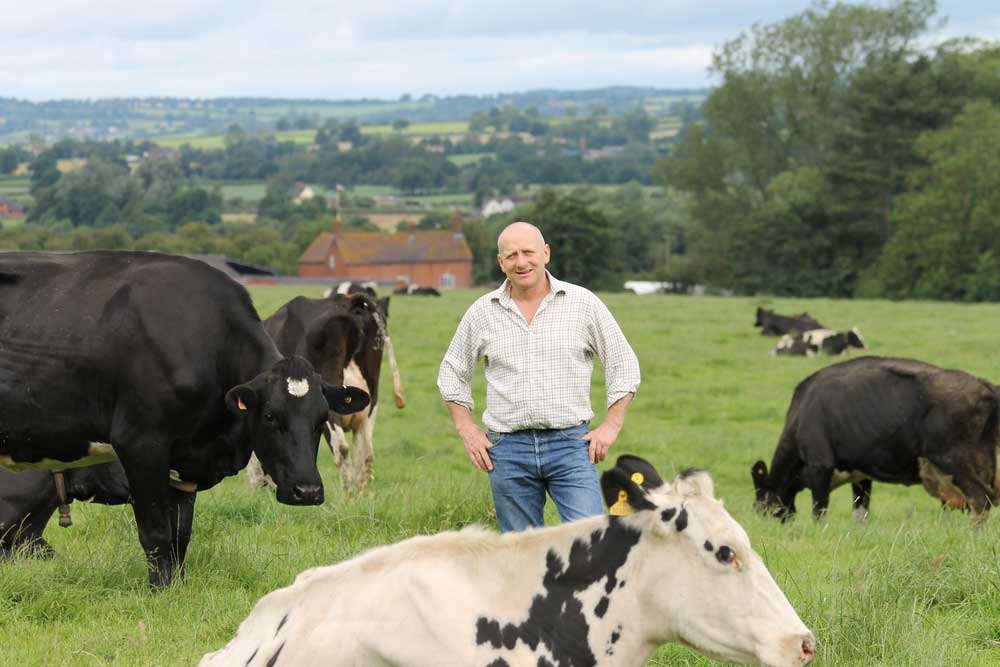 Farmers have reported a spike in fly-tipping to the NFU since the Covid-19 lockdown came into force and it is believed the closure of public recycling centres has contributed.
NFU dairy board chairman and Lower Loxley farmer David Brookes (pictured) recovered some panes of glass from a lay-by near his fields over the Easter weekend.
He said: "We've borne the brunt of illegal rubbish dumping for years, but many farmers in Staffordshire and across the region are finding the problem is now getting worse.
"Covid-19 restrictions are essential to get on top of this disease but we would urge people to think about the implications if they don't deal with their rubbish properly.
"If livestock had got out of a field and trodden on those sheets of glass it could have been very serious and potentially fatal, there was also a lot of garden rubbish with it.
"I've removed the glass now so I'm stuck with it but have decided the sheets can be recycled."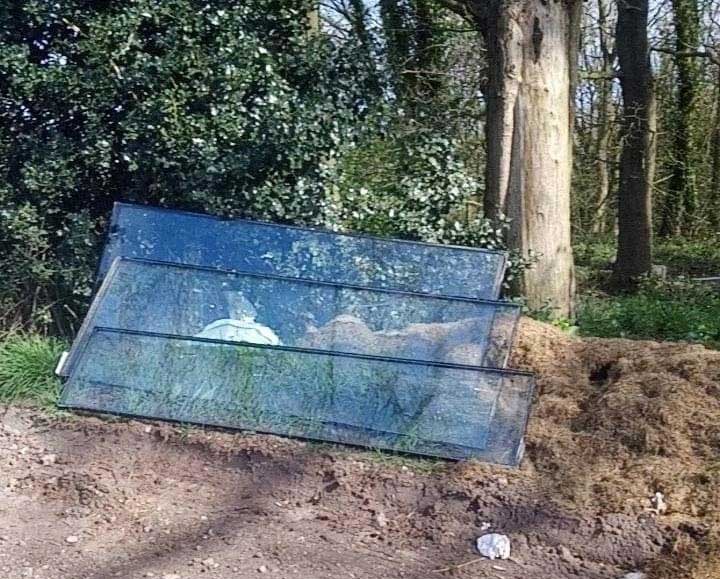 The NFU is urging local authorities to take notice of Defra's recently published guidance on prioritising waste collection services during the lockdown period.
The union has also spoken with Government and ministers about the issue.
Richard Bower, NFU Staffordshire chairman, who farms at Penkridge, echoed Mr Brookes' comments and said the farm's lane had been fly-tipped over the past few weeks.
He said: "This rubbish was domestic waste in bin bags rather than the large industrial scale fly-tipping we have seen in the past but there's still no excuse.
"Farmers are under pressure at the moment like everyone else and fly-tipping is the last thing we need to deal with, you can never be sure of what you are handling, especially with Covid-19. I'd just call for some common sense from the minority of people who are doing this."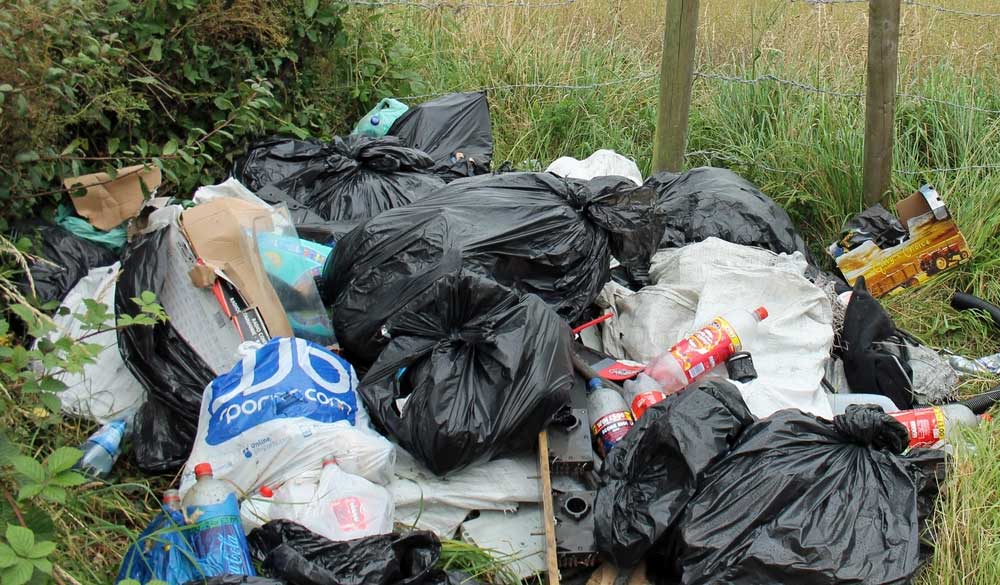 Sarah Faulkner, NFU West Midlands environment adviser, urged people to be more considerate and not to take up offers from people claiming they could dispose of waste cheaply.
"People do get offers from people to take waste but more often than not it heads to a lay-by, verge or somewhere else in the countryside or on public land," she said.
"Fly-tipping is very costly and time consuming to remove, dangerous to human health and harmful to wildlife and livestock.
"In some cases, fly-tipped waste pollutes watercourses and contaminates land."
Mrs Faulkner added that many farmers had installed gates, barriers, warning signs, security cameras and lighting to deter fly-tippers but often the deterrents did not work.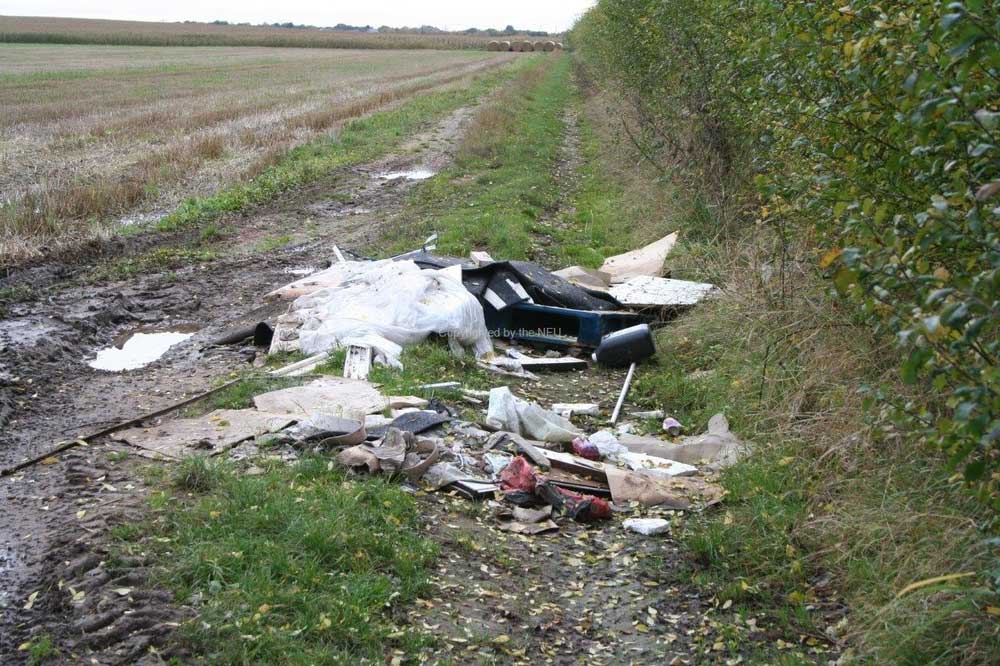 She said: "That's why we also need to see tougher penalties for this type of crime.
"Currently 95% of fines given to offenders caught fly-tipping are lower than the cost of hiring a skip.
"This is a real nonsense, people dumping waste illegally must see the fines as a punishment and fines must be made punitive, so they act as a proper deterrent to anyone tempted to fly-tip waste."
She said people need to be aware they faced prosecution if dumped waste was traced back to them.
Chief Inspector Ash Farrington, from Staffordshire Police Rural and Wildlife Crime Unit, said: "We do take reports of fly-tipping seriously and understand the damage this causes to the environment as well as the distress that it causes for local people.
"We have a very close working relationship with the farming community as well as other rural partners, so we do work together to try and prevent this and pursue those that commit these offences."
The NFU is also running its Love Your Countryside campaign to raise awareness of the issue to homeowners.
Guidance for landowners who find themselves victims of fly-tipping as a result of outcomes caused by COVID-19 can also visit the NFU's Rural Crime Hub.