A Staffordshire farming family busy rearing animals and growing crops to feed the nation have made a giant roadside gesture to thank NHS staff battling Covid-19.
Farmers across the West Midlands have taken time to celebrate the nurses, doctors, hospital staff and all others in the NHS who are doing such a tremendous job in difficult circumstances.
The Bower family based at Lower Drayton Farm, Penkridge, are the latest to send their thanks using a business setback to bring some cheer.
The family were due to open a brand new visitor attraction at the farm in May, a children's play barn, but the pandemic has postponed the launch.
Richard Bower, NFU Staffordshire chairman, had strategically stacked round bales of straw alongside the A449 last summer, which were set to be used to promote the launch of the new attraction.
Due to the delays Richard decided to take a break from the tractor cab to paint them up to say a big thank you to the NHS at this testing time.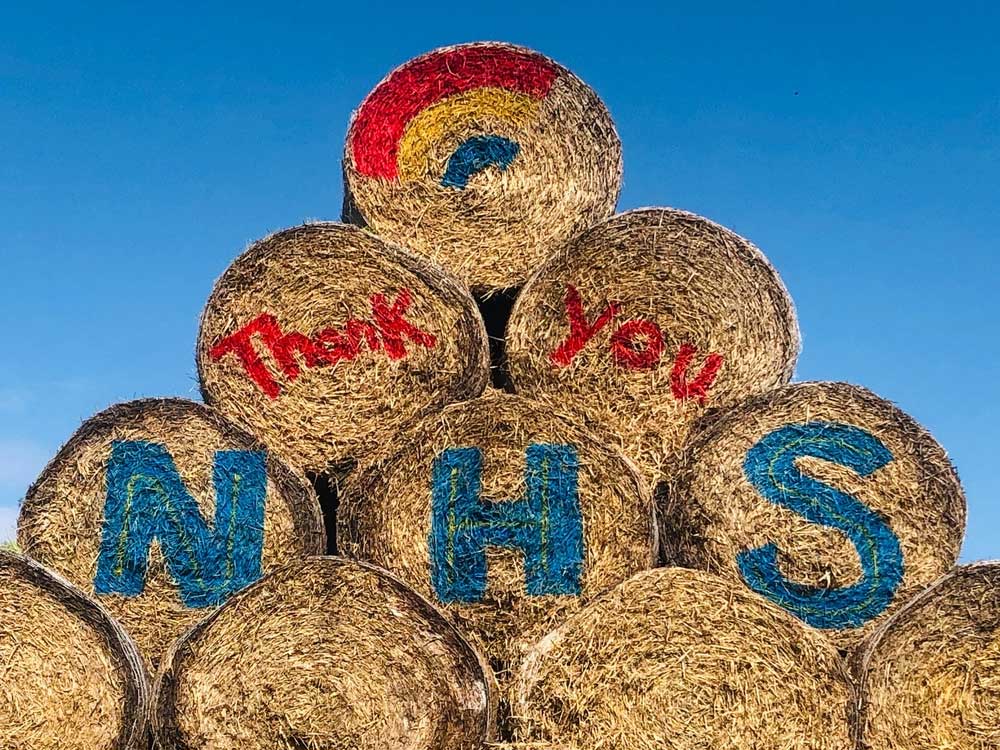 Richard said: "I'm obviously gutted that our diversification launch has been put on hold, however, everybody's health is more important.
"We all know what a fantastic job the NHS does, I have friends who are doctors and physiotherapists and I know how hard they are working on the front line.
"We know from our research for our play barn that roughly 15,000 vehicles pass our farm entrance every day and while it will be much less during lockdown most of the traffic now will be key workers.
"Hopefully the painted bales will put a smile on their faces, after a long night shift on the front line or as they head into work."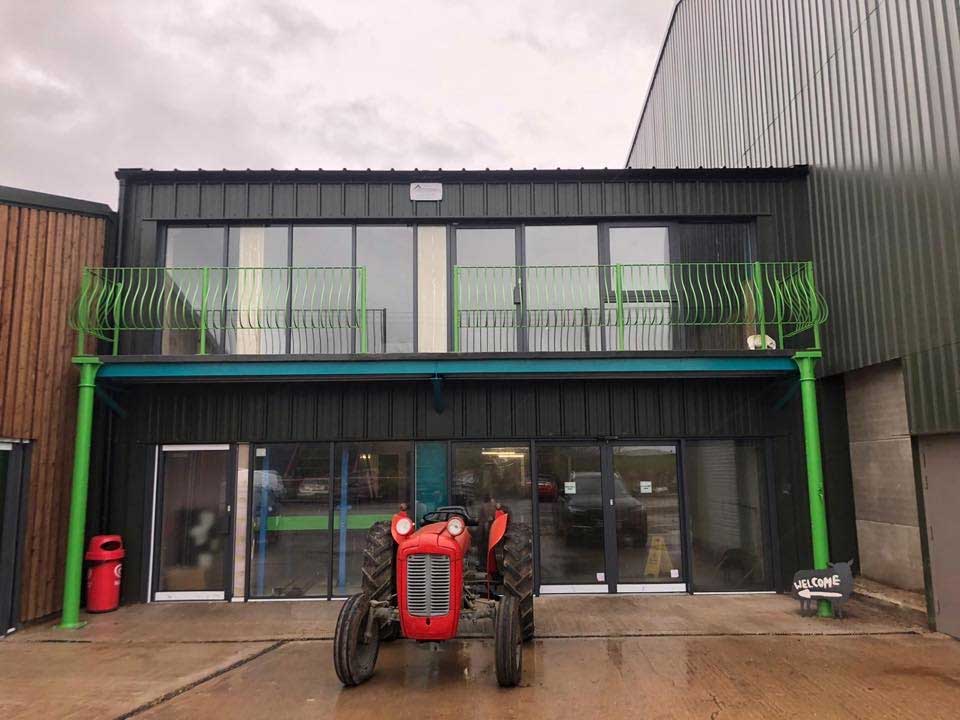 Richard and his father Ray shared a photo of the bales on their Facebook page asking customers to share their own NHS rainbow pictures.
"People have shared some amazing pictures with us and it's great to see them rallying during this crisis and sending their best to all of our key workers," Richard said.
"As farmers it was a big win for the NFU to ensure we got key worker status and we will keep playing our role in the community and wider society to ensure fresh, quality, sustainable and affordable food is available for all at this critical time.
"We've always found Staffordshire shoppers are supportive of our industry and we thank them for backing British farming."
Jeremy Lowe, NFU Staffordshire county adviser, said: "At this time I would urge everyone to stay safe and keeping talking to each other, this is important for all, especially the elderly, those on their own and those in remote, isolated, rural locations.
"NFU members can also contact the regional team, their group secretary or NFU CallFirst on 0370 8458458.
"On our website www.nfuonline.com we also have a dedicated updates and advice page on COVID-19 and members can also download the NFU App to stay up-to-date with the latest farming news and expert guidance."