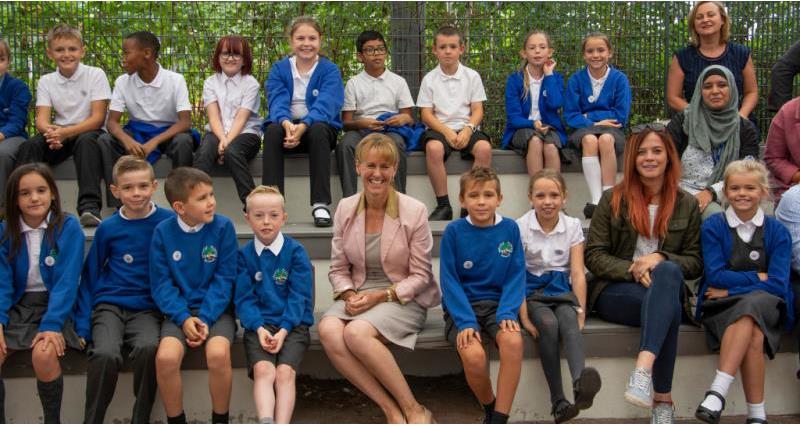 West Midlands' schools were at the Birmingham ThinkTank Science Museum for the launch of the NFU's primary school competition, Farmvention, at the start of the month.
Around 50 pupils from Howes, Allesley, St John Fisher, Bilton and Templars primary school attended the event, along with NFU President Minette Batters and other food and farming industry guests.
The Farmvention competition aims to demonstrate the strong link between STEM subjects (science, technology, engineering and maths) and food and farming.
Teachers from the Coventry and Rugby schools said it was a real eye-opener for the children into the agricultural industry, reconnecting them with the food they eat, from farm to fork, rather than the belief in some cases that produce comes direct from the supermarket.
The group discovered that science and technology are a large part of the agricultural industry and they found out more about sectors and exciting career prospects.
During the day the children engaged in three different activities starting with a Lego WeDo 2.0 workshop designing and building their own tractors.
Representatives from Fun Kitchen hosted a food technology workshop showing the children how they could made their own muffins using seasonal British produce.
Lastly, a presentation from Small Robot Company, which is an innovative agri-tech start-up that has teamed up with the NFU for Farmvention, demonstrated how cutting-edge technology can be used to support the way that we produce our food.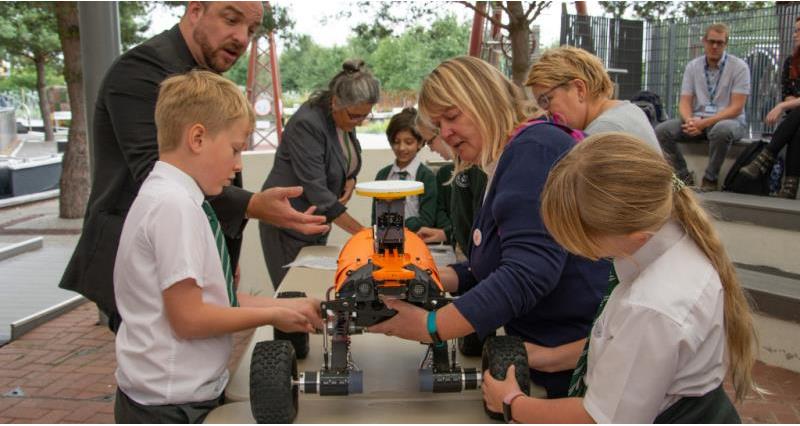 NFU East Shropshire member Sam Watson-Jones, whose family farm cereals and poultry at Newport, is also a Small Robot Company director; the business aims to harnesses the power and precision of robots and artificial intelligence to drive efficiency and food production.
Ben Scott-Robinson, co-founder of Small Robot Company, talked about sustainable food production, in the face of a growing population and how it was one of the biggest challenges facing today's society.
"Farmvention will stimulate children to take a practical look at this problem, and apply their ingenuity" he said.
"It's a brilliant concept and a hands-on chance to learn all about food production."
Some of the children commented that they had never cooked at their school as they did not have the facilities to.
Fun Kitchen showed both children and staff how baking in the classroom can be achieved with very little equipment; for example just the simple ingredients and a sandwich bag to mix them.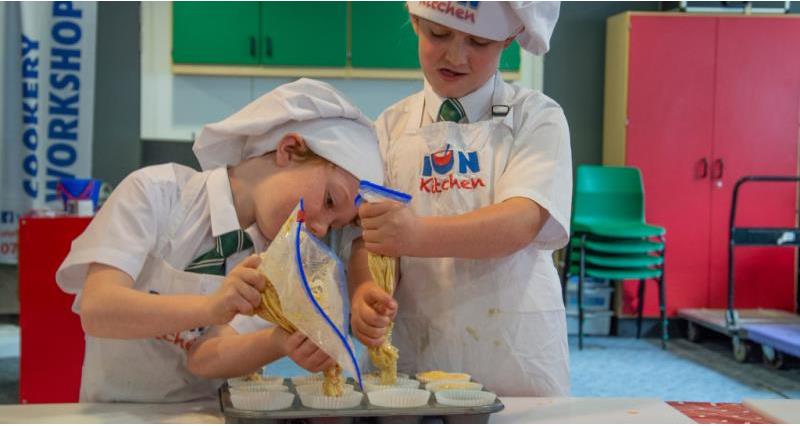 Ruth Clay, Allesley School Year 6 teacher and science co-ordinator, commented on the importance of STEM activities because they give children a real-life purpose to use science and maths.
"The children gain knowledge of the world around them and are thoroughly engaged in their learning and are able to make decisions in a creative way" she said.
"Regardless of ability, they can take part and take control of their own project."
One of the pupils in Ruth's class added that the ThinkTank was great because it allowed them to "think, play and create".
The Farmvention competition is now open and will close on the 21 December. There are three problem-based challenges that can be entered individually or in teams.
There are a range of fantastic prizes including; fully-funded farm visits, robotics kits and having your school turned into a farm for the day.
The winning team will get the opportunity to pitch their idea at an event at the House of Commons during British Science Week 2019.