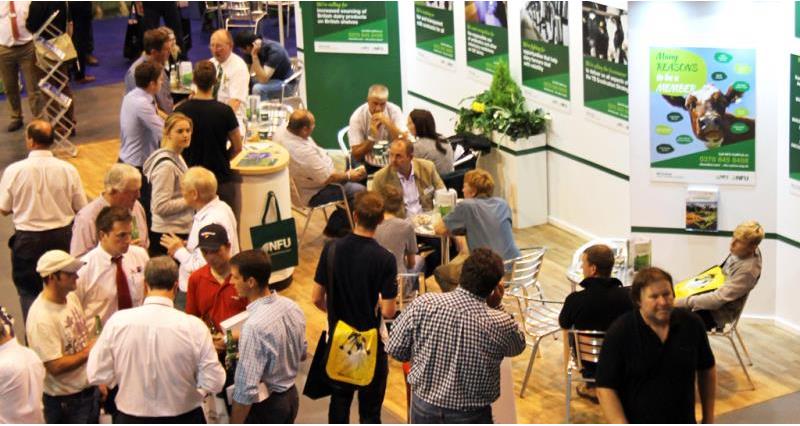 The NFU joined thousands of dairy farmers in Shropshire to discuss industry issues at a business-focused event, fast becoming the sector's premier showcase.
NFU dairy chairman Michael Oakes, chief dairy adviser Sian Davies, regional sector lead Jeremy Lowe and others were at the UK Dairy Day in Telford today (14 September).
Holstein UK has secured the future of the UK Dairy Day until 2020 with Telford International Centre which proved a popular venue with visitors to the event.
The sector showcase allows farmers to see the latest innovation in the dairy industry and also coincided with the NFU's Back British Farming Day, in London.
This was being held at Westminster to showcase British food and to encourage MPs to Back British Farming.
Mr Oakes said he was delighted to be at the UK Dairy Day and it was excellent to see so many farmers from across the country supporting the event.
He said: "The NFU stand has been busy and the team are speaking with members about sector issues and the union's lobbying work.
"I think considering where the dairy industry is and how long we have been at the bottom of this long trough, price-wise, it's great to see dairy farmers getting together and talking about the future.
"There's a buzz and a lot of cautious optimism about the road ahead.
"I am also supporting the NFU's Back British Farming Day and if I was not here in Shropshire I would almost certainly be in London, meeting with MPs and helping to make the case for the industry and union there.
"Hopefully our politicians will get behind the event and the industry as the NFU works hard to get the best deal for British farmers and growers post Brexit."
Admission to the UK Dairy Day was free for visitors and exhibitors, thanks to a partnership with Anglia Farmers Limited, and this year saw a new and improved layout with trade stands covering four areas.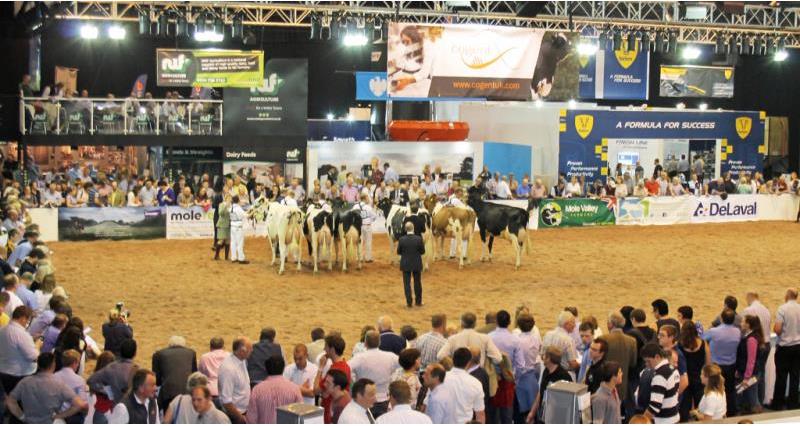 The national specialist show, launched in 2014, features a show ring championship, presentations, trade stands and practical demonstrations.
There was also a new product competition and display area among many other attractions offering business advice and practical on-farm solutions.
The organisers have also responded after RABDF announced its livestock event at the NEC would also go ahead in September from 2017.
Richard Jones, Holstein UK chief executive, said the UK Dairy Day would continue until at least 2020 and they had held discussions with RABDF but these were in their infancy.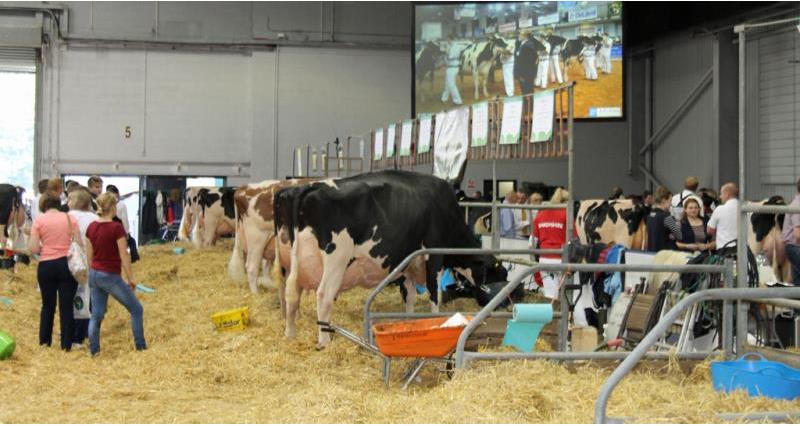 Mr Oakes said: "We want to see specialist sector events like this for dairy farmers which act as a platform and offer support and knowledge-sharing.
"I think it's important that Holstein UK speaks with RABDF and others as when the industry works together we're a bigger and better force, hopefully this event will go from strength to strength in the years ahead.
"For the time being though farmers appear to be getting a lot from the UK Dairy Day and it's good for the NFU to be here, to meet grass roots members and talk to them about the issues having an impact on their businesses.
"We have discussed much of the work going on to drive for a better deal for dairying and the NFU is busy on that with a lot of negotiation and talks being held behind-the-scenes with decision makers and those in the food chain."