West Midlands' farmers were in Parliament for an MP reception to highlight the farming, food and drink industry's contribution to the economy, jobs, the environment and communities.
The NFU Home-grown Heartland campaign reception saw representatives and produce from across the West Midlands, Herefordshire, Shropshire, Staffordshire, Warwickshire and Worcestershire at the event on 11 June.
Matt Western, Labour MP for Warwick and Leamington Spa, sponsored the reception, which welcomed 20 MPs and their advisors and was held to to raise the profile of the food and drink sector in the region - from those farming the raw ingredients to the product on the shelves.
The short afternoon event in the Jubilee Room, in Westminster Hall, saw farmers and large food business speak with MPs about their sectors, the Home-grown Heartland campaign and they called for continued cross party support.
Farming in the West Midlands helps contribute around £800 million to the economy and as well as providing safe, traceable and affordable food, farmers also have a vital role managing the countryside.
The NFU West Midlands Home-grown Heartland campaign spells out the region's importance as the country's larder but also champions the variety of ways in which farming benefits people and communities in the region and is the bedrock for the food and drink industry, the UK's largest manufacturing sector.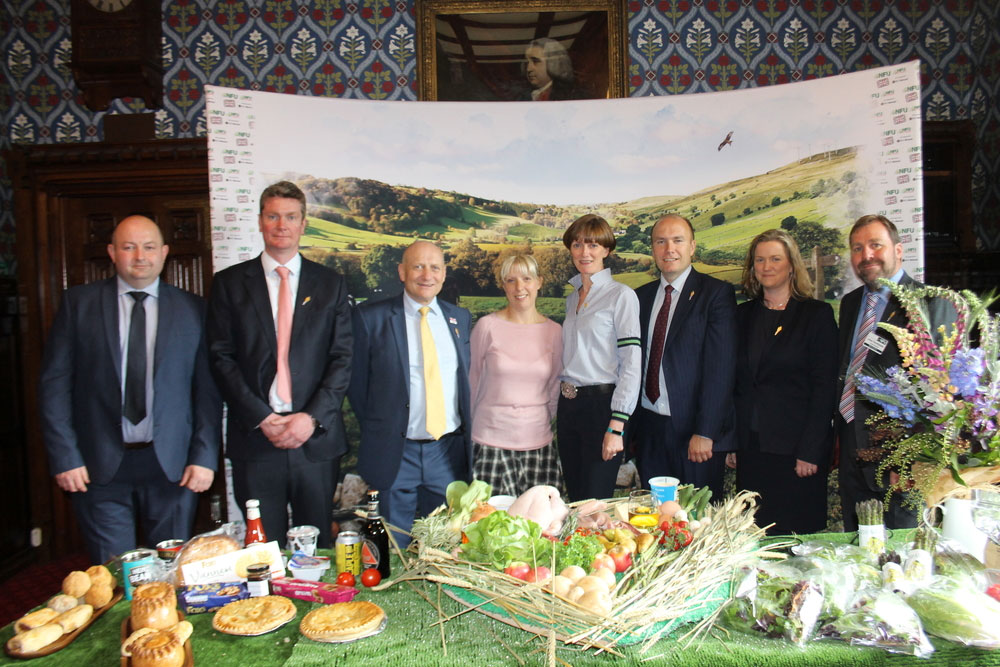 The reception also marked the launch of the NFU's Home-grown Heartland report that looks at the make-up of farming across the region.
Staffordshire dairy farmer David Brookes, NFU regional board deputy chairman; Debbie Pitt, procurement manager of Shropshire-based PDM Salad Growers; Shropshire asparagus and cereal farmer Caroline Hulland, chairman of producer organisation West Growers Ltd (covering Worcestershire and Shropshire) and Herefordshire-based Paul Curran, Avara Foods broiler production manager, attended the event with NFU staff.
They were joined by farmer Will Simkin, of Essington Fruit Farm, Wolverhampton; hop and apple grower Ali Capper, of Worcestershire, who is NFU horticulture and potatoes board chairman and livestock and cereal farmer Julian Douthwaite, NFU Warwickshire chairman.
Herefordshire strawberries and raspberries produced by grower Anthony Snell, at Harwood End, were served with British sugar and cream and some the best food, drink and ingredients from across the West Midlands were on display.
Robert Newbery, NFU West Midlands regional director, said: "With a growing global population, changing dietary trends and environmental challenges, farmers and growers in the West Midlands are in a prime position to help tackle these issues.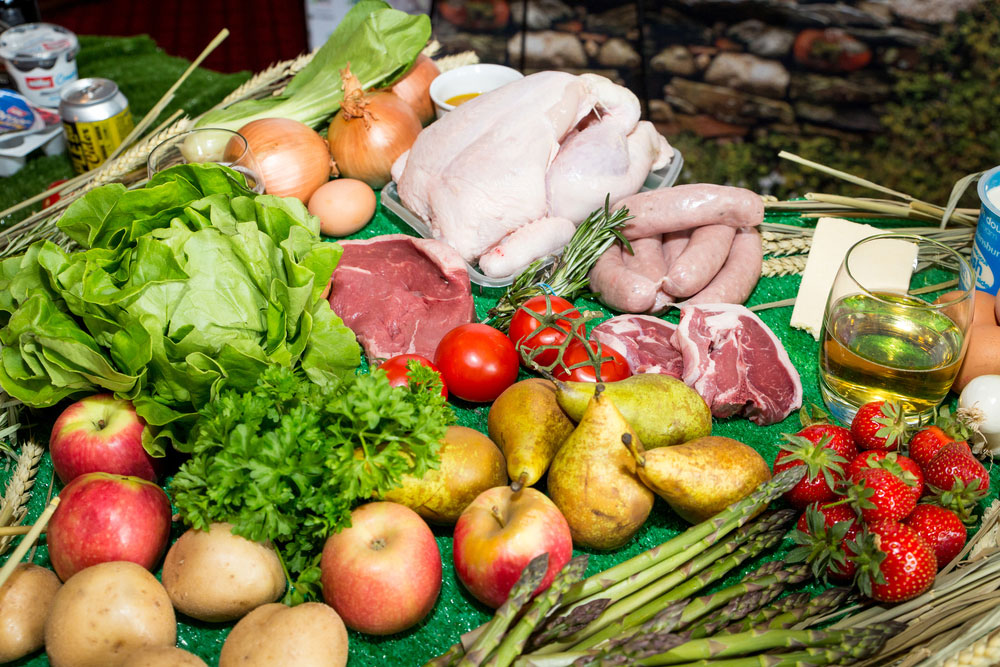 "Our request of MPs was simple – remember us, champion us and take pride in us – farming and growing in the West Midlands region impacts on everyone's lives and contributes to even the most urban of communities.
"As farmers, managing the environment, we care for the water you drink, the air you breathe and the views you enjoy – so it's important that policy decisions at all levels of Government care for us and strengthen our ability to produce your food and drink."
MPs and their teams went away with the union's report, cider from Westons, in Herefordshire and B.fresh cold pressed juice, from PDM, and Shropshire Asparagus.
The following MPs attended the event:
Bill Wiggin (Con) - North Herefordshire, Jesse Norman (Con) - Hereford and South Herefordshire / Owen Paterson (Con) - North Shropshire / Jeremy Lefroy (Con) – Stafford, Andrew Griffiths (Con) - Burton and Uttoxeter, Christopher Pincher (Con) – Tamworth, Wendy Morton (Con) - Aldridge / Brownhills / Craig Tracey (Con) - North Warwickshire, Jim Cunningham (Lab) - Coventry South, Colleen Fletcher (Lab) - Coventry North East, Mark Pawsey (Con) - Rugby and Bulkington, Matt Western (Lab) - Warwick and Leamington, Nigel Huddleston (Con) - Mid Worcestershire, Steve McCabe (Lab) - Birmingham Selly Oak, John Spellar (Lab) - Warley West (Sandwell), Valerie Vaz (Lab) – Walsall South, Adrian Bailey (Lab) - West Bromwich West.