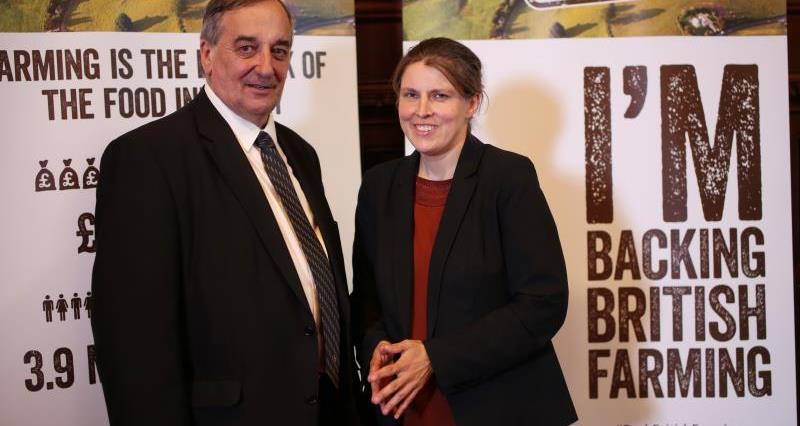 NFU President Meurig Raymond and Rachael Maskell at a recent NFU Westminster event
Shadow Defra secretary Rachael Maskell has outlined Labour's policies for farming following the UK's decision to leave the European Union.
During her keynote speech at the Labour party annual conference in Liverpool, she outlined a number of key areas, including access to the single market, a large focus on subsidies, and how the party would listen to the results of the NFU's member consultation.
NFU director of policy Andrew Clark said: "It is right that the Labour party recognises that these are uncertain times for farming in the UK – and we are pleased that it is looking to be informed by the NFU's historic post-Brexit consultation.
"This report raises issues that matter to farmers and we are committed to ensuring we are working with all political parties to take advantage of this opportunity to reshape farm policy and its relationship with society, as well as working towards a competitive, profitable and progressive future for our industry.
"But the importance of food production must be talked about alongside the environment as a legitimate political goal and public good.
"The NFU is in the process of carrying out its biggest ever consultation seen in a generation with its members. This will help to inform our work developing what members need and want from a future domestic farm policy; one which underpins a productive, profitable and sustainable farming sector."