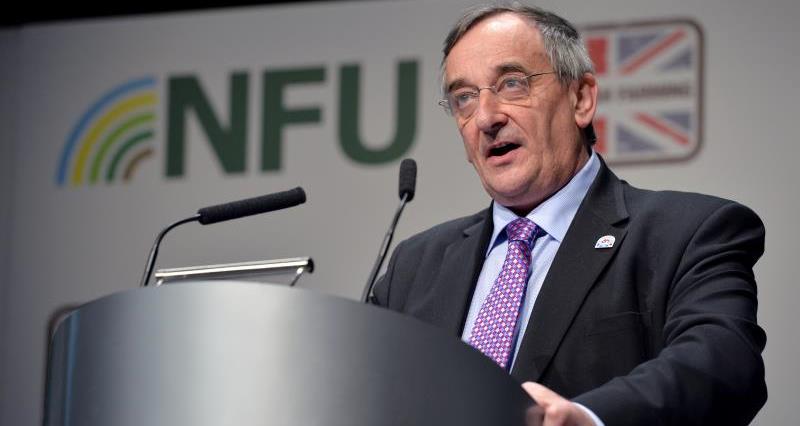 NFU President Meurig Raymond has welcomed the assurances given by the Secretary of State that Defra is fully resourced and primed for the complex negotiations about to get underway once the Article 50 notification is sent next week.
At a meeting with Andrea Leadsom and the agriculture, fisheries and food minister, George Eustice, Mr Raymond emphasised the crucial role food production will continue to play in the life and economy of our country.
He and the NFU's director for EU exit and international trade, Nick von Westenholz, underlined the need for government to ensure food and farming is at the forefront of their priorities as they negotiate our exit from the EU.
Mr Raymond said: "I am delighted that the Defra ministerial team shares our ambition to maintain free and open trade with the EU once we leave, and that they also acknowledge the need to ensure that future reforms to the immigration system accommodate the labour requirements of the food and farming sectors.
"We had an encouraging discussion about the form of a future domestic agricultural policy once we are no longer subject to the CAP. I am pleased the Secretary of State and farming minister are in broad agreement with us that farmers should continue to be supported after 2020 to mitigate volatility, reward environmental delivery, and to promote greater productivity and competiveness in their businesses. This will allow us to secure a resilient future for UK farming that delivers for both farmers and the wider public.
"The news stories over the weekend about the activities of Brazilian meat processers trading rotten beef and poultry have reminded us of the importance of supporting domestic producers who uphold the high standards of British food production and enjoy the trust of UK consumers."
Mr Raymond said he was reassured by Mrs Leadsom's positive assessment of the readiness of her department for the task ahead. He added: "She has good reason to believe that Defra is attracting some of the best talent, both within and outside Whitehall, to manage its Brexit workload and to ensure food, farming and the environment continue to be at the heart of the government's thinking in its Brexit negotiations.
"It's crucial that this continues to be the case, and we will be working closely with Defra to make sure our priorities are also the government's priorities in the weeks and months ahead."