NORTH WEST | WEST MIDS | SOUTH WEST | NORTH EAST | EAST MIDS | EAST ANGLIA | SOUTH EAST

FARMING AND THE 2017 ELECTION...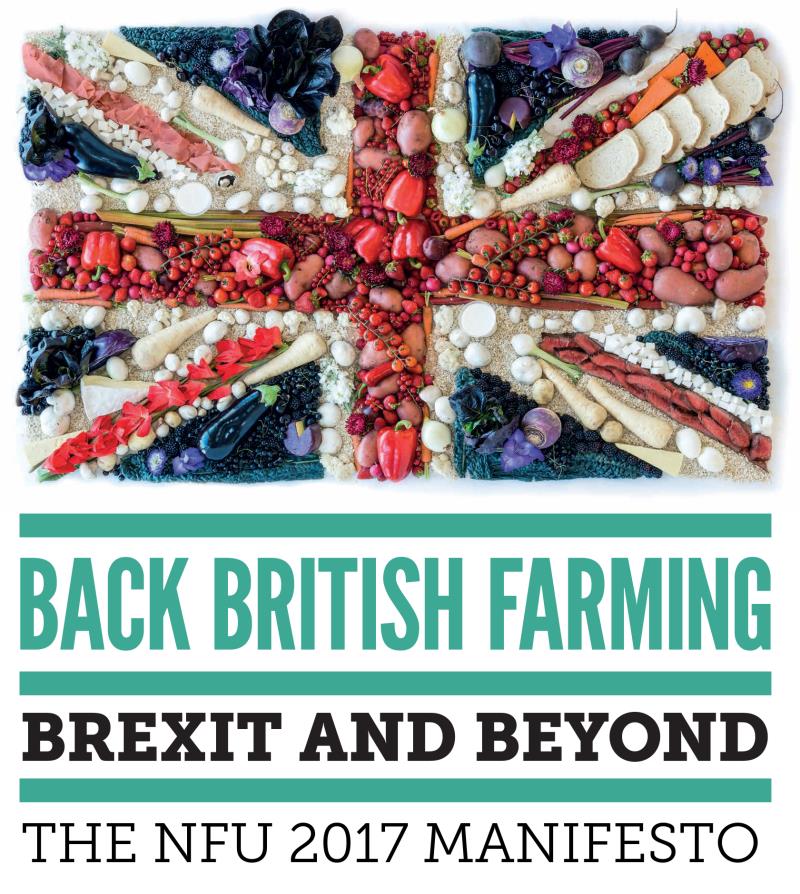 Our Manifesto set out five key policy challenges which the British food and farming sector, working with government, must address. Find out more below:

NORTH WEST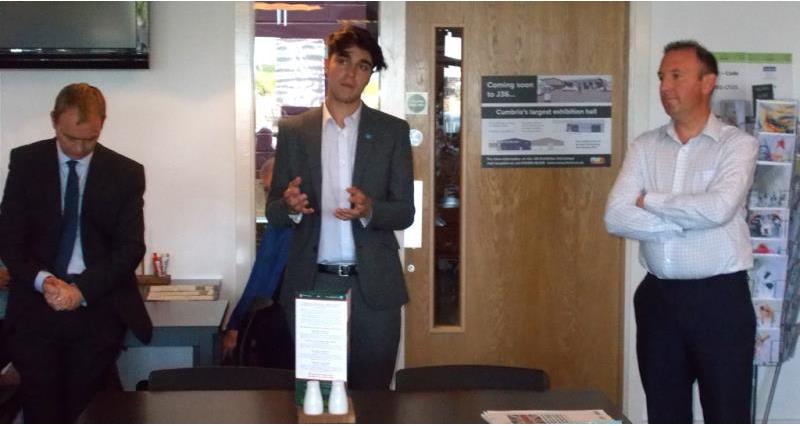 NFU members held a mini-hustings event at North West Auctions at the end of May. NFU Cumbria County Adviser Mike Sanderson said: "We had the meeting in the auction café rather and there was a decent debate. Liberal Democrat Leader Tim Farron is a professional politician and came over well. James Airey is leader of the Conservatives on Cumbria County Council and gave Tim a run for his money. Most impressive was Eli Aldridge from Labour who is an 18 year old school boy who more than stood his corner."

WEST MIDLANDS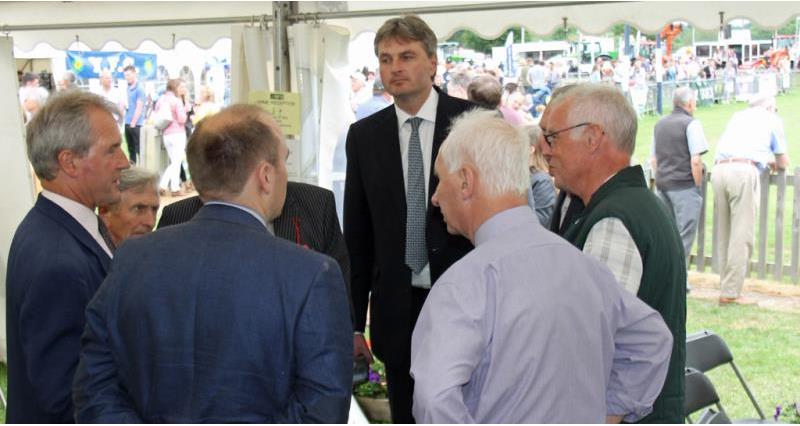 The region was a hive of activity with candidates from all parties on farm and at major events. Prospective parliamentary candidate Daniel Kawczynski (Con, Shrewsbury & Atcham) and Owen Paterson (Con, North Shropshire) spent time on the NFU stand at the Shropshire Show (pictured), while Jeremy Lefroy (Con, Stafford) met farmers at the Stafford Show.
Brexit issues around trade and labour featuring heavily during the discussions as well as animal disease and regulation. In Warwickshire and Worcestershire union advisers and members held sessions to discuss sector topics and cover the union's manifesto asks. Herefordshire NFU held hustings for members from the South and North of the county and the regional office also direct mailed the manifesto to prospective MPs. Now the election has been held the region will hold MPs to their pre-election promises.

SOUTH WEST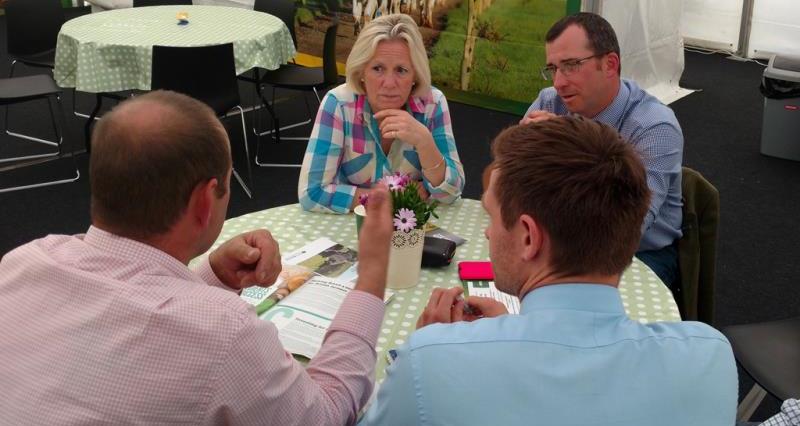 On the day the election campaign was announced a delegation of Gloucestershire farmers were in Westminster to meet the current environment secretary Andrea Leadsom.
A few days later Mrs Leadsom made a flying visit to Cornwall, the first of a procession of ministers and prime ministerial hopefuls to visit the region during a hectic campaign, during which contact was made with every candidate for which we had details. Several branches held a hustings meeting and many were also able to invite candidates to meetings on-farm.
The campaign coincided with the start of the show season, which proved to be another useful avenue for talking to candidates, with many of them visiting the NFU stand at the Devon County Show and the Royal Bath & West including Tessa Munt (pictured) the Lib Dem candidate for Wells.
With time being particularly short, we also trialled an 'e-hustings' with every candidate being emailed a list of key questions about their attitudes to agriculture. Most of them responded and their answers were collated by county and sent out to members so those unable to attend a hustings were able to get a feel for what their candidates had to offer.

NORTH EAST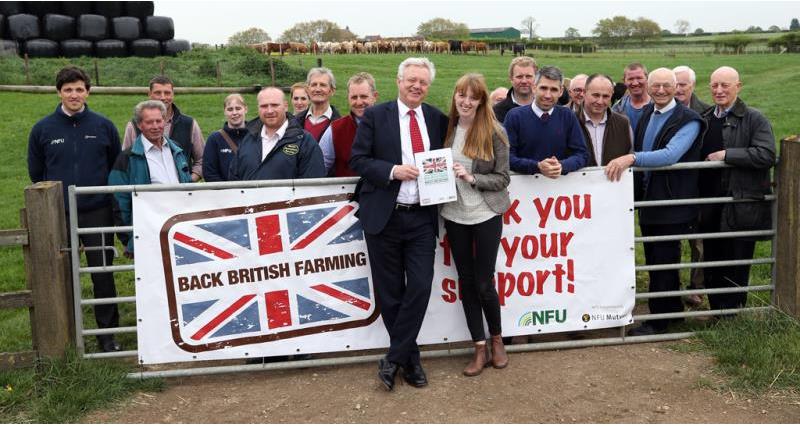 A busy election campaign in the North East kicked off with a very well attended on-farm meeting with former Secretary of State for Exiting the European Union, David Davis, and Dehenna Davison, the prospective Conservative candidate in Tony Blair's former constituency of Sedgefield.
This provided a great opportunity to brief Mr Davis on the NFU's latest Brexit-related report: 'A new outlook on international trade'.
In Northumberland, members were keen to chat to former Hexham MP Guy Opperman, who visited the NFU stand, and just a week later a hustings event was held for the Berwick upon Tweed constituency, giving members the chance to hear from the Conservative, Liberal Democrat and Green Party candidates.
In East Yorkshire a raft of on-farm events saw members meeting former East Yorkshire MP, Greg Knight, and Scarborough and Whitby Conservative candidate and former MP Robert Goodwill. The Driffield Office also provided an opportunity for members to question Labour and Green Party candidates for the East Yorkshire constituency.

EAST MIDLANDS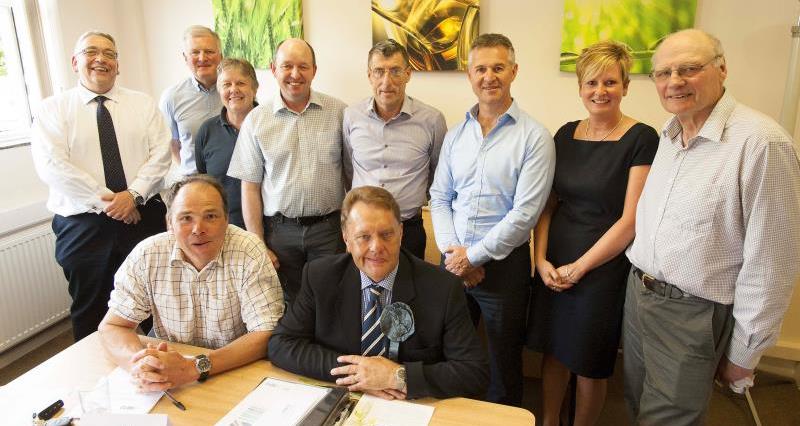 The East Midlands' NFU lobbying machine sent candidates copies of the NFU manifesto and invitations to meet members to discuss farming's five key policy challenges. The most important issue remains Brexit and farming's future once we leave the EU, which was emphasised at numerous meetings on farm, at NFU offices and at local shows.
South Holland (Con, Lincolnshire) parliamentary candidate John Hayes (pictured) was among the candidates who met NFU members. NFU regional director, Gordon Corner said: "We're looking forward to working with our MPs, particularly the new ones, who we'll be inviting to meet us over the summer. Brexit provides our industry with many challenges but also opportunities and we'll be sending some strong messages to our local representatives, of every party, about farming's importance to the UK."

EAST ANGLIA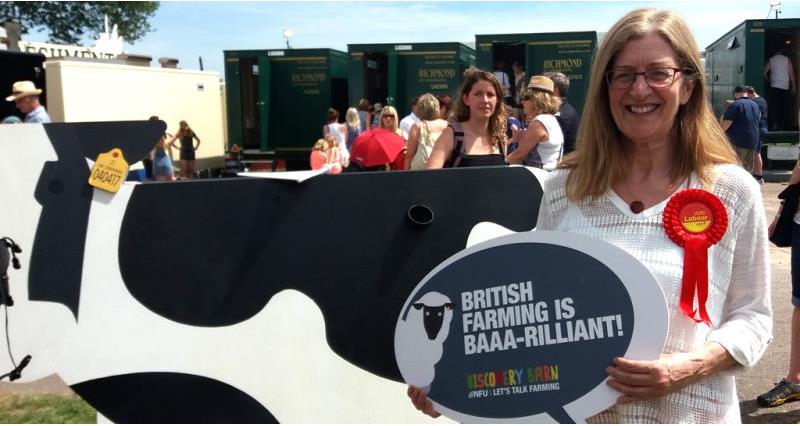 The firing of the election starting pistol was quickly followed by a visit by then Defra Secretary of State Andrea Leadsom to Suffolk and Norfolk. The team arranged for her to meet NFU members to talk about Brexit, late BPS payments and delays affecting the Countryside Stewardship scheme.
All candidates from the main political parties were contacted with information about the NFU's manifesto and the offer of a briefing on food and farming issues. At the Bedfordshire YFC rally, the NFU hosted a hustings on its stand with representatives from the Conservatives, Labour, the Liberal Democrats, UKIP and the Green Party. At Herts Show, county chairman Stuart Roberts briefed Conservative candidate Bim Afolami, while Labour candidate Mandi Tattershall (pictured) showed her support at the NFU's Discovery Barn.

SOUTH EAST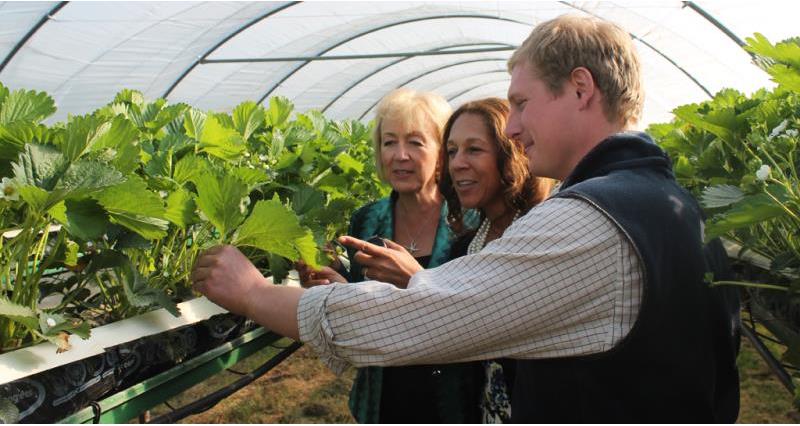 Surrey members met Sir Paul Beresford MP and outlined their concerns on future trading arrangements after Brexit. The Defra Secretary of State Andrea Leadsom visited a fruit farm in Kent where NFU members quizzed her on access to labour. Growers emphasised that Defra must start working now to prepare a scheme or help to develop a combination of schemes so businesses avoid a chronic labour shortage from 2019.
NFU county adviser Eleanor Batley said: "We proactively contacted candidates and provided them with a copy of the NFU's manifesto. Out of our 85 constituencies, we targeted 11 seats had marginal majorities, or key MPs such as cabinet members.