The NFU is working hard to get the farming message across to people of all ages.
The NFU's Discovery Barn was only launched in April 2017. But, in that short period of time, it's won a place in the hearts of adults and children who've seen it out and about.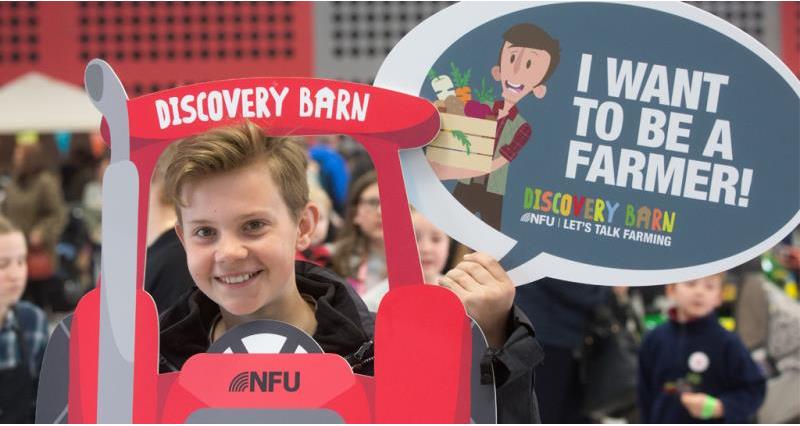 The travelling barn has been to 35 shows across the length and breadth of the country and been visited by more than 35,000 people. It seeks to teach children about where their food comes from by providing hands-on opportunities to learn about farming.
This includes a model cow to milk called 'Annabelle', a throwing game showing all the different tasks farmers do and, of course, an opportunity to drive a virtual reality combine harvester!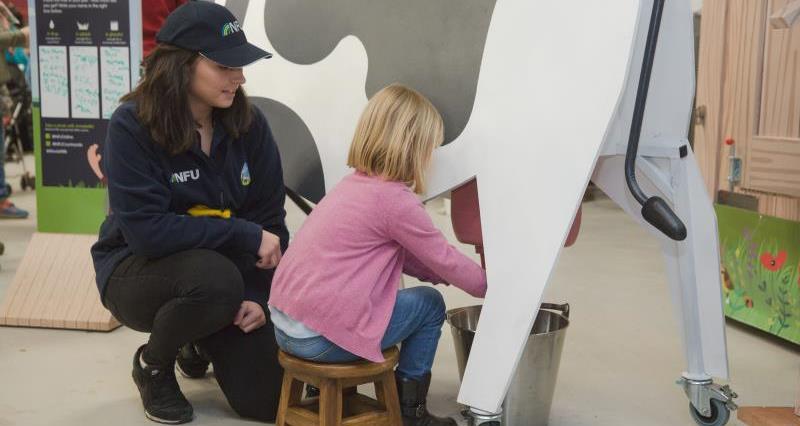 Annabelle, the wooden cow, has been milked 30,000 times by visitors; that's quite an impressive churn-over.
The whole barn is fronted by friendly farming duo Ben and Ellie, two cartoon characters who invite four-to-nine-year-olds to take part in a fun activity trail. The average age of the Discovery Barn's visitors is just six-years-old. The barn's content was developed with support from educational experts from the Science Museum and ZSL London Zoo to ensure the right language was used to encourage children to participate in the activities, have fun, and have memories to take away about farming.
One young visitor summed up his love for the barn, saying: "I'd like to be a farmer now, I like it here."