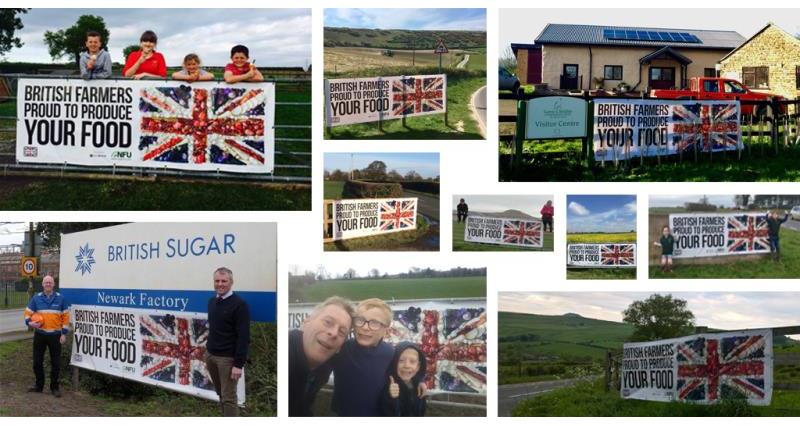 It's thanks to you that since their launch at NFU Conference in February, over 500 Back British Farming field banners have been displayed along roadsides, railway lines and public places across England and Wales.
The message is loud and clear: British farmers are proud to produce the nation's food.
And thanks to the dozens of you have that also sent us photos of your banners in situ - we've added these to our interactive banner map which plots all the banner locations across England and Wales. Can you find yours?
How to get involved
If you've got a banner already, please send us your photos.
Email them to Q2FtcGFpZ25iYW5uZXJzQG5mdS5vcmcudWs= and we'll add them to the map.
Only a few banners are left to order - we're almost out of stock! If you're an NFU member and have a great location to display a banner to the general public you can order one by:
Phone: NFU CallFirst 0370 845 8458 | Email: Y2FtcGFpZ25iYW5uZXJzQG5mdS5vcmcudWs=
Got public footpaths on your farm? Our gatepost signs share the same messaging as the field banners - a quick and easy way to do your bit to help get the message across. Order them by contacting our team at NFU CallFirst: 0370 845 8458 .