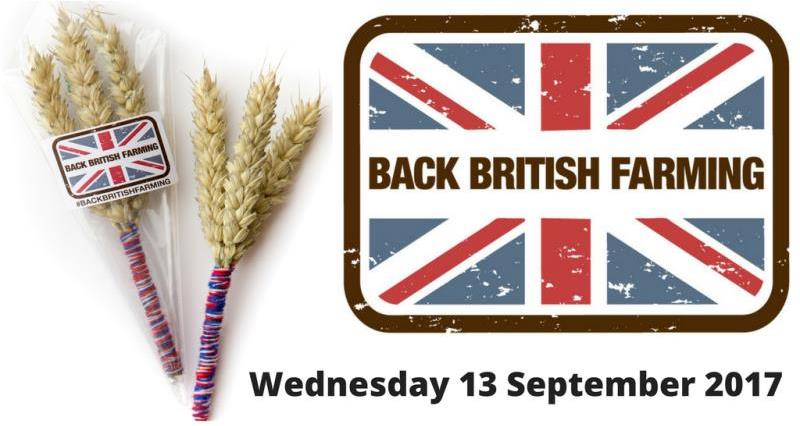 Back British Farming Day will take place on 13 September and is an opportunity for the NFU to demonstrate to all MPs and the public the importance of British farming. With Brexit negotiations underway, there has never been a more important time to back British farming.
Did you know that the food and farming industry is worth £112 billion and employs 3.8 million people?
Back British Farming day falls during this years Red Tractor Week (11 September to 19 September). Red Tractor Week aims to raise awareness of our great UK food standards and to encourage everyone to look out for the logo. Keep your eyes peeled on how you can get involved on their website, Facebook and Twitter.
How you can help the NFU highlight the importance of British farming - useful links:
Buy British produce! Use our sourcing guide to find out where you can buy what's delicious and British. Look out for the Red Tractor logo with a union flag to know you are buying quality British food.
Think seasonal. Not sure what's in season now? Check out our seasonality chart to find out when British fruit and veg are at their best.
Spread the word! Tell friends and family why it's so important to back British farming. Ask them to follow us on Facebook, Twitter and Instagram and sign up to our monthly e-newsletter