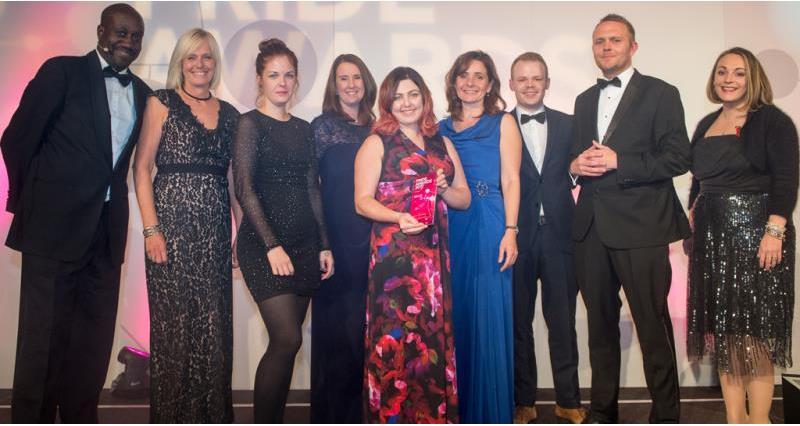 Pride in the NFU's Back British Farming campaign continues after scooping two awards from the national Chartered Institute of Public Relations (CIPR).
The CIPR recognised the NFU's Back British Farming Campaign with a Silver Award for Best Event for its Back British Farming Day 2016, and with a Gold Award for the overall Back British Farming Campaign, in the Not-For-Profit category of its PRide awards.
Attending the event, held at the new Vox conference centre in Birmingham on Friday, were those team members who helped to secure the coveted pitch outside the Houses of Parliament with a heroic 4am start. Thank you to everyone who helped to make the event such a success.
The day was created from a pencil sketch by former senior campaigns adviser Anna Jamson and was designed to be a celebration of British food and farming.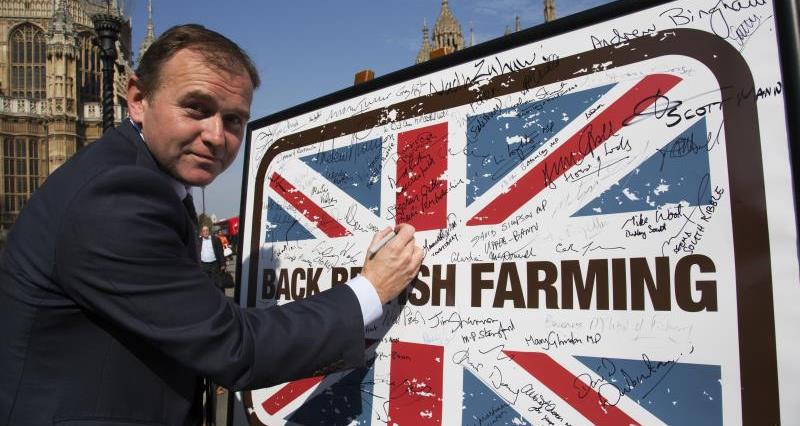 Farming Minister George Eustice
A fantastic team effort from HQ, London, and from across our membership saw the NFU engage with 124 MPs and peers on the day, including then SoS Andrea Leadsom and farming minister George Eustice.
The aim of the event was to secure political support for British Food and Farming, at the earliest opportunity, remembering it was just two months after the UK voted to leave the EU in the Referendum.
Farming was and still stands to be one of the most impacted sectors by the UK's Brexit plans. The day saw 104 MPs sign our pledge to Back British Farming. We also worked to amplify the event on social media and trended at #3 on Twitter.
Back British Farming Day 2016 also saw the creation and delivery of the first bespoke wool and wheat pin badges which were worn by MPs during the televised Prime Ministers Questions meaning further reach of the campaign and its message.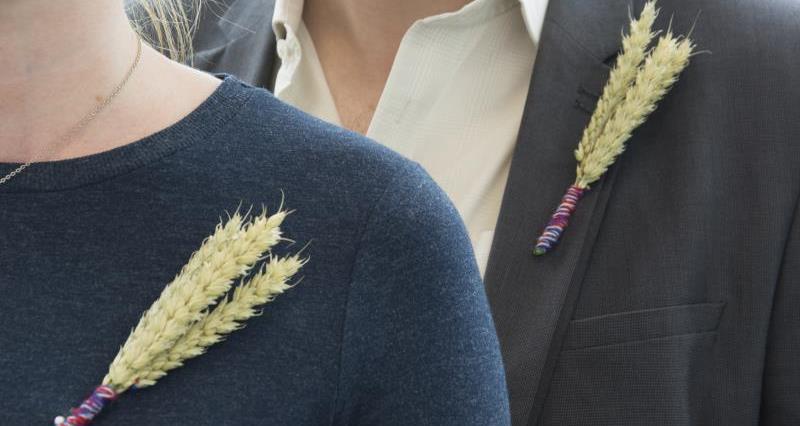 :: The results from 2016 were analysed and helped to inform the strategy for this year's Back British Farming event, this time held inside the Palace of Westminster (pictured below).
A record 180 MPs signed the pledge, more wore the pin badge and two questions were asked of the Prime Minister Theresa May on her plans to Back British Farming… watch this space for 2018's plans!