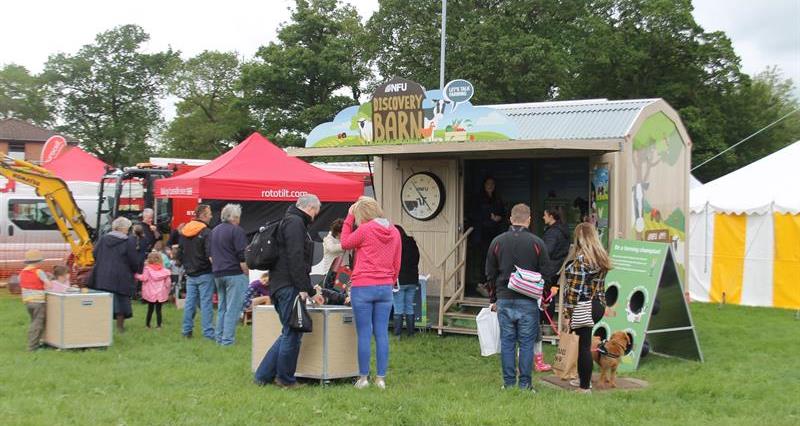 The NFU's Discovery Barn has completed its 2019 season, racking up a total of 35 events across England and Wales.
From food festivals and schools events, to summer festivals and country shows, the much-loved Discovery Barn has taken the NFU's food and farming messages to nearly 57,000 children and adults, the best year yet for the Let's Talk Farming roadshow.
Inspiring children about food and farming, the activities in the Discovery Barn actively encourage children to think about the importance of British farming and where their food comes from.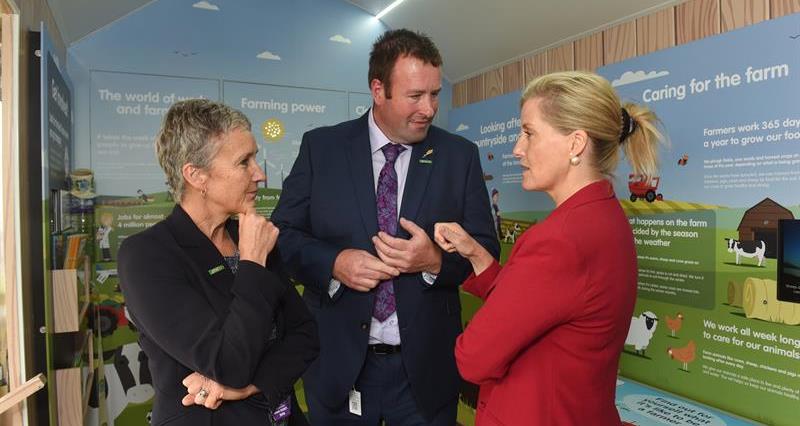 Pictured above: The Countess of Wessex with NFU Vice President Stuart Roberts and East Anglia Regional Director Rachel Carrington
Virtual reality (VR) was also a big hit with families. The VR was a new addition to the Barn for 2019 and provided children and adults alike the opportunity to immerse themselves into what it's like to be a farmer, whether that's sitting in the driving seat of a combine harvester or spending the day in a dairy farm getting up close and personal with the cows.
The NFU is working to add more 360 degree videos to the mix next year. The Yorkshire Post featured an article about the VR at its final event of the season at Countryside Live on the Yorkshire Showground highlighting the new immersive way to teach young people about farming.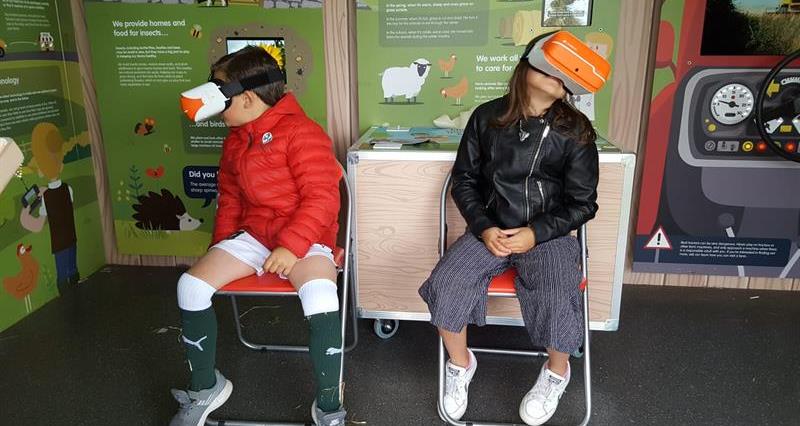 Pictured above: Children enjoying the 360 degree virtual reality experience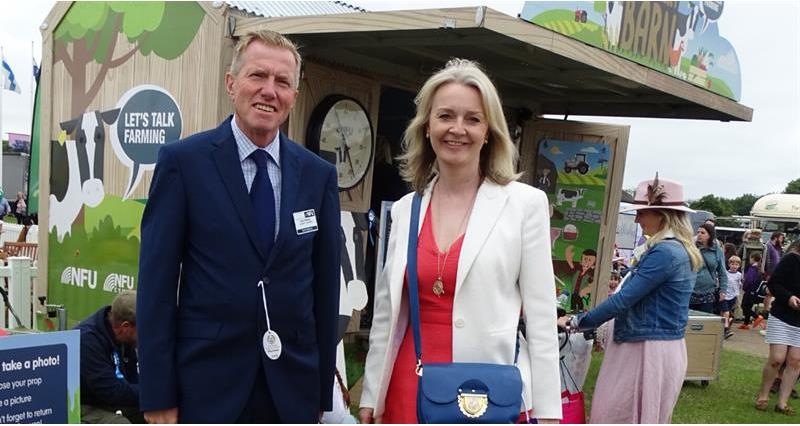 Pictured above: Liz Truss MP and NFU county adviser for Norfolk John Newton