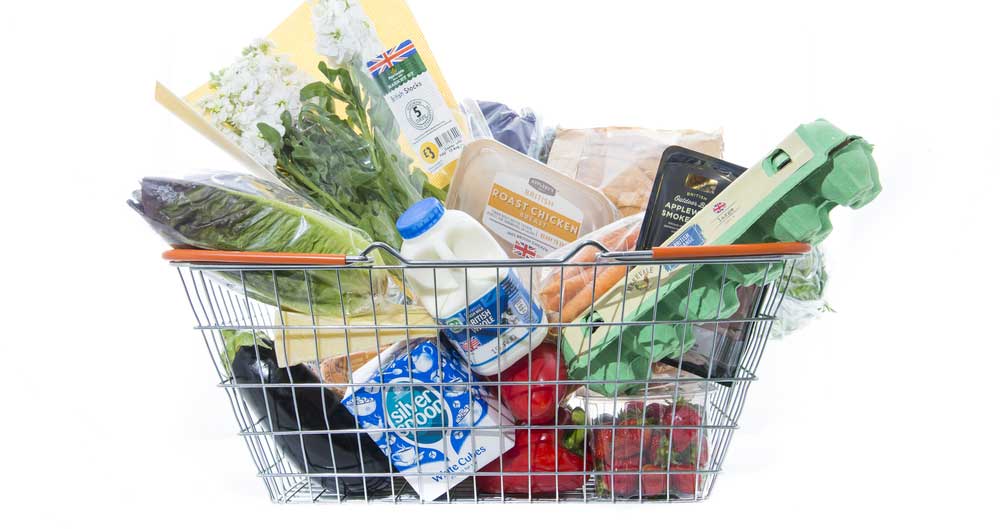 The NFU's food standards petition has seen overwhelming backing from the public in just a matter of days, with more than 900,000 people pledging their support since Sunday 31 May.
The petition, which was launched in February, urges the government not to allow imports of food that would be illegal for British farmers to produce. It now has more than 900,000 signatures.
The NFU has also been running a targeted social media campaign to maximise the reach of the petition and encourage supporters to sign up to the NFU's ongoing Back British Farming campaign.
The surge in support comes as celebrity chef Jamie Oliver threw his weight behind the NFU's campaign and the Mail on Sunday launched its own 'Save our Family Farms' campaign.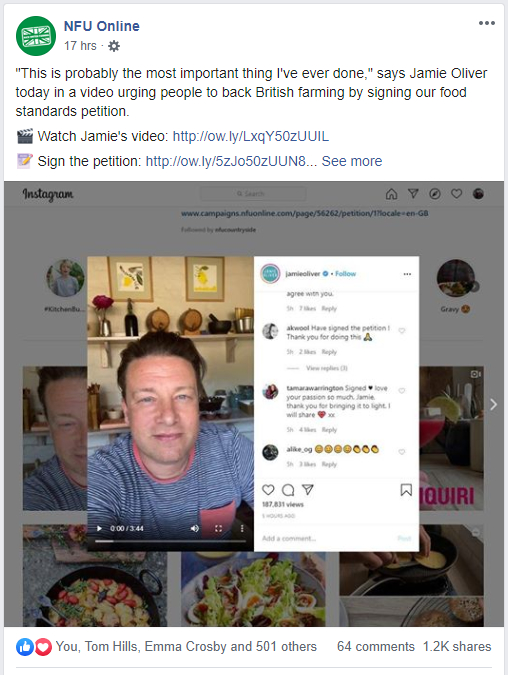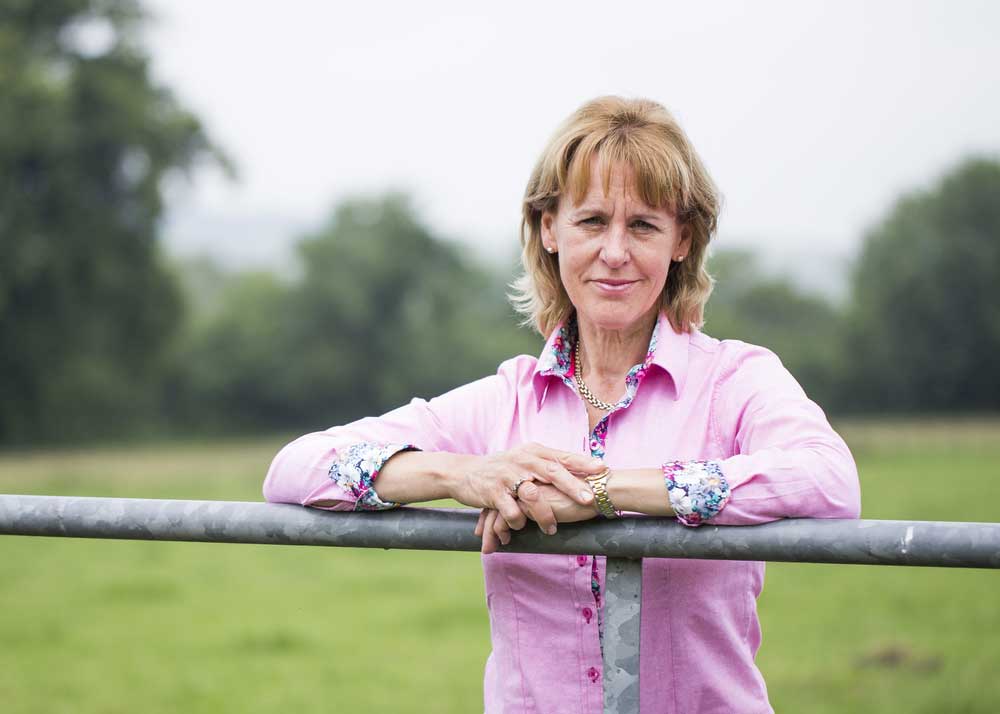 NFU President Minette Batters said:
"We are now at the eleventh hour. Winning this battle in the court of public opinion is where this now lies. I applaud what Jamie Oliver has done, he clearly cares passionately about this cause. On Saturday 30 May, 30,000 people had signed up to our petition and now we have over 850,000.
"It's been really powerful what he's done on social media and we plan on keeping this momentum going. We are talking right across NGOs, farming organisations and with consumers to make this case. We are pulling on every lever on behalf of farmers to land this message and pave the way for a future that is about achieving carbon neutral food by 2040."
What next?
Tens of thousands of people who signed the petition have opted in to join our Back British Farming campaign, saying they want to hear more from us about food and farming. This support will be critical going forward.
In the coming days and weeks, the NFU will be encouraging these supporters to make their voices heard. More than 100,000 campaign supporters will be invited to send an email to their MP calling for them to back the NFU's call for a Trade, Food & Farming Standards Commission.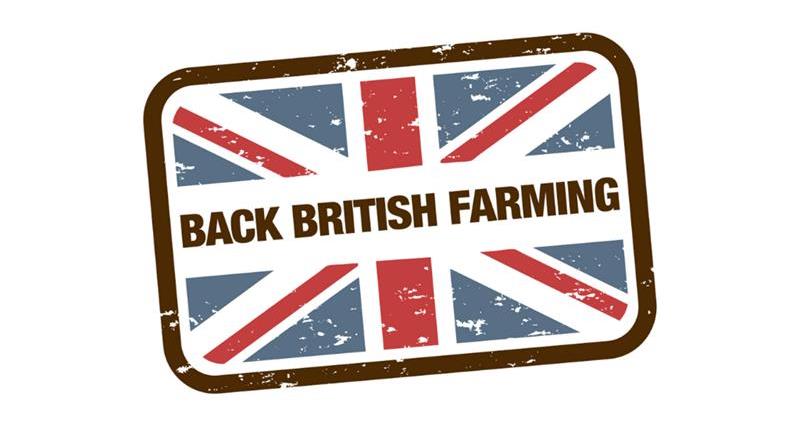 More from NFUonline:
1