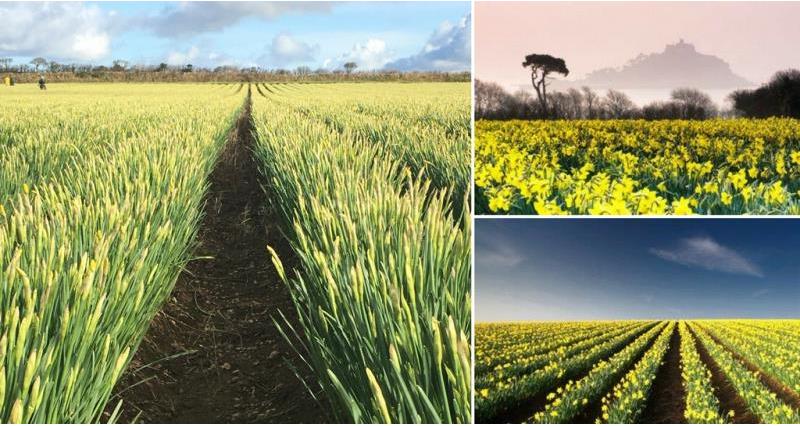 With spring just around the corner, and Valentines Day just over 3 weeks away, here's your chance to WIN a beautiful bouquet of British flowers. All you need to do is tell us your favourite British flower..
Enter now
At this dark time of year, who doesn't raise a smile at the sight of the first daffodils. The humble yellow flower tells us that Spring is just around the corner and in some parts of the country it's closer than you think.
Cornwall grows 75% of the Country's daffodils and harvests 90% of worldwide production. The Brits are not the only population that loves the daffodil, it's exported to countries across northern Europe and even the US, with demand in Europe peaking at Easter.
Cornwall's mild, maritime climate means daffodils can actually be picked from late November through to May, with the main season being from January onwards. It's labour intensive with over 3000 daffodil pickers out in the fields currently picking the flowers. Daffodils can't all be harvested at once, instead each field will have to be picked many times to ensure all the flowers are harvested at the right time. The stems are all picked by hand when in bud and then packed in specialist packing units before being distributed to major retailers across the UK and overseas.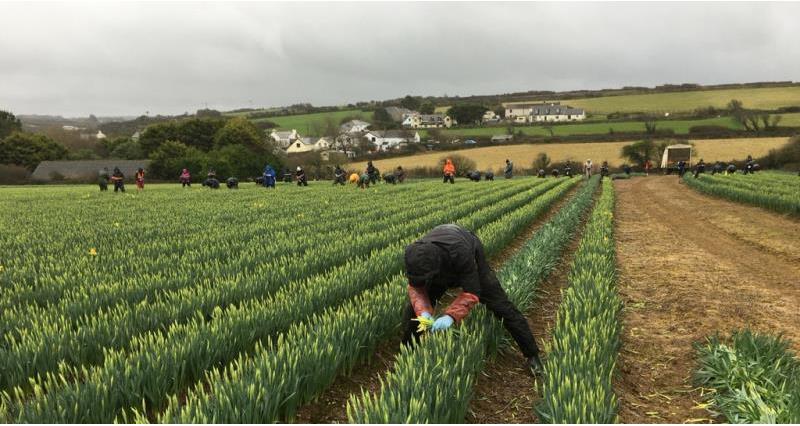 There are over 13,000 varieties of daffodils, but around 100 are grown commercially for flowers in the UK. Cornwall is not the only County, but parts of Wales and Lincolnshire Scotland and Eire also grow the crop for the retail trade.
One of the biggest growers of daffodils is the Greenyard Group, who farm 2650 acres in the tip of Cornwall near Penzance. They grow and market over 500 million stems, with all their flowers picked by hand by an annual returning workforce from Eastern Europe. Chris May their general Manager explains how the business has changed to meet the growing demand for the cut flowers from a bulb based business to a flower business. 'Bulbs are planted and remain in the fields for 3 -5 years, providing an annual flower crop. The foliage is left to die back and decompose into the ground producing valuable organic matter, with the bulbs reshooting later in the year. At this time of year we have 800 daffodil pickers in the fields and 100 staff managing and packing the crop in a new purpose built facility designed to get the delicate flowers to the shops in peak condition.'
The daffodil flower market is worth £1.65 million with a retail product value of £71.5 million. It provides a valuable export product and brings a dash of bright colour during the winter months.