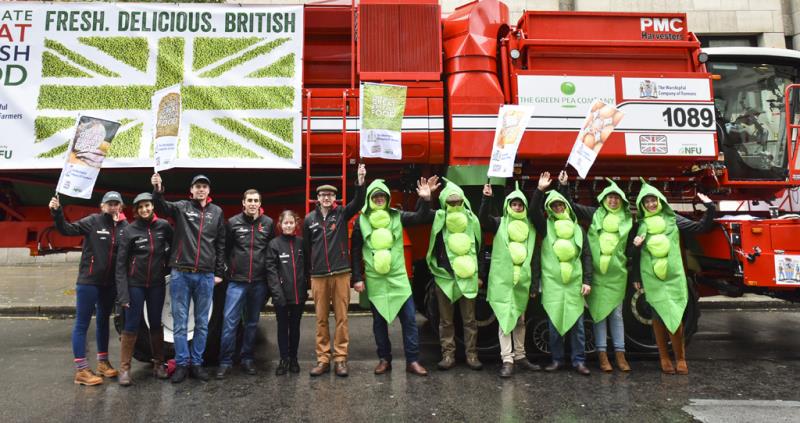 The NFU supported the Worshipful Company of Farmers by taking the Back British Farming message to the heart of London at the weekend, to encourage more people to think about where their food comes from.
VIEW A PHOTO GALLERY HERE | WATCH THE VIDEO BELOW
The 801st Lord Mayor's Show - one of the oldest and most popular historic civic pageants in the world - took place on Saturday 12 November 2016.
The parade was the culmination of the farming industry's push to Celebrate Great British Food this year which has included Back British Farming Day, Red Tractor Week and British Food Fortnight.
This year's entry celebrated the international year of pulses and saw 12 young farmers accompany a PMC pea harvester, supplied by the Green Pea Company, and a Massey Ferguson red tractor, both decoratively branded to reflect the Back British Farming messages, in front of hundreds of thousands of spectators.
Millions of people watched the coverage live on the BBC, and will have seen our branded pea harvester as the parade passed the grandstand at Mansion House. You can watch it again on BBC iPlayer at 1hr 9min.

Here's some of our Facebook Live coverage of the day...