Few vegetables conjure up the same emotion as sprouts, you either love them or loathe them but they are synonymous with the British Christmas lunch and we eat a lot of them. During Christmas week, pickers and packers work through the night to ensure they can meet demand and get sprouts to the retailers in peak condition. Martin Haines, a sprout farmer in the Cotswolds picks and packs 450 tonnes of sprouts in the week before Christmas.
Did you know that our Christmas sprouts were actually planted as seeds in February? They are harvested using a special sprout picker, which involves four people sitting in the machine, which works its ways along the sprout rows, cutting off the sprout stalks, the pickers feed these into the machine, which strips the sprouts off.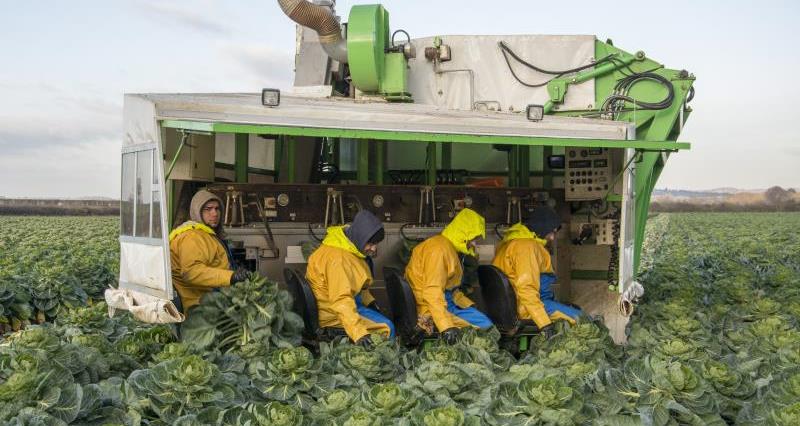 Sprouts are then graded and packed back at the farm. There are actually over 100 varieties of sprouts and most growers will grow at least ten varieties, which span the sprout season from September through to March.
Today's trend is for a smaller sprout, which takes less time to cook, but at Christmas people are increasingly attracted to buy stalks of sprouts, which keeps them fresher for longer. These stalks are hand picked.
Sprouts are one of the most nutritious vegetables, they're high in vitamin C and anti-oxidants. To keep their health benefits steam or boil lightly and finish off tossed in a pan with some crisp bacon or toasted almonds. If you have left over cooked sprouts they can be used in traditional bubble and squeak recipes or made into rostis. It's time to celebrate the humble brussels sprout.