Last week, NFU Education hosted a day of food and farming fun at Wonersh and Shamley Green Primary School in Guildford. Department for Education skills minister, Anne Milton, joined sixty children from the school for a variety of fun and practical STEM (Science, Technology, Engineering and Maths) workshops.
Anne Milton (MP for Guildford and Department for Education Skills Minister) said:
"It's always fantastic to be back at Wonersh and Shamley Green School, and my grateful thanks to them for inviting me to take part in NFU Education day. The NFU's Education work is a great opportunity for children to engage with STEM subjects in the national curriculum while learning about where and how their food is produced."
Firstly, the children had a taste of the NFU's brand new project: Farming STEMterpise. This challenged the children to work in groups to set up their own farm shop businesses and design, develop and make their own brand new lunchtime food products. The children had a great time inventing business names, designing business logos, brainstorming ideas for nutritional food products they could make using British ingredients, conducting market research into their customers' preferences, working within a budget when choosing ingredients and finally, making their products.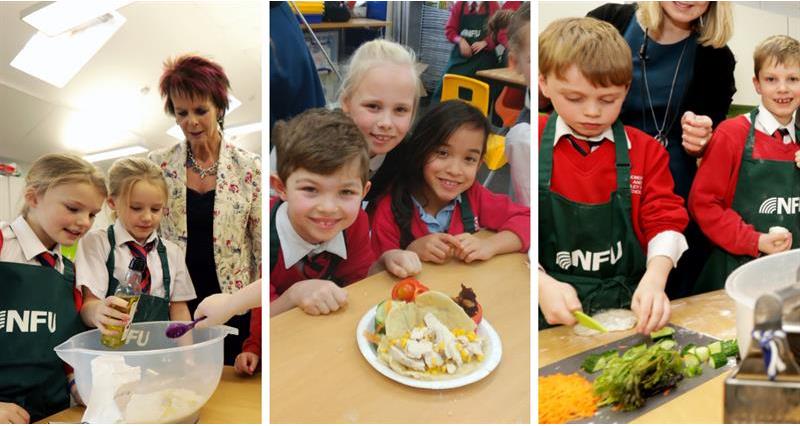 After that, the children enjoyed an assembly with NFU member, Richard Keen, who told them all about his work as a farmer and the wide range of animals he keeps on his farm.
Finally, they completed an 'ag-bot' (agricultural robot) workshop which developed their coding skills by asking them to program Botley, the screen-free coding robot, to herd some golf ball sheep into a barn.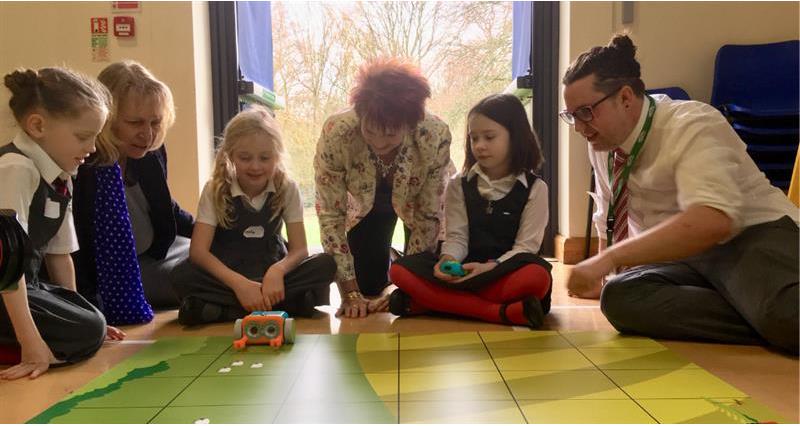 The NFU's new, free Farming STEMterprise projects have been designed to take children through each stage of setting up a farm shop business: considering seasonality when deciding which crop to grow, growing their own ingredients, considering nutrition when designing their recipes, using market research to test their ideas out with potential consumers, working within a budget when buying ingredients, designing responsible packaging, calculating expected profit and much more. Practical Science and Design & Technology lessons, tailored to each year group's programme of study, are incorporated throughout the projects and opportunities for applying Maths skills to engaging, real life problems are embedded at each stage.
The projects (which include ten lesson plans, ten power points and all associated resources for each key stage 2 year group) will be available to download from the new NFU Education website from April 2019 but in the meantime, stay up to date with NFU Education's work at www.nfuonline.co.uk/schools