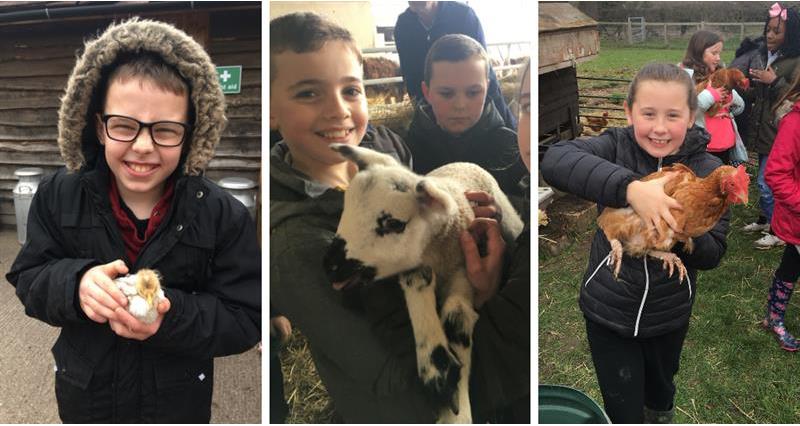 This week, some lucky finalists of the NFU's national Farmvention competition have been getting their hands dirty and their boots muddy on our members' farms.
For winning a place in the final, the nine entrants won a farm visit for their class alongside a range of other amazing STEM prizes and the opportunity to present their ideas in the House of Commons next week.
Saint John Fisher Catholic Primary School from Coventry visited Southfields Farm in Coleshill for an action-packed day of hands-on learning. Farmer, John Plumb, began the day by taking the children for a mini-beast hunt and bird watching session. The children enjoyed looking closely at the creatures they spotted and learning their names.
After that, they piled into a trailer and enjoyed a tractor and trailer ride around the farm before stopping to feed some sheep and learn about lambing. The children were amazed to be so close to the animals and they listened attentively when John answered their questions.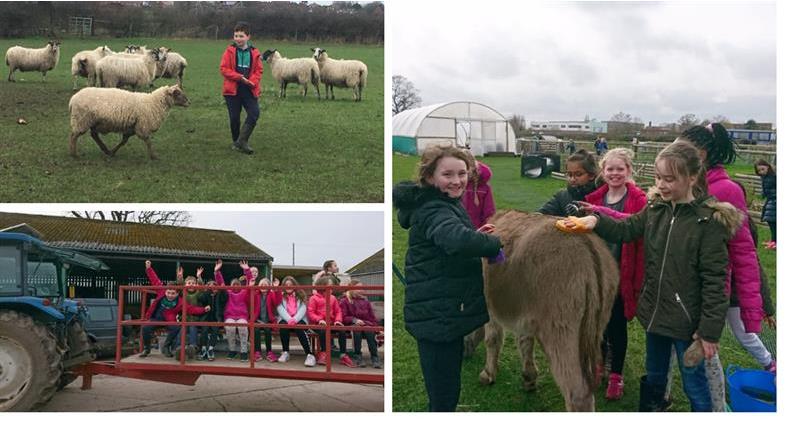 Next, John took the children to a field to see some wheat growing and the children used their Maths learning in a real life context to calculate how many loaves of bread could be made using the wheat in the field. After a return journey in the trailer, the children had the opportunity to hold some chicks and lambs (one of which had been born that morning!) and they were amazed at how soft they were.
After lunch, the children experienced milling flour and pressing rapeseed oil using crops from the farm and they had a wonderful time meeting John's donkeys, pygmy goats and chickens and asking lots of insightful questions about them.
Deputy head-teacher, Linda Edge, said:
"Although a typical, rather cold March day, our children had the most wonderful experience at Southfields farm on Friday. John's calmness and enthusiasm for teaching the children about farming and wildlife meant that they were thoroughly engaged throughout. From handling different grains, to identifying birds spotted through binoculars, feeding sheep and working out grain yields to walking goats and sitting calmly with a chicken on their lap, it was a wonderful experience that made the children think a lot more about where their daily food comes from. They were also lucky enough to hold a lamb born at 6am that morning which filled them with awe. Thank you to John Plumb and NFU Education for arranging this for us."
All the finalists will be attending the grand final event in the House of Commons on 13th March to present their ideas to a panel of expert judges and find out who will be crowned the ultimate Farmvention winner!