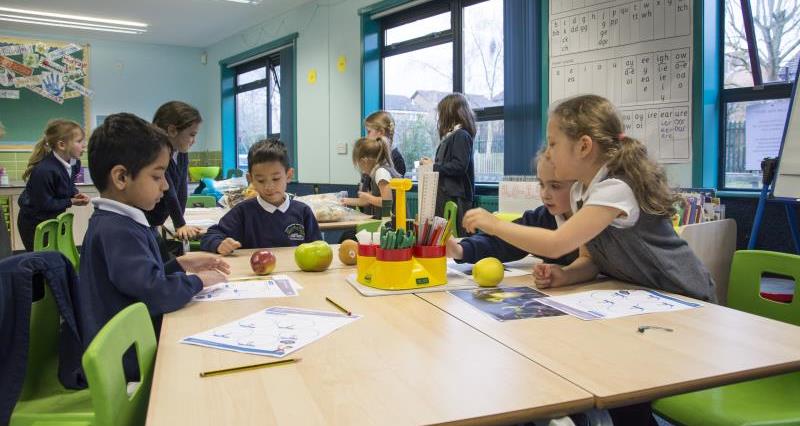 The NFU is looking for willing members to visit schools in their region to help inspire children about the Farmvention competition.
Members will need to be available to visit a school during the autumn term – September to December - and be able to talk to children about day-to-day life on the farm, the technology used and the issues faced to help them get creative with the competition challenges.
About Farmvention
When the government announced £90 million funding for agri-tech projects at NFU Conference in February, it was music to NFU education manager Joshua Payne's ears, who was, at the time, already in the depths of planning a science-based national competition.
Farmvention launches in September to primary schools. It is a new national STEM (science, technology, engineering and maths) competition designed to help children learn about the day-to-day issues faced by farmers and growers in England and Wales.
Farmvention comprises three problem-based challenges that can be entered individually or in teams. The award-winning science museum Thinktank in Birmingham will host 60 school children from the Coventry to launch the competition on 6 September.
The science-based questions have been designed in conjunction with science and policy advisers at the NFU. To ensure the challenges were on the right lines, the competition was piloted across five schools in the West Midlands where 250 children to design a propagator. Feedback from the teachers confirmed that the children were stimulated and the competition increased their interest in growing.
A host of inspiring prizes have been arranged. The overall winning school will win the exciting opportunity of being turned into a farm for the day while shortlisted schools will win prizes such as fully funded farm visits, robotic kits, data loggers and chef visits.
What is STEM?
STEM is a combination of science, technology, engineering and mathematics and is a significant focus for schools across the UK. The combination of STEM subjects is synonymous with a problem solving approach to learning, proven to provide deep learning experiences that stay with children for a long time. Enterprise competitions, such as Farmvention, are shown to be one of the most effective tools when inspiring future career choices - a textbook opportunity to inspire the next generation about food and farming.