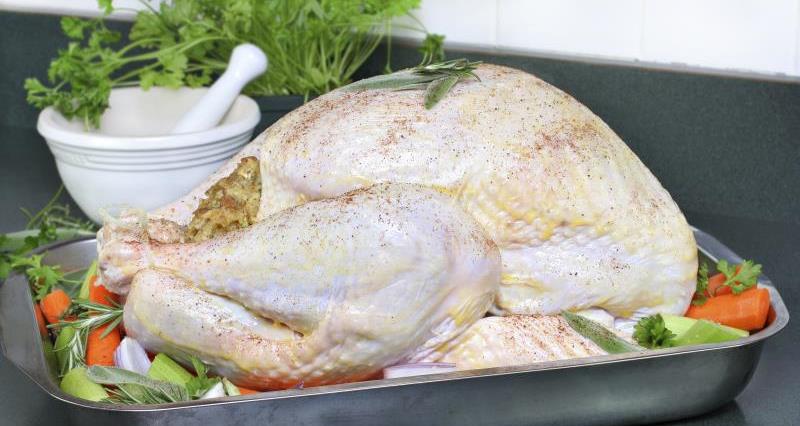 When thinking about the perfect Christmas dinner the first step to success is choosing the right bird.
Choose a size which is enough for you and your guests. Many people order a bird which is too large and takes longer to cook. Ideally, leftovers should be just that. A bird size of 12lbs feeds about ten people.
The weights below will give you plenty on Christmas Day and enough for some inventive cooking in the days that follow:
5kg (11lb) - 6-8 people
6kg (13lb) - 8-10 people
7kg (15lb) - 10-12 people
8kg (17.5lb) - 14-16 people
9kg (20lb) - 18-22 people

Make a note of the weight as you will need this to calculate the cooking time.