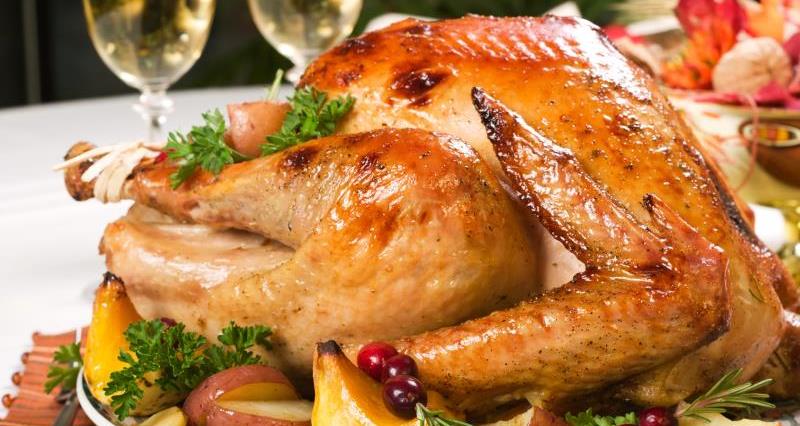 When cooking your Christmas turkey the key is good preparation and getting the timing right. Follow our guidelines for the perfect turkey dinner.
Cooking times
For 5-7kg total weight allow 30 minutes per kg. Example: 6kg = 180mins
For every additional kilo, above 7kg, allow 20 minutes per kilo. Example: 9kg turkey = 7kg x 30 mins plus 2kg x 20 mins = 250 mins.
REMEMBER: If the turkey is stuffed inside, calculate the cooking time based on the total weight of bird and stuffing. Weigh the stuffing separately, as few domestic scales or balances can cope with huge weights.