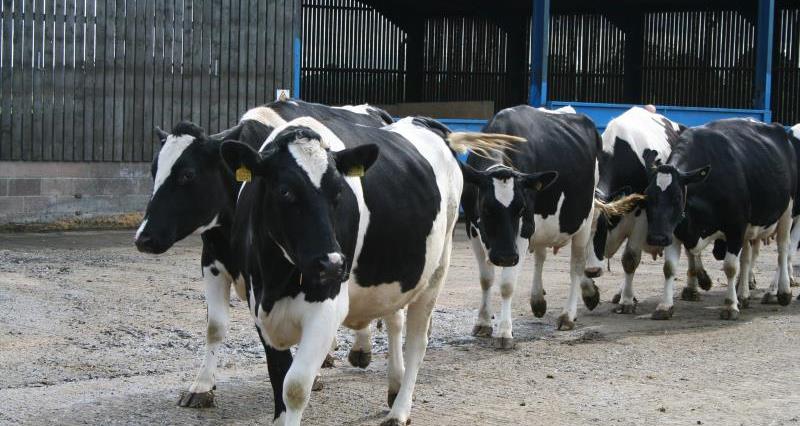 The impact of ammonia emissions on air pollution levels in the UK has the potential to pose a significant challenge to the agricultural industry as a whole and the dairy sector specifically.
This article outlines the ammonia problem as it stands, the impact it has on the environment and sets out the steps being taken to help mitigate ammonia emissions on dairy farms.
The situation
Since 1970 there has been a long term decline in air pollution levels. However in this time ammonia emissions have been slow to fall and 2015 saw levels beginning to rise once again.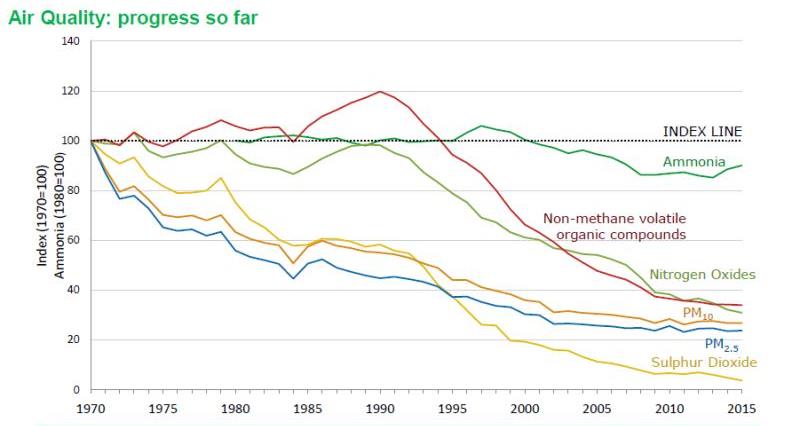 Agriculture is the dominant source of ammonia emissions, with the sector accounting for around 88% of total UK emissions in 2016. The main emission sources are livestock manures and slurries and mineral fertilisers.
Cattle farming is responsible for 44% of the UK's total ammonia emissions. Most ammonia losses come from manure spreading on land (48% of cattle emissions) and from livestock housing (34% of cattle emissions).
The impact
When ammonia is released it reacts with transport and industrial emissions to form particulate matter which has a negative impact on human health. When deposited on land, ammonia can acidify soils, natural habitats and freshwaters and overload land and water with nitrogen. These effects reduce biodiversity in sensitive habitats.
Targets
The UK has committed to reduce ammonia emissions from 2005 levels by 8% by 2020 and 16% by 2030. Currently we are not on track to meet these targets unless further action is taken.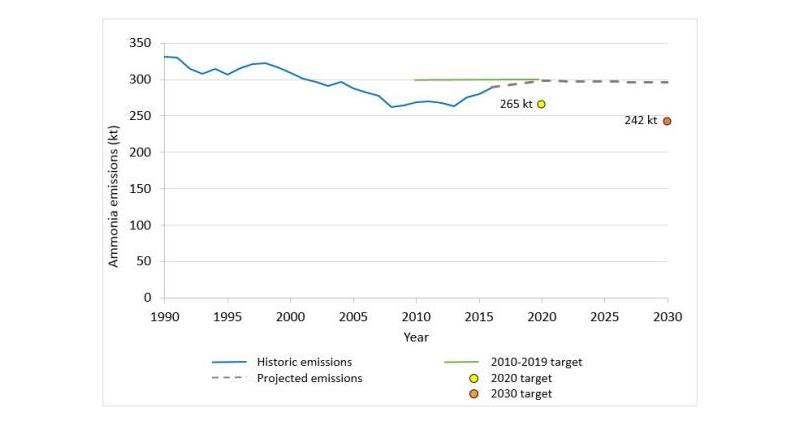 What is being done?
Defra is expected to release a consultation on a Clean Air Strategy later this year which will set out its proposals for reducing emissions in the UK. The NFU will be responding to this consultation to ensure any future strategy takes into account on-farm practicalities and works with the agricultural industry to produce a strategy that benefits all.
Under the National Emissions Ceilings Directive and UNECE Gothenburg Protocol, the UK is required to produce a Code of Good Agricultural Practice for Reducing Ammonia Emissions covering the key measures set out in the UNECE Framework Code.
Following a cross-sector meeting with the NFU, Defra is currently in the process of writing a voluntary code which is intended to be a useful guide for farmers looking to reduce their on-farm emissions.
The NFU's Dairy Environmental Issues Group met to discuss the ammonia situation and help identify solutions to the problem. Key points raised at the meeting included:
The need for an integrated approach to solutions taking into account crop management, feed rations and cattle housing as well as slurry storage and spreading
The difficulty of farming to set dates and the environmental implications of this approach
The need for improvements in data linking emissions and farm management practices
The need to support farmers to improve farm infrastructure, such as cattle housing and slurry stores, which will deliver environmental benefits and aid farm productivity
The need for collaboration throughout the supply chain to tackle this issue
The NFU invited Defra's air quality team out to South East Dairy Board chairman Jamie Butler's dairy farm to talk about the challenges facing farmers looking to reduce emissions and ensure that future policy has on-farm practicality at its core.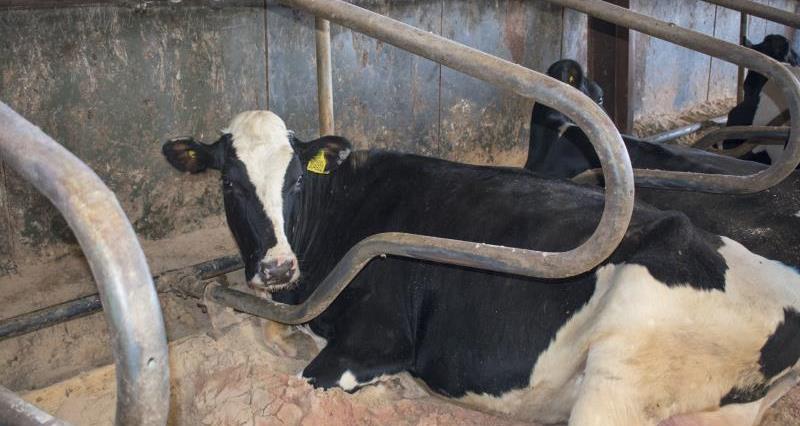 Speaking after the visit, Harriet Wallace, Deputy Director, Air Quality and Industrial Emissions at Defra, said: "It was great to visit a working dairy farm and see in practice how animals are fed and housed, and how slurry is stored and spread. 88% of the UK's ammonia emissions are from farming, and this affects ecosystems and contributes to smog, harming heart and lung health. That's why we want to work closely with farmers to identify the most achievable and effective solutions for reducing emissions from the storage and use of slurry and other fertilisers on their farms."
Funding is now available under the Countryside Productivity scheme for manure management equipment including low-emission spreaders that will help to reduce emissions
National Dairy Board chair and chairman of the Dairy Environmental Issues Group Michael Oakes said: "This is an issue that has the potential to pose significant challenges to the dairy industry. It is important that government works with farmers and continues to offer support to help tackle ammonia emissions both on farm and throughout the supply chain.
"The [government consultation on agricultural policy] Command Paper talks about redirecting farm payments to schemes aimed at driving environmental improvements. Support aimed at mitigating emissions through updating farm infrastructure, improving industry data and providing better knowledge exchange would help improve UK air pollution whilst aiding farm productivity and delivering a public good."