THIS CONSULTATION CLOSES ON 26 JANUARY 2021
Updated 12 Jan 2021
The government has launched a consultation on reducing ammonia emissions from urea fertilisers. This is a really important consultation that all members are urged to respond to as it will impact the way we farm.
It closes on 26 January 2021, so time is running out.
Three policy options are set out in the consultation for reducing ammonia emissions by regulating the use or sale of solid urea – liquid urea would be excluded from any new rules.
The three options being consulted on are:
A ban on solid urea fertilisers
A requirement to stabilise solid urea fertilisers with the addition of a urease inhibitor
A requirement to restrict the spreading of solid urea fertilisers, allowable only from 15 January to 31 March
This is your chance to have your say
There are two ways to take part:
Option 1: Go directly to the Reducing ammonia emissions from urea fertilisers consultation webpage, where you are invited to complete an online survey in order to respond.
This is a detailed survey so for NFU members we've produced a briefing document (PDF) which will help you form a response to the Defra consultation on urea fertilisers.
Option 2: Submit a response by email: YW1tb25pYUBkZWZyYS5nb3YudWs=.
Key points to address in your response
Based on NFU work to date, including conversations with industry partners and Defra itself, we advise members to cover the following key points in any response to the consultation:
Members are encouraged to clearly set out their reasons for using solid urea as part of an integrated and balanced approach towards manufactured and organic (if used) fertilisers. It would be helpful for members to cover the economic, agronomic, environmental and safety benefits of solid urea in doing so.
The NFU has high ambitions around productivity and reaching net zero by 2040 and is asking government to support these without resorting to removing valued products like solid urea from the market. We urge members to make this argument in their responses and, where possible, expand on how they are working towards these ambitions on their farms.

We urge members to set out that they recognise, despite significant reductions in recent decades, agriculture still accounts for 87% of ammonia emissions in the UK, and the industry must do more, across different sectors, to reduce that figure even further.

However, we do ask members to firmly oppose 'option 1' put forward in the consultation, which is a ban on the use or sale of solid urea and the 'preferred approach' for Defra. Members are asked to explain exactly what impacts this option would have on their businesses and, where possible, illustrate these impacts with facts and figures.

We ask members to express support for any alternative, industry-led option that is proposed by the NFU and other industry bodies in response to the consultation. While we are still working on the detail of this option, it would certainly be favourable to those options in the consultation and member support from the outset is crucial.

While members may wish to express support for either 'option 2' (mandatory inhibitors) or 'option 3' (a restricted period), we ask them to do so on the condition that no alternative, industry-led option is forthcoming.
There is more detailed information on how to respond in the Key principles for responding to the Defra consultation on urea fertilisers document (PDF).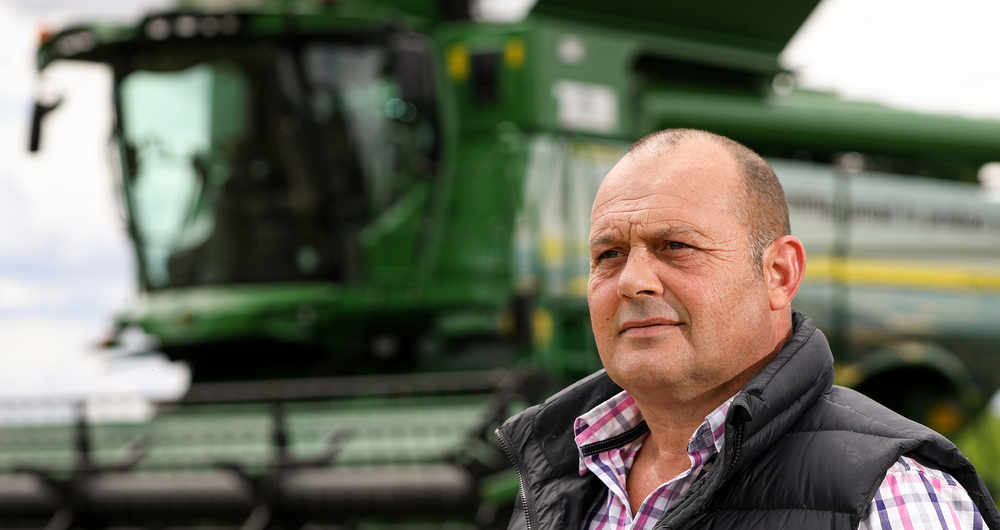 NFU combinable crops board chair Matt Culley (pictured above) said:
"Farmers have made great strides in reducing key agricultural emissions over recent decades through more efficient targeting of fertiliser applied to farmland and held in the soil.
"Urea is the most commonly used form of nitrogen fertiliser in the world and an important tool for our farmers in helping produce the nation's food. It offers several advantages when used alongside ammonium nitrate and is safer to handle, as well as helping to maintain a competitive fertiliser market in the UK.
"British farming is committed to playing its part in tackling climate change and has a goal to reach net zero by 2040. The NFU is asking government to support that ambition without resorting to removing a valued product like urea from the market."
More from NFUonline: