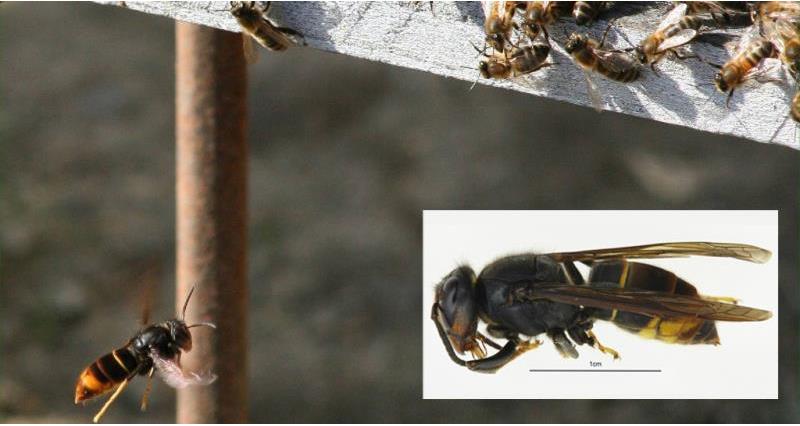 Picture: Defra; inset David Crossley FBIPP QEP

A new app will allow members of the public to report sightings of an invasive species which represents a significant threat to native honey bees.
Defra announced the discovery of an Asian hornet at a supermarket distribution centre in Scotland earlier in the month, underlining the need for vigilance at a time of year when hornet queens start to emerge from hibernation.
An outbreak in Gloucestershire last autumn was contained by the government's quick response and speedy reporting by the public.
Experts at the Centre for Ecology and Hydrology are asking farmers, gardeners and anyone out and about in the countryside to report sightings using the alert email address YWxlcnRub25uYXRpdmVAY2VoLmFjLnVr, with a location and photo if possible.
And to make the process easier, they are about to launch a free app.
Defra's deputy director for plant and bee health, Nicola Spence, said: "We have been anticipating the arrival of the Asian hornet for some years and have a well-established protocol in place to eradicate them and control any potential spread.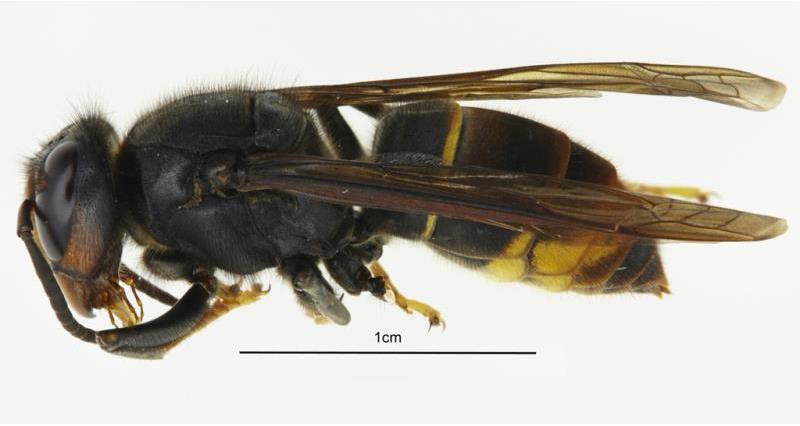 Picture: David Crossley FBIPP QEP

"It is important to remember they pose no greater risk to human health than a bee, though we recognise the damage they can cause to honey bee colonies. That's why we take swift and robust action to identify and destroy any nests."
The hornet arrived in France in 2004 and is now common across large areas of Europe. It was discovered for the first time in Jersey and Alderney this summer. It was believed the species will not be able survive in the North of the UK due to colder winters.