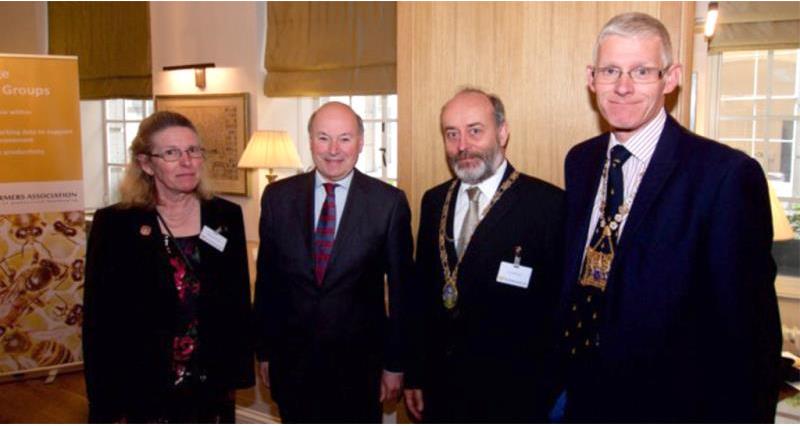 Picture by Simon Croson

Professional bee farmers have called on Defra minister Lord Gardiner for a full strategy to safeguard honey bees and the important pollination services they provide.
Speaking after a Bees in Business event in London organised by the Bee Farmers' Association - the trade association for UK bee farmers - BFA chairman Ged Marshall said: "The event was to inform city gurus about the modern honey and wax industry. It was to highlight the problems facing bee farmers today. We wanted to show how the BFA, as a forward-thinking trade organisation, is tackling these issues and the importance of pollination for sustainable food production in this country."
Lord Gardner said: "I want to reiterate my department's huge commitment to supporting the vital bee farming sector and its very important contribution to agriculture and horticulture."
He also took the opportunity to launch the government's new Asian hornet app.
The BFA had teamed up for the event with the Worshipful Wax Chandler – one of the ancient City Livery Companies who are already key partners in the successful Rowse / BFA apprenticeship scheme which will soon see its first six youngsters qualify.
The event was toasted with sparkling mead from England's most northern winery, Northumberland Honey, run by Luke and Suzy Hutchinson.
Picture caption: BFA chairman Ged Marshall with Lord Gardiner and Master of the Wax Chandler, Peter Tompkins, and BFA General Secretary Margaret Ginman.