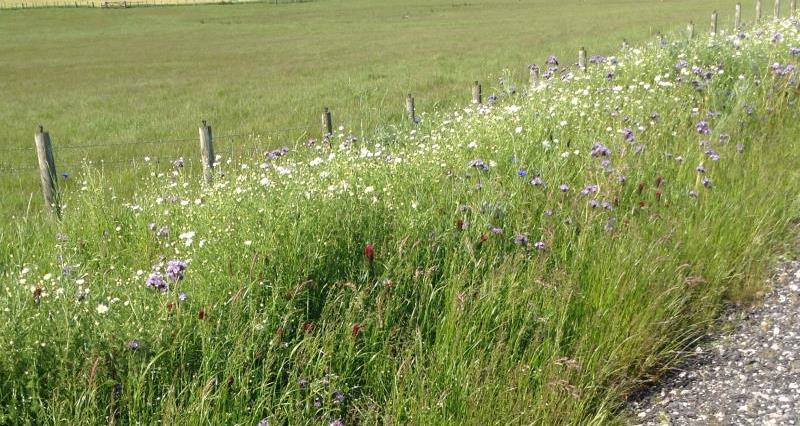 Championing the Farmed Environment (CFE), of which the NFU is a lead partner, is inviting farmers to learn more about the benefits of providing food, nesting and hibernation sites for pollinators during Bees' Needs Week. This week-long campaign is organised by the Bumblebee Conservation Trust to help raise awareness of bees and other pollinators.
The first event, Beauty and the Beasties, takes place at Pollybell Farms, Doncaster on Tuesday 9 July from 10.15am to 1.15pm. Further events in theNorth and South West will follow in July and all will provide information and guidance to farmers on beneficial insects and their value for farm businesses.
The events will also feature advice on Integrated Pest Management, and low cost options to support pollinators.
Laura Harpham, project officer for Championing the Farmed Environment, said:
"I am excited to celebrate the aims and values of the Bees' Needs Week campaign through our own programme, promoting the rewards of conservation and the benefits of encouraging farmland wildlife to the farming communities, who are the stewards of our countryside.
"Hosting farmers at these events will give an insight into how they can provide food and habitats for wild pollinators whilst at the same time improve farm productivity and quality.
"We have a range of expert speakers at these events and an opportunity to showcase some great farm practices, so I know they will be both useful and enjoyable for all those who come along.
"British farmers are passionate about caring for the British countryside and can play an active role in boosting the diversity of the wildlife that we all enjoy. I am pleased to support farmers, through CFE, to manage their land in a way that works for their business and the environment."
The CFE promotes and celebrates the work that many farmers already do to sustain and improve the natural environmental on their farm. Through CFE, farmers can step up to the challenge of protecting the environment on which their farming businesses depend. CFE has an important position as the only partnership project of its kind and is supported by many organisations committed to both agriculture and the environment.
To find out more and book a place, please visit the CFE website.