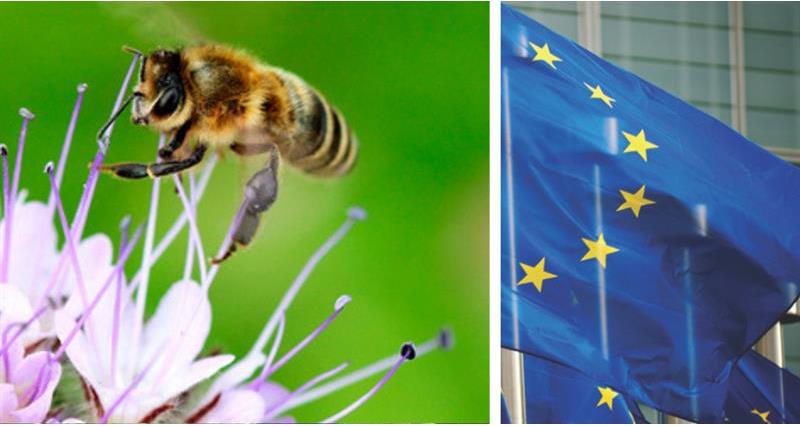 Last week in the European Parliament, MEPs approved a resolution on the implementation of EFSA's 2013 Bee Guidance Document, which aims to provide guidance on the authorisation of plant protection products.
While the document was drafted in 2013, some parts of it have proved controversial and so member states have never approved it for implementation. In order to create a way forward, the commission authorised EFSA to begin a two-year review process involving expert stakeholder groups.
NFU Senior Regulatory Affair's Adviser, Dr Chris Hartfield is a selected member of the EFSA consultation group, as a representative of Copa-Cogeca, the European Farmer's Organisation. You can read more about the group's review of the Bee Guidance Document here.
As a result of consultations, EFSA intended to push ahead with phasing-in the least controversial part of the document which has been agreed by the member states. This agreed part would strengthen protection for honeybees, but not for other bees. However, the rejection in the European Parliament now means that none of the proposed measures on bee protection will be implemented. The European Parliament argues that the Bee Guidance Document should be implemented in full and have asked the commission to bring forward a new proposal. The commission has the option to submit an amended draft measure, but equally may chose not to take any further action.
In related news, in an expert meeting on phytopharmaceuticals, member states voted against the renewal of the neonicotinoid pesticide thiacloprid, citing concerns over its impact on human health and pollinators. The formal adoption of the decision will take place in the coming weeks, with a ban coming into effect when the current licence expires on April 30th 2020.