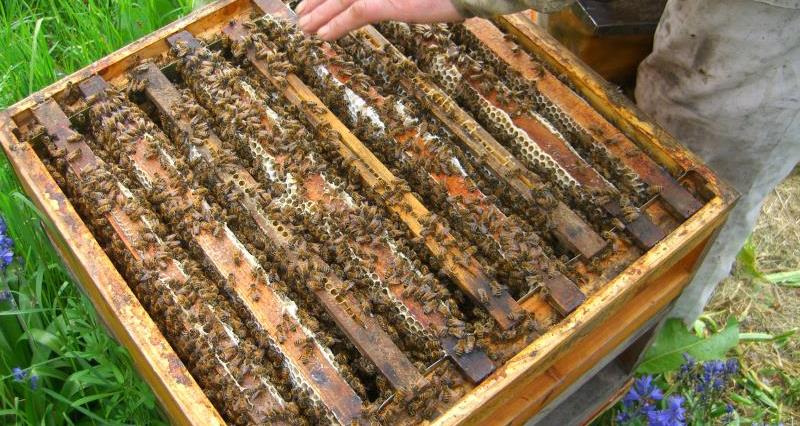 This week marks the start of the nationwide launch of an innovative new scheme called BeeConnected. The website BeeConnected s specifically developed to provide a more efficient and effective way of farmers informing beekeepers of their intention to apply an insecticide.
Current best agricultural practice, as advocated by farm assurance schemes and the UK code of practice for pesticide use, requires that notification takes place to minimise the risk to bees of spraying. The traditional system of notifying Spray Liaison Officers (SLOs), who acted as go between the farmers and beekeepers, has not always been straightforward.
Chris Hartfield, bee health specialist at the NFU said: "This is a great opportunity for all farmers and spray operators across the country. Once they register for BeeConnected they will be automatically notified of beehives in their area and will be able to update their communications with beekeepers accordingly."
BeeConnected plans to operate on a very simple, yet efficient, two-way communication process: farmers and spray operators are invited to register, identify their fields and, in just a few simple clicks, inform local beekeepers when they intend to spray an insecticide in particular fields.
Similarly, bee farmers and beekeepers across the country are being encouraged to register and plot the location of their hives, whether permanently or temporarily placed. Beekeepers will receive a notification when a farmer within their locality (up to a maximum of 5km) is undertaking a spray event within that vicinity. The beekeeper will then be in an informed position to decide what action, if any, to take.
The notification system is being promoted by the Voluntary Initiative (VI) who have worked closely with the Crop Protection Association, British Beekeepers Association (BBKA) and the National Farmers Union (NFU). The development of the site has been funded by the CPA.
Richard Butler, Chairman of the VI said: "We're delighted to support this initiative. Farmers are committed to responsible use of pesticides and protecting pollinator health, this is a simple tool that supports them in that aim."
The website offers various levels of communication between farmers and beekeepers, including the ability to remain anonymous if they wish.
Tim Lovett of the BBKA added: "BeeConnected is an important step forward in communication between farmers and beekeepers. The scheme is based on a proposal put forward by the BBKA to bring spray-alerting into the 21st century. The launch of BeeConnected is most timely and we hope that all beekeepers will register and take part."