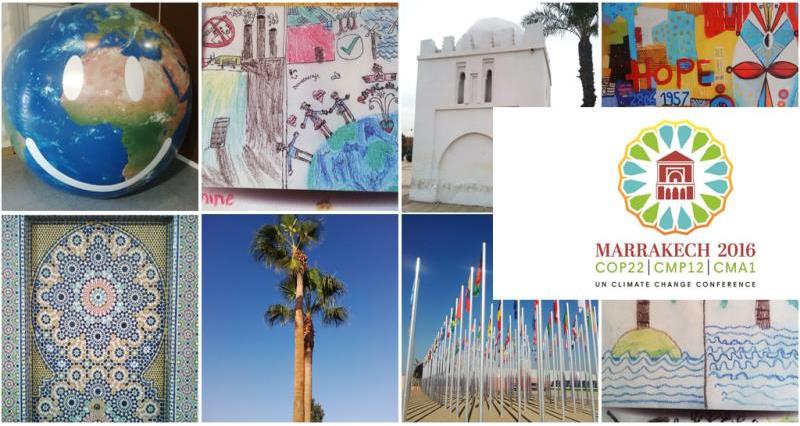 NFU climate change adviser Ceris Jones is at the global COP22 talks in Marrakech.
She writes:
"It's like fine wine, it takes time."
So said the US negotiator about the discussions on agriculture last week. Unfortunately, this particular bottle was corked. Yet again, delegates, and especially members of the Farmers Constituency, were disappointed by the lack of any progress. We had urged governments to move ambitiously and faster, in the spirit of the Paris Agreement, to ensure that we can safeguard food security and end hunger; respond to the specific vulnerabilities of food production systems; and enable the cutting of GHG emissions without threatening food production.
In particular we asked governments to share scientific and technical information and to prioritise agriculture in global funding programmes. However major differences of opinion between parties could not be breached – such are negotiations that a single word can lead to failure. So what next? During the second week the Farmers Constituency has the opportunity to present our views again, and we will need to redouble our efforts, particularly at the national level, ahead of next year's COP23 in Asia.
Our week ended with an EU workshop on sustainable agriculture and land use, where the Irish Agriculture and Food Development Authority (Teagasc) were upbeat about Ireland's ability to balance increased GHG emissions from extra production with tree-planting, improved productivity and reduced carbon losses from soils, especially hotspots of degraded peat. 65,000 Irish farmers are using Origin Green's carbon navigator which allows them to benchmark their carbon footprint. They really do see the climate change agenda presenting their industry with new opportunities.