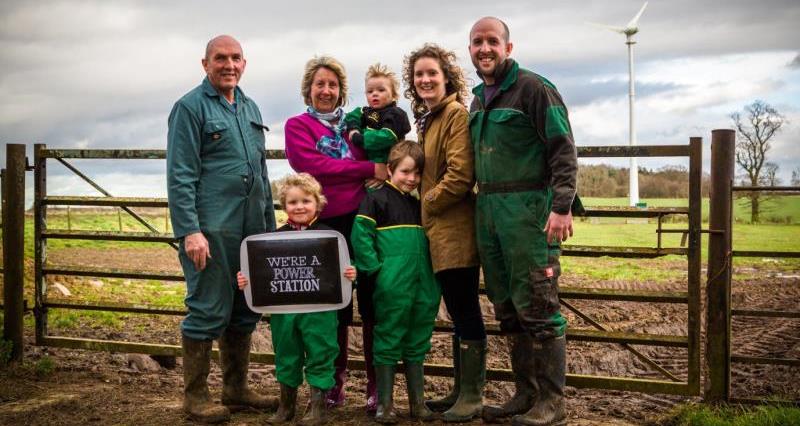 ABOVE: The Gilman family, tenant farmers near Tamworth. Photo credit: Mease Valley Photography
At the Marrakech Climate Change Conference (7-18 November 2016), nations of the world will continue their work on strengthening the global response to the threat of climate change, with the central focus placed on enhancing ambition, promoting implementation and providing support.
The summit marks a turning point as the landmark Paris Climate Change Agreement has come into force as of 4 November 2016.
Strengthening action on mitigation and adaptation by all parties before 2020, governments will make concerted efforts in Marrakech to support domestic action that will give effect to nationally determined contributions, combined with collaborative initiatives as part of an intensified Global Climate Action with non-state actors.
UK farmers also have a part to play, and the NFU will be closely monitoring and reporting on discussions in Marrakech, especially on Wednesday 9 November which is Farmers' Day.
Joint statement by the presidents of the UK farming unions:
"Agriculture has a unique role to play in implementing the historic 2015 Paris Agreement on climate change, which takes effect internationally this year. Our industry supplies food, stores carbon and generates renewable energy, but farming is also on the frontline of climate change impacts, being particularly vulnerable to extreme weather events. However, British agriculture can address the challenge of producing for the future as well as tackling climate change.
Our declaration prior to the Paris Summit included a key ask on mobilising the huge potential of land-based renewables to deliver clean energy, contribute to national energy security, diversify farm businesses and bring additional benefits to the environment.
Our members have embraced a diversity of technologies at different scales to meet the needs of their business and the country. And we are confident that we can do even more in the years to come…"