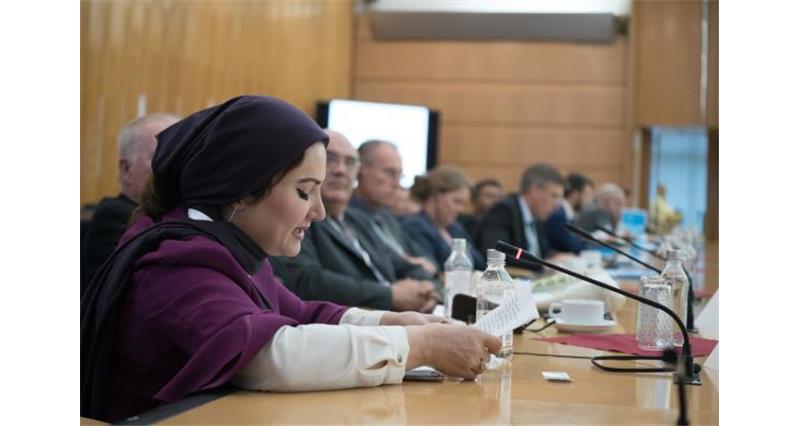 A farming Talanoa: climate stories from WFO members across the world
Ten farmers from across the world came together at the World Farmers Organisation General Assembly to tell their climate stories in the world's first global farming Talanoa. The Talanoa Dialogue (TD) is part of this year's UN climate negotiations and it is important that farmers are part of the conversation.
"A Talanoa is a traditional word used in Fiji and across the Pacific. Its purpose is to share stories, build empathy and to make wise decisions for the collective good."
In Canada, Ron is seeing different weather patterns – extended periods of wet and dry – which is a change from the past. Different crops are also appearing, with maize and soybean replacing the more traditional grains as the climate warms. He talked about the government's new carbon price and the confusion caused by differential pricing by the various Canadian provinces. Zeinab said Jordan's women farmers are having to cope with higher temperatures and lower rainfall. Agriculture in Rwanda is very vulnerable to climate change reported Cryspin, a young farmer, because it is rain fed. In addition, farms are small.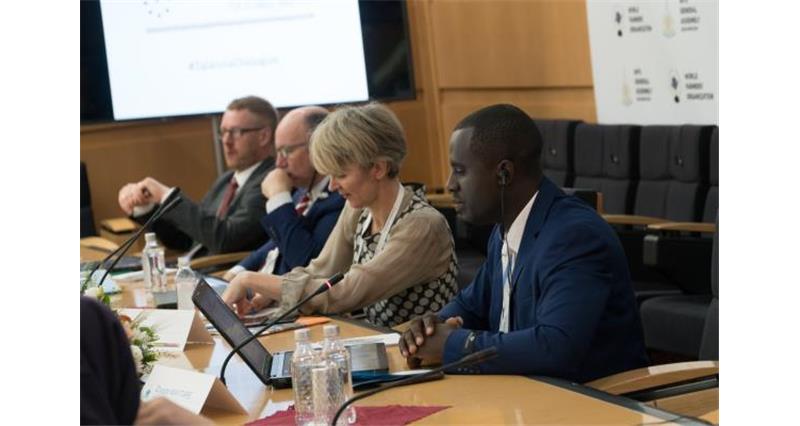 Image shows NFU climate change adviser Ceris Jones with farmers from Sweden, France and Rwanda
In France, Arnold is one of many farmers who "doesn't put all his eggs in one basket" so diversification is already a form of insurance against some aspects of climate change. However he is also seeing changes in weather patterns. 50% of the world's flax is grown in France but more variable weather is having an impact on its production.
Bjorn, a cereals, beef and timber farmer from Norway talked about the improvements he's made on his farm to deliver GHG mitigation. He's adopted precision farming, improved feed quality and installed renewables. A period of very heavy rainfall which saw daily afternoon showers of 100mm left farmers in Mauritius not knowing how to respond said Gunsham. Those practising aquaculture are also challenged as higher sea temperature has led to fish population changes.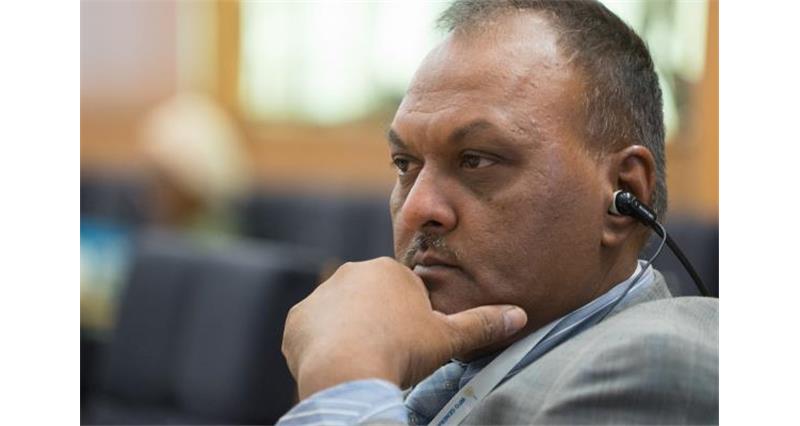 William talked about New Zealand's leadership of the Global Research Alliance's work on methane which has trialled vaccines and methanogen inhibitors to reduce methane emissions from ruminant livestock. This work has also signalled that there is a genetic basis to methane production with some individuals producing less methane than others.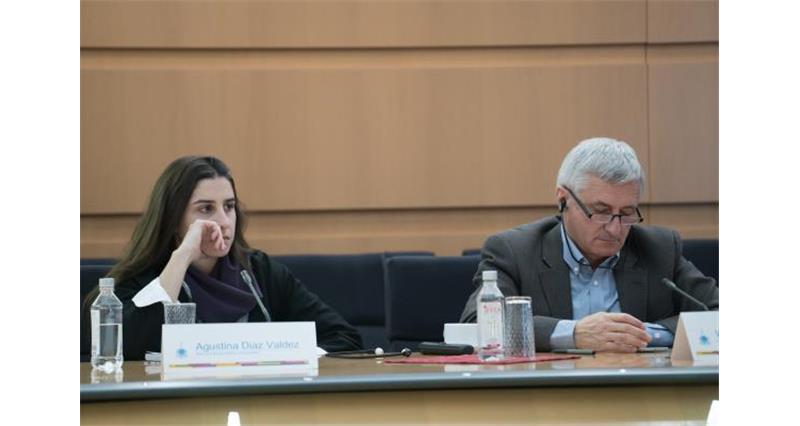 A reduction in winter snow has led to less rainfall and less grass in Patagonia reported Agustina, a young farmer from Argentina. A lack of investment and illiteracy is holding back resilient farming in Mozambique where the majority of small scale farmers are women said Saquina. From South Africa, Theo's story was of the sons of a livestock herder who wanted to turn their father's business into a productive, profitable and resilient enterprise when he decided it was time to pass the business on.
The Talanoa led to questions e.g. how would farmers cope with greater unpredictability?, and identified clear needs e.g research and technology and its implementation at farm level to help farmers improve productivity and so lower their GHG footprint.
It also provided some answers to the question 'Where do we want to go?' For example, the Rwandan government's resilience plan includes water resources management, early warning systems and diversification options for smallholder farmers. In Mauritius, the government is drafting plans for an insurance scheme. However some French farmers are already struggling to get permission to build reservoirs so that they can improve the resilience of their businesses.
It was clearly very important to the farmers that they were telling their own stories and sharing their own experiences and good practice. They felt that there was often a significant gap between the reality on the ground and policy and that the latter had to be based on good science. They were confident that farmers were capable of much but that there was also much to do in building the capacity of all the farmers across the world.