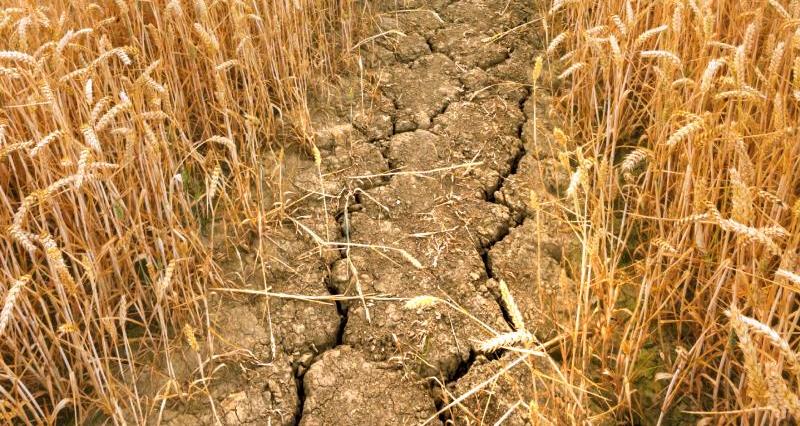 Ten years on from the fanfare of the Climate Change Act, the government has quietly published its second five-year National Adaptation Programme (NAP). The report sets out its strategy for adapting both to the climate change we're already seeing and that which we might see in the future.
Although food supply is identified as one of the UK's critical infrastructure sectors, Defra believes that risks to our food system are not as great as the threats of flooding, water availability or high temperatures to the UK because:
"The UK imports food from over 180 countries and this openness ensures that UK food supply is very resilient to supply interruptions from specific countries and also from disruption to domestic UK production. In particular, retailers and large food service operators are able to switch sources of supply rapidly if required."
NFU Deputy President Guy Smith said:
"The aim of the first NAP was to increase the resilience of agriculture by effectively managing the impact of volatility in the occurrence and severity of rainfall events. I'd be interested in learning if Defra thinks it met this objective and importantly what difference this new NAP will make to farmers dealing with the current situation and in the future."
The Natural Environment section of the NAP reiterates many of the commitments of the government's 25 Year Environment Plan, for example to improve soil health, and reform the approach to water abstraction. And responsibility for delivering many of these commitments will fall to the new Environmental Land Management scheme alongside relevant research, encouraging adoption of precision farming and the Countryside Productivity scheme. Defra does commit to updating its UK Food Security Assessment.
NFU Environment Forum member Robert Lockhart said:
"Farmers are already struggling with this prolonged period of dry weather and with no significant rain apparent in the long-term forecast, the pressure on farm businesses is only going to increase. Let's take this opportunity to test different regulatory approaches to improve access to water, and offer farmers the opportunity to work closer with other interests so that we can make improvements for the benefit of all."
Commenting on the government's assertion that the UK's food supply is very resilient, Mr Smith said:
"Defra seems to be looking backwards rather than forwards to a more uncertain climatic future. Recent research has demonstrated that multi-breadbasket failures are possible in the current climate."