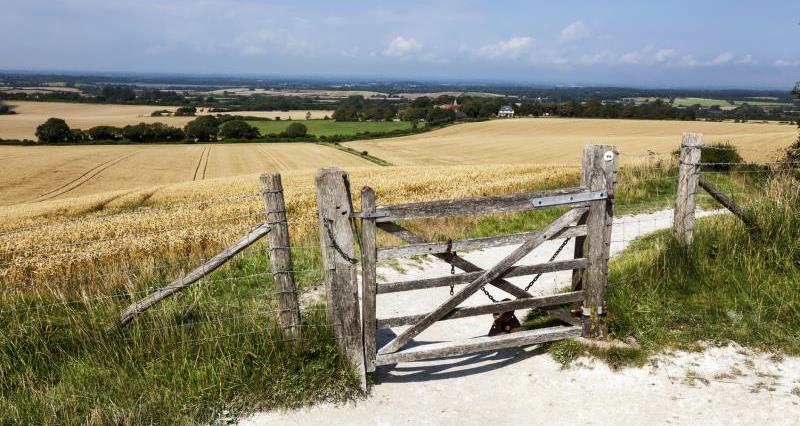 Global temperatures for the first six months of 2016 shattered yet more records, suggesting we are on track for the world's hottest year on record.
Reports from the US National Oceanic and Atmospheric Administration and NASA put the global land and ocean average temperature for January to June 1.05°C above the 20th century average, beating the previous record set in 2015 by 0.20°C.
The El Niño event, one of the most powerful on record, dissipated in May but June 2016 was the:
14th

consecutive month of record heat for land and oceans

378th

consecutive month with temperatures above the

20th

century average
The heat has been especially pronounced in the Arctic, resulting in a very early onset of the annual melting of the Greenland ice sheet and Arctic sea ice. The extent of Arctic sea ice at the peak of the summer melt season now covers about 40% less area than it did in the late 1970s and early 1980s.
Rainfall in June 2016 varied significantly around the world.
It was notably drier than normal across the western and central USA, Spain, northern Colombia, northeastern Brazil, Chile, southern Argentina, and across parts of central Russia. But northern Argentina, northern and central Europe, much of Australia, and central and southern Asia were wetter than normal.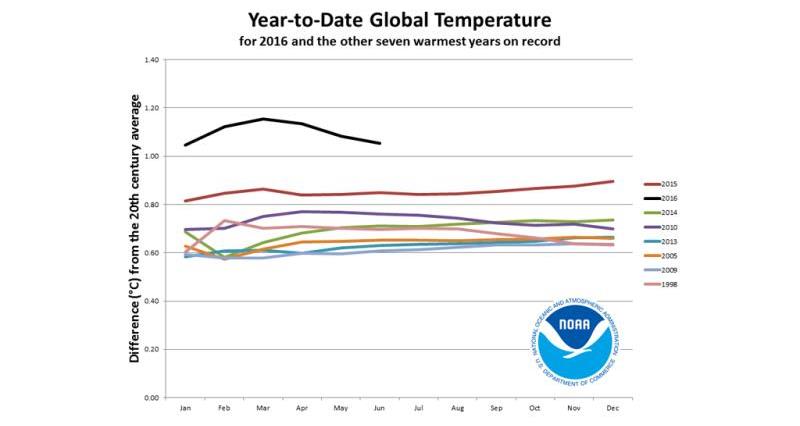 Read more here and information about June weather in the UK is also available.