James Robinson, Organic Dairy, North West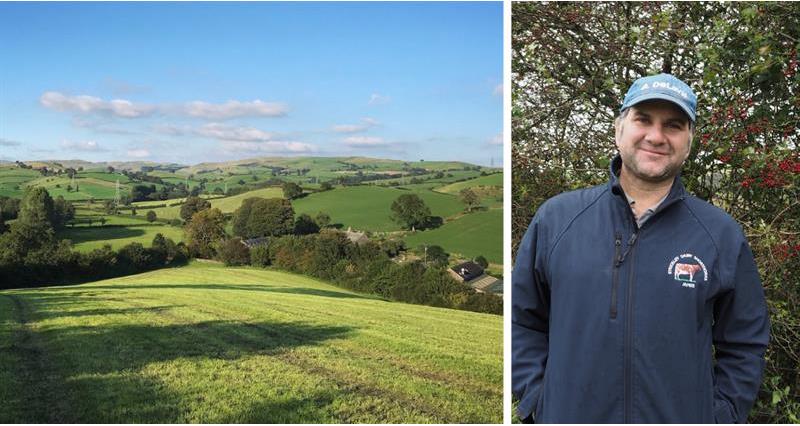 The Robinsons farm near Kendal in South Cumbria. The family have farmed here since 1875 and currently own 300 acres operating an organic, grass-based, dairy system with dairy shorthorns. James and Michelle have two sons, with one showing a keen interest in the business and planning to go to agricultural college. Michelle is a part-time primary school teacher and leads regular on-farm school visits. The family employ one part-time worker. James is forward-thinking and proactive in his approach to the business, emphasising that "you have to move forward and be progressive in farming".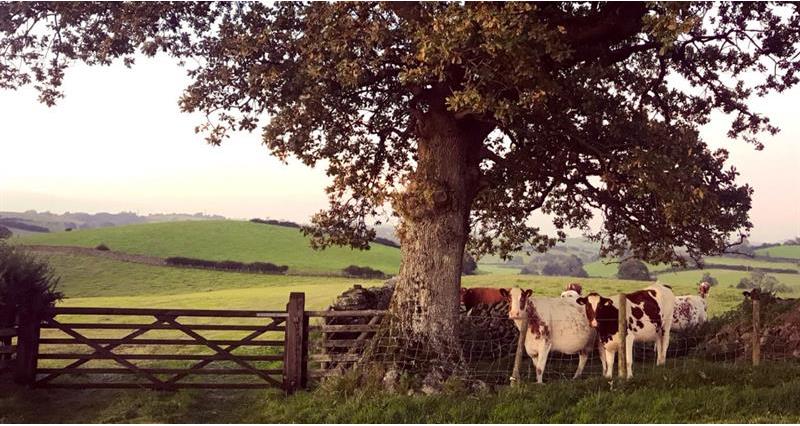 The decision to move to organic production was made 15 years ago in response to changing markets and a natural move towards less input use. The farm does not use pesticides or artificial fertilizers and James aims to "farm within our means rather than overstocking". "The business successfully balances profitable production with environmental protection, James highlights that "balance is key". The farm focuses on soil health and regularly conducts soil tests. This grassland farm is a valuable asset for carbon sequestration and carbon storage with ancient woodlands and permanent grassland.
In 1987 James' Grandad created a two acre pond and fenced off the adjoining ancient oak woodland from livestock. James is proud of this legacy with insects, birds and bats reaping the rewards of the family's commitment to the natural environment. Otters, woodpeckers and dippers are just some of the common sights.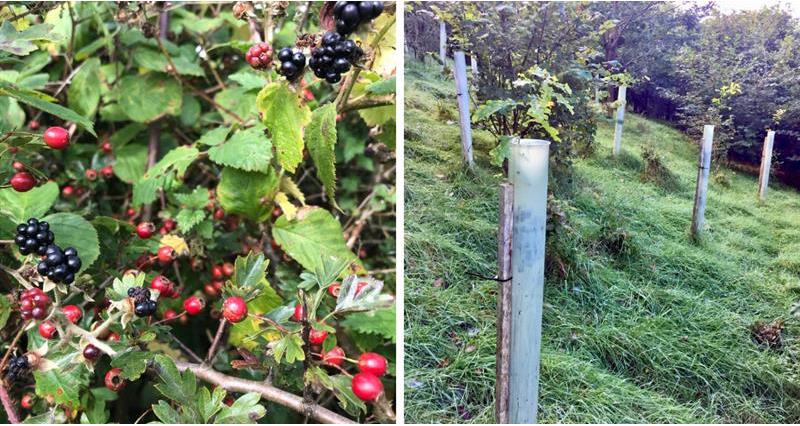 James has continued with his Grandad's legacy by allowing becks to re-naturalise. James explains: "We have over one mile of beck and whilst we can't re-naturalise all the way along its length, it is incredible to see the habitat that has been created along this 300m stretch. Now I see new channels, differing depths, shady pools, all changing and developing however they choose". Oak trees that have fallen across the beck have become home to masses of flora and fauna.
Historically, the majority of the beck on the farm was straightened (canalised) resulting in faster flowing water. A road bridge over the beck was recently damaged during Storm Desmond. As a result, the bridge was closed for a number of months causing disruption to the local community. The Robinsons are working in collaboration with the South Cumbria Rivers Trust, Environment Agency and Highways England in order to resolve the problem. James' drive to help the local community is clear in this project.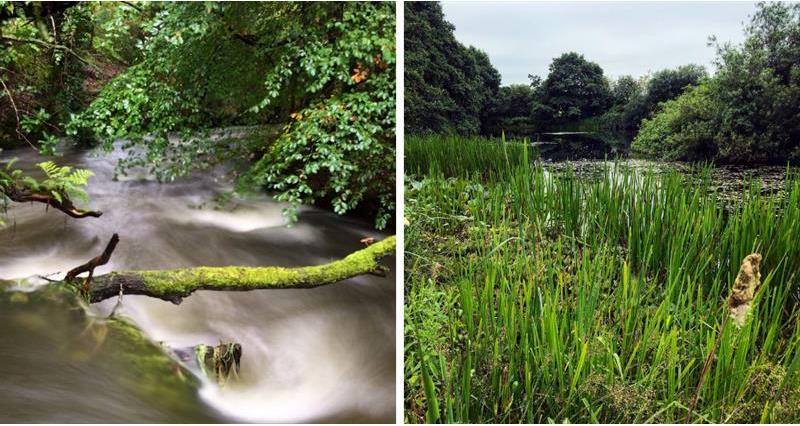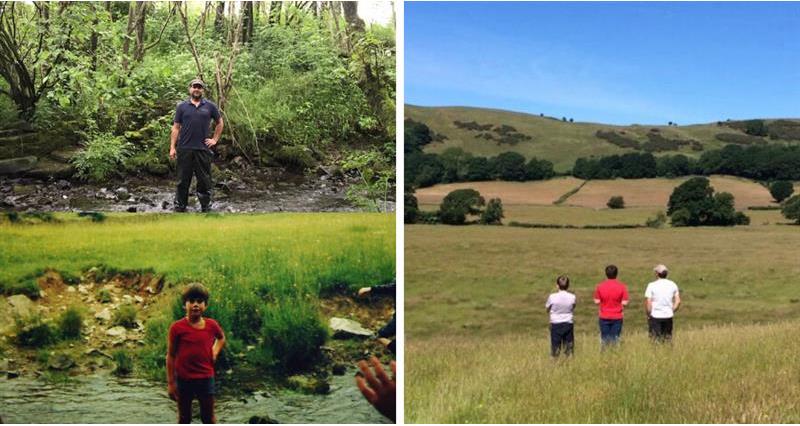 The farm is currently in a higher level stewardship (HLS) scheme which ends in 2021 and James hopes to join another environmental scheme after this. The current HLS scheme has helped to plant hedgerows and trees, convert a building to a classroom and plant wildflower meadows. The farm now has 6.5 miles of hedgerows, many being six metres high and six metres wide: "Our hedges are our greatest asset" said James. The family spend the winter hedge laying and are currently planning to replant a hedgerow in a recently purchased field.
The farm has 4.5 miles of drystone walls. James strives to maintain these landscape assets as they provide excellent field boundaries, a habitat for birds and bats and enhance the beauty of the landscape. Drystone walls, when properly maintained, last for generations therefore have a far lower carbon footprint compared to fencing which has to be regularly replaced. "We must keep rural skills such as hedge laying and dry stone walling alive" said James.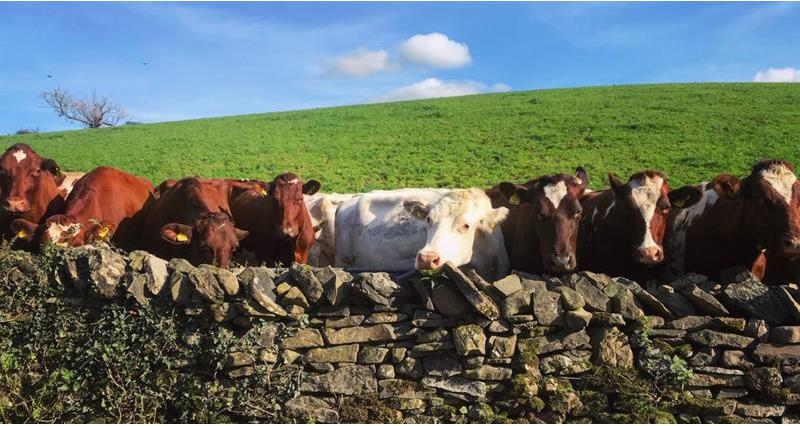 14 acres of wildflower meadow provide a habitat for over 100 plant species. James is seeking to improve biodiversity further by applying for a mid-tier Countryside Stewardship scheme. The plan is to use hedgerows as wildlife corridors to link habitats throughout the farm. James is a steward of the natural environment and wishes to improve the environmental credentials of the farm to benefit the next generation.
Michelle organises around 25 school visits a year, mostly with primary school children, designing the educational visits around the national curriculum with lessons involving pond dipping, habitats, orienteering and the food system. The farm is equipped with a classroom and a purpose built viewing trailer with seatbelts. "The trailer is a great way for the children to get around the farm safely" said James.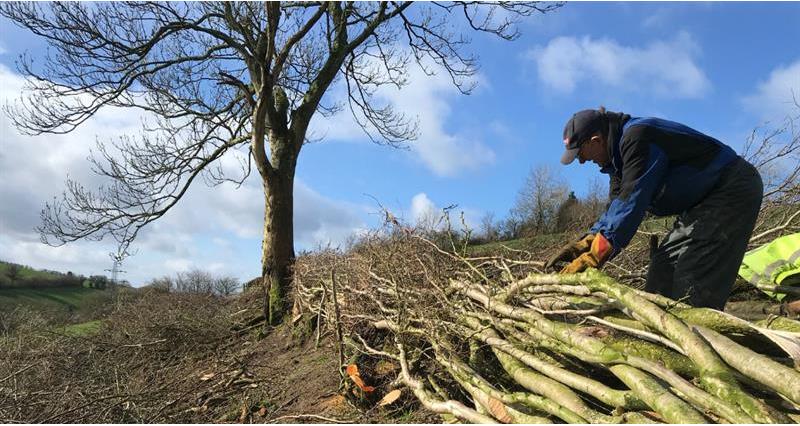 The Robinsons also work with the Cumbria Wildlife Trust, bringing their apprentices and trainees onto the farm: "It is important to work with these groups rather than against them so we try to show them all the good things that we do for the environment".
The Robinsons have been exhibiting at the local agricultural show since 1875 and James' Father is show president for the upcoming year. The farms in the local area are an integral part of the local community providing jobs and managing the landscape, a vital public good.
James promotes the use of Twitter and Instagram (@JRfromStrickley) to dispel the myths around dairy farming and he focuses on spreading the positive story that farming has to tell: "You can reach such a large audience for free- one of my recent posts showing the cows walking to the field got over one million views". James also uses social media to speak to politicians and finds it a great platform to work with subject experts.
"Everything we do is to maintain and improve things for the next generation". The Robinson family are proud custodians of the countryside and achieve profitable production alongside environmental protection. The family recently won the Tye trophy, an award for commercial farms across north England demonstrating environmental management. James highlights "everyone can do something and within a generation you have made a difference".