David Long is a member of the NFU Horticulture and Potatoes Board, farming near Rochester in South East England. The business is primarily focused on horticulture growing pears, strawberries and apricots. The 1500 acres also supports an arable enterprise growing wheat, barley and oilseed rape, as well as a flock of Romney sheep - Kent's native breed. David employs 25 permanent and 70 seasonal workers. The family have farmed here since 1909 and David is the fifth generation.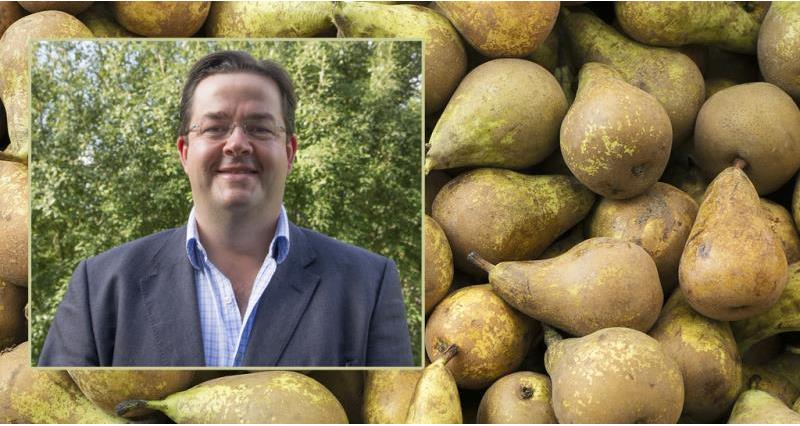 Agri-environment schemes
The farm is in both an ELS and HLS agreement with management practices including over wintered stubble fields to help birds, full year fallow periods to improve soil health and wild bird seed mixes to support wildlife. The grassland and trees on the farm contribute to carbon sequestration. David also notes that "trees provide a great wind break throughout the farm".
Orchards
David highlights the importance of working with stakeholders to further improve farm performance. David has participated in research alongside NIAB EMR, a research centre focusing on horticultural and environmental sciences, to improve efficiency and reduce inputs. David explains "I reached out to the research centre when insecticides were not working in the orchards as I knew something needed to change". This research showed that increasing biodiversity in the orchards through wildflower planting and zero mowing minimised the need for insecticides. As a result of this change in farm management practises, David saw improved production, increased wildlife and reduced input costs. "Our new approach, evidenced through scientific research, is a win-win" explains David.
Figure 1 shows a typical pear orchard on David's farm. The orchard is enclosed by hedges and bordered by biodiverse wildflower strips. The wildflower strips also extend amongst the fruit trees making David's orchards a haven for pollinators and plant species. David's passion for the wildlife shines through in his approach.
"We leave areas rough and don't mow where it isn't needed" said David, also explaining that "this has been a real psychological shift as before I felt pressure for everywhere to be as pristine as the Wimbledon lawn"! David's approach in the orchards extends to the arable headlands and awkward corners of the land. These areas are planted with wildflowers with David seeing great benefits to pollination. In addition, the wildflowers across the farm have been positively received by the residents in the village. David points out that "the village has 100 residents and we employ 100 people at times, therefore doubling the population". It is clear that David is passionate about giving back to the local community and strives to be a responsible neighbour, recognising that his business can cause disruption at times.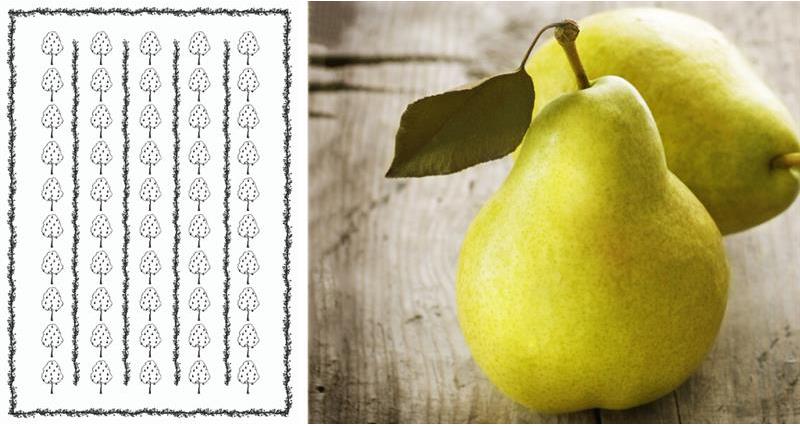 Rotations
The arable land on David's farm has turnips and fodder beat as part of the rotation, with 125 acres of fodder beat grown last year. This works in conjunction with his flock of Romney sheep- "the sheep play a massive role on the farm, putting organic matter back into the soil" David explains. David's children enjoy working with the sheep, showing a keen interest in the flock, spending much of their time outdoors.
David also recognises the merits of working with neighbouring farms, collaborating to use each other's machinery when required. This open minded approach has enabled David to experiment with direct drilling some of the arable land on the farm, improving soil health and structure.
Wetlands for wildlife
David's land borders the Thames Estuary and is a nationally important area for water voles, breeding birds and wintering birds. "My aim is for for the wet grassland to support as much wildlife as possible so as to be an excellent host for birds and bugs" David explains.
DP World created a new port on the opposite side of the Thames Estuary in 2013. This port is now the UK's fastest growing deep-sea container terminal. The creation of the port involved the reclamation of land from the Thames Estuary resulting in the loss of mudflats used by large numbers of wintering wildfowl. David's land provided one of the sites used for a habitat compensation programme. In addition, David runs a newly created 75 ha nature reserve, using his local knowledge and expertise to maximise the benefits for wildlife. David's passion for nature shines through when he explains "I really enjoy making a difference".
Final thoughts
David demonstrates the strengths of integrating farming and the environment, striving to maximise productivity in conjunction with increasing on-farm biodiversity. The horticulture sector is an innovative, forward-thinking sector, pushing to further improve productivity and biodiversity as well as contributing to the industry's goal to reach net zero carbon emissions by 2040. David's farm shows a pioneering approach and it is an approach that David is keen to share.