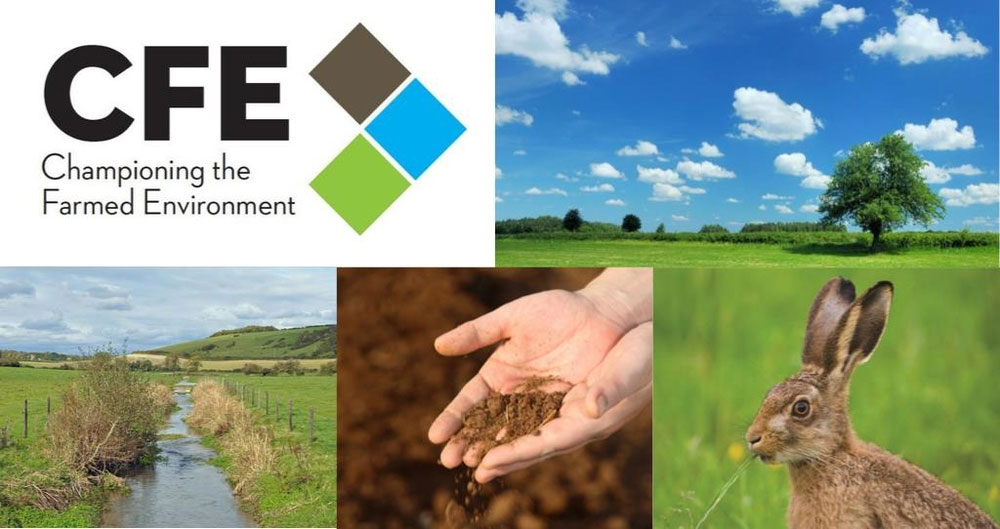 The Championing the Farmed Environment initiative, of which the NFU is a lead partner, will hold an awards ceremony in the Cotswolds on 29 November celebrating the work of the farming community in delivering benefits for air quality, soils, water and wildlife.
If you've incorporated management practices on your land, or you know someone who has, you can nominate by completing a simple entry form, downloadable from the CFEonline website. Nominations must be received by email to Y2ZlQG5mdS5vcmcudWs= by Tuesday 29 October.
You can nominate work in one of four categories:
Air - nominate examples of effective farm management and good farming practices which reduce ammonia emissions and nitrogen loss from the nutrient cycle on farm, offering cost savings on fertiliser as well as protecting air quality.
Soils - nominate examples of soil management on farm promotes the health of the environment alongside the health of the farm business and shows our farmers' commitment to caring for the natural resources on which their businesses depend.
Water - nominate examples of good management of water resources, including responsible use of fertiliser and plant protection products, to support soil health, farm wildlife and the availability of clean water to users further down the chain.
Wildlife - nominate examples of management practices for create and maintaining valuable wildlife habitats.