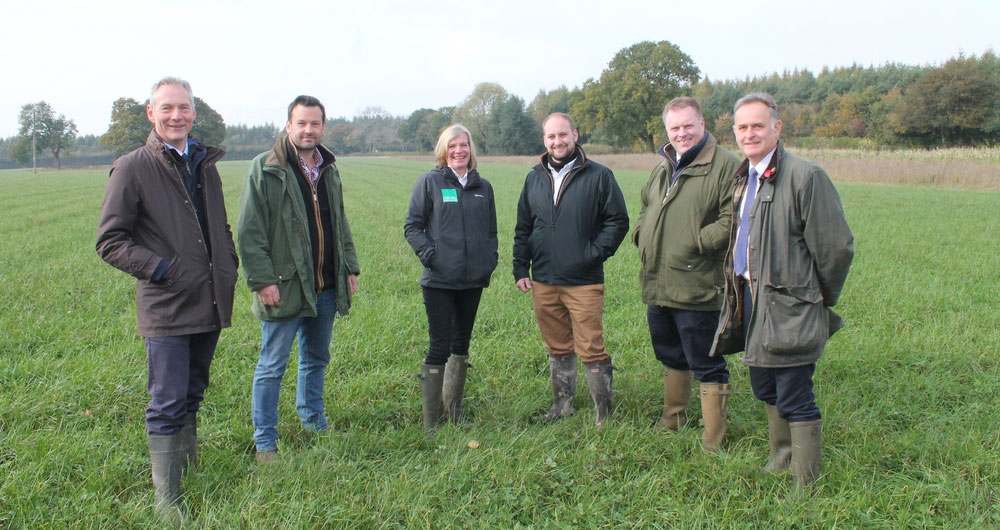 The Chief Executive of Natural England visited NFU members in Oxfordshire to see first-hand how farmers are practically delivering for the environment while running successful food-producing businesses.
Marian Spain was accompanied by Natural England's Head of Agriculture, Geoff Sansome, and the NFU's Director General Terry Jones and Director of Policy Andrew Clark.
The first farm visit was to Mays Farm, where member David Passmore runs a traditional beef and arable farm. The group then met Ed Allen, who manages a large scale arable and pig operation at North Stoke Farm and takes part in a variety of government-run environmental schemes.
NFU director of policy Andrew Clark said: "We know that the Government is set on replacing Countryside Stewardship with a new suite of three distinct schemes in England, so it was great to meet with Marian Spain and Geoff Sansome on farm this week.
"With the assistance of the south east regional office, we visited two excellent farms in the Chilterns, David Passmore at Ipsden and Tom and Nick Allen at Nettlebed. We got a lot out of each visit: for example, how will the new schemes protect the public goods already being provided by mixed farming systems, and how tenants' access to these schemes can be improved.
"All in all this was a great opportunity to discuss the practical side of agri-environment schemes with two key influencers in Natural England."