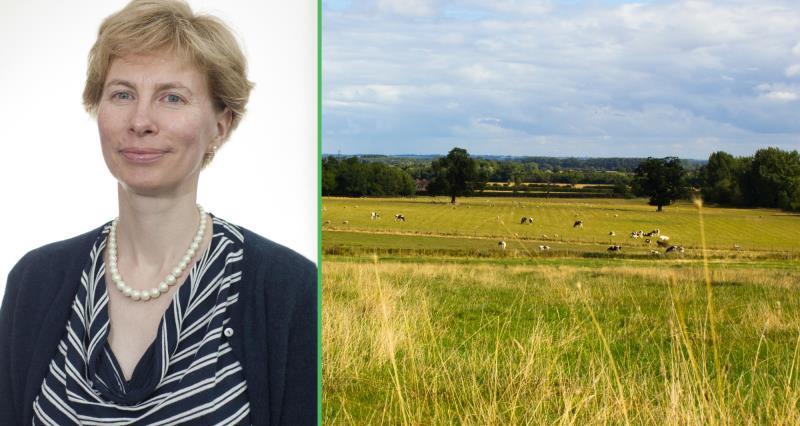 In January, the government published its landmark and ambitious Environment Bill. The NFU welcomes some aspects of the Bill but believes some improvements could be made to ensure that environmental enhancement policies are carefully considered, and that food production and the environment go hand in hand.
On Tuesday (March 10), NFU chief environment adviser Dr Diane Mitchell gave evidence to the Environment Bill Committee which is scrutinising the details of the Environment Bill.
She said: "We think that the ELM scheme will be really important in future, but it has to work hand in hand with food production. The measures that are developed need to consider farmers' views, alongside protecting and enhancing the environment. Those things need to be considered together.
"As I understand it, from a recent document that Defra has published, there will be three tiers to a future scheme—or that is what is proposed. Designing those different tiers will be really important in ensuring that the scheme remains accessible to all farmers and that the payment rates act as an incentive or are encouraging. As I say, they need to be designed alongside food production and they need to work for farmers as well as for the environment."
On concerns about provisions in the Environment Bill to revoke or amend abstraction licences, Dr Mitchell added: "Abstraction licences are important for business security and certainty. Years' worth of investment has gone into some businesses to ensure that people have access to water. That investment has been made in the knowledge that they have permission to abstract. It could create a lot of uncertainty for a number of our members."
Other witnesses giving evidence to the panel of MPs included: Mayor Philip Glanville, Member of the LGA Environment, Economy, Housing and Transport Board, Local Government Association; Alan Law, Deputy Chief Executive, Natural England; Dr Sue Young, Head of Land Use Planning and Ecological Networks, Wildlife Trusts; Judicaelle Hammond, Director of Policy, Country Land and Business Association; Rico Wojtulewicz, Head of Housing and Planning Policy, House Builders Association (HBA), National Federation of Builders; Ruth Chambers, Senior Parliamentary Affairs Associate, Greener UK; Rebecca Newsom, Head of Politics, Greenpeace; Ali Plummer, Senior Policy Officer, RSPB.