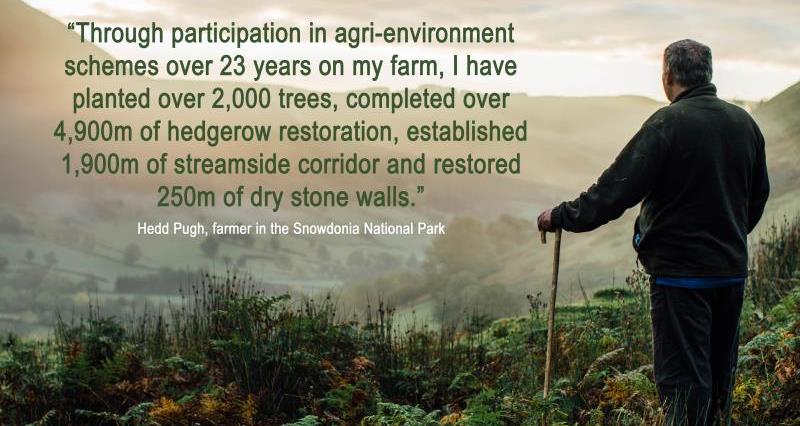 Hedd Pugh is Chair of the NFU Cymru Rural Affairs Board and member of the NFU Environment Forum. He farms 800 ha with his two sons - this includes approximately 610 ha of mountains in the Snowdonia National Park including Aran Fawddwy which rises above 2900 ft.
Hedd runs a flock of 1600 ewes which are predominantly Welsh Mountain together with a herd of 40 suckler cows. Hedd has participated in agri-environment schemes for 25 years now and during that time has planted over 2000 trees of native species; completed over 7,000 m of hedgerow restoration; established 1900m of streamside corridors; 250 m restoration of dry-stone walls; 15 ha stock excluded woodland; with 560 ha enclosed mountain under active management for habitat improvement.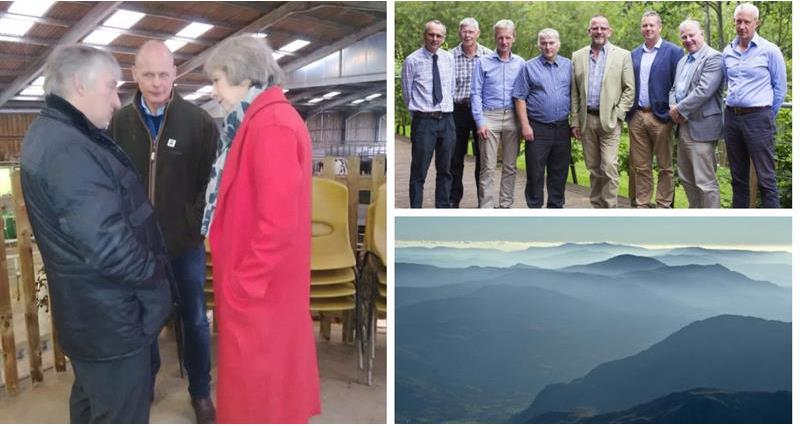 He is a keen participant in agri-environment schemes and said: "We farm in a stunning location. The Welsh landscape that we see and enjoy today – and which supports a diverse range of habitats and species – has been created, shaped and is maintained by farming activity over hundreds of years.
It is very much a managed landscape and we recognise as farmers the wide range of public goods we provide, this not only includes high quality food but also wider benefits for biodiversity, carbon storage, clean water and energy generation.