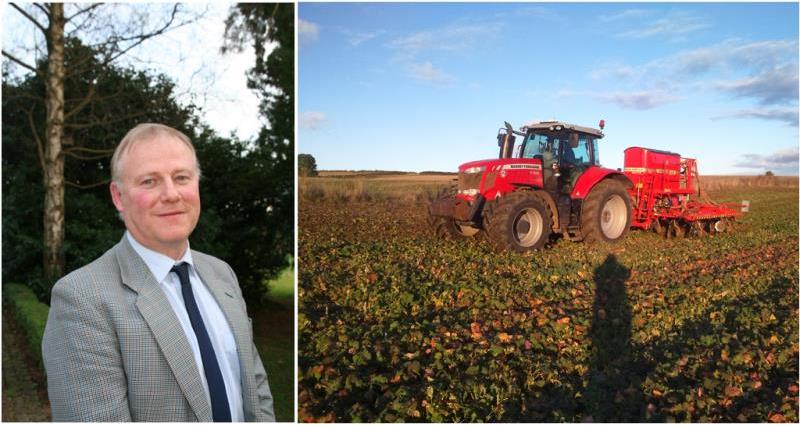 Phil Jarvis is the East Midlands representative for the NFU Environment Forum, vice chairman of the NFU Combinable Crops board and the farm manager at the Allerton Project farm in Leicestershire.
The Loddington-based research farm is 333 hectares growing winter wheat, winter oilseed rape, winter/spring oats and winter/spring beans. The farm has 30 hectares of permanent grassland and 20 hectares of woodland and numerous stream and ponds within its boundaries.
Phil has worked at the Allerton Project since 1992, and has a Masters degree in Sustainable Agricultural Management from Harper Adams University. The farm is run commercially, but hosts a wide range of scientific studies on issues as diverse as game and wildlife ecology, soil and water management and catchment sensitive farming, on behalf of many research and educational organisations. The Project is administered by the Game and Wildlife Conservation Trust (GWCT).
Thirty hectares of the farm's permanent grassland is grazed by a flock of Mule sheep. A joint venture agreement with a neighbouring farm, which enables the fixed costs to be spread over a wider acreage. Both farms have adopted minimum tillage methods for soil conservation.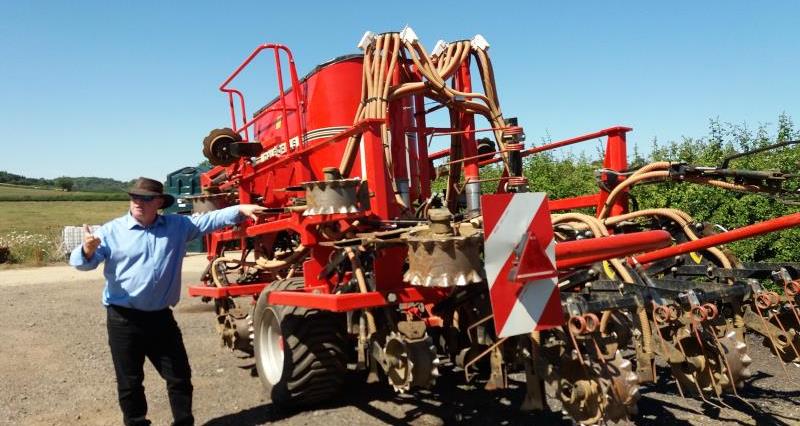 Soil management is important to farming operations at Loddington and Phil's aim is to make the soils more resilient. Practices adopted on the farm include widening rotations, introducing cover crops, and making the transition towards direct drilling, which allows soils to remain undisturbed by leaving crop residues on the surface from harvest until sowing.
Water friendly farming measures have also being introduced. These include interceptor wetlands receiving water from surface runoff and field drains, streamside fencing and installation of alternative livestock drinking sites. There are many grass buffer strips already in place. Nutrient mapping and nutrient management planning have also been adopted.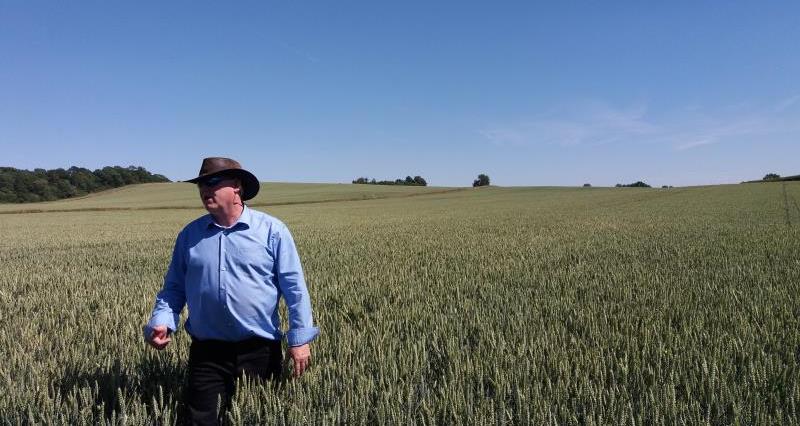 Game management practised on the farm has been shown to have beneficial effects on other wildlife through habitat management, predator control and supplementary feeding in winter and the abundance of many bird species has increased in recent years. In addition, habitats have been created in the non-cropped areas to benefit a range of terrestrial wildlife.
All in all, some 10% of the land at Loddington is out of production and in environmental enhancement to achieve benefits to water, pollinators, plants and other wildlife.
Phil said: "Landscape management is about a 'balance' and ' a partnership', if we stray too far from this middle ground we end up with polarised viewpoints and numerous conflicts and discussion. All sides have to recognise the importance of the need to deliver economic and environmental benefits."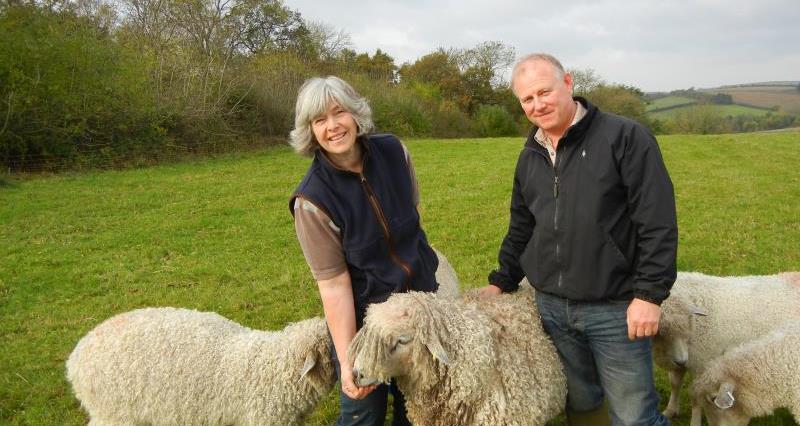 Phil and his wife Ruth keep a small flock of rare-breed Leicester Longwool sheep at Loddington, providing high quality, long-staple wool much sought after by spinners and knitters. More information can be found here: www.loddingtonlongwools.com
Read more about all the NFU Environment Forum and their meetings here