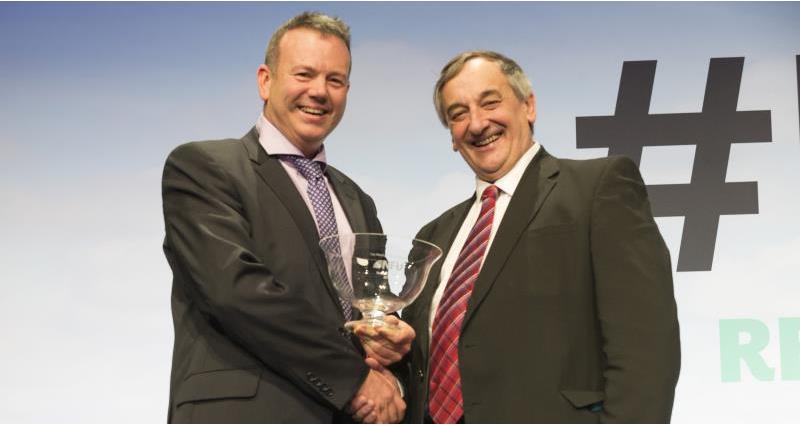 Richard Bramley is an arable farmer from near York, farming 500 acres of combinable and root crops.
In 2013, Richard was the winner of the RSPB Nature of Farming Award (Northern), in 2014 the recipient of the Tye Trophy for excellence in farming, conservation and the environment, and more recently in 2018, Richard was the first ever recipient of the Meurig Raymond Award for his dedication and commitment to the NFU and to the farming industry.
Richard invests in his own professional development and is a member of Institute of Agricultural Management, Chartered Environmentalist (CEnv) and Yorkshire Agricultural societies Farm-Scientist network; actively involved with university research and education.
Alongside his arable operations, Richard is involved in a diverse range of environmental work on his farm, virtually all of which he has provided on a voluntary basis.
All watercourses are protected with 7m diverse margins, which include approximately 3ha with flowering plants. In addition, he has 1ha of pollen and nectar mix to provide food for bees, butterflies and other insects and supplementary feeds the wild birds over the winter in addition to the food source provided by his cover crops.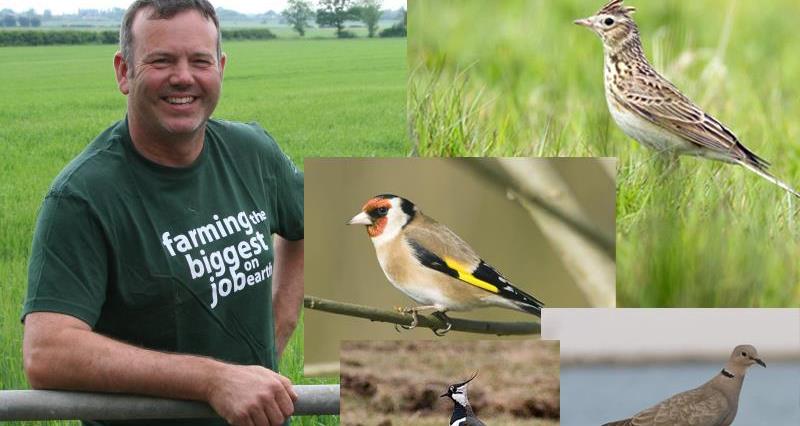 He has approximately 8ha of grassland, which is mainly riverbanks and field corners, with no nutrient inputs, providing encouraging a diversity of plant species. Roughly 12,000 of mixed hedgerow species types have been planted on Richard's farm and 2,000 mixed trees.
A number of bird and bat boxes have been put in place around the farm, and in the past he has installed vole pontoons, kingfisher fishing stakes and a grass snake nest.
Since 2007, Richard has used 'cover cropping' on the farm, which is temporary crop and is used to preserve nutrients and protect soils at key times in the farming calendar, now covering over 50ha on one 200 ha farm. In addition, Richard grows between 7 and 8 different crop types which adds to the diversity on his farm.
Solar power generated on the farm provides 100% of electricity for Richard's farmhouse, office and three holiday barns. All heating is provided by biomass generated on the farm.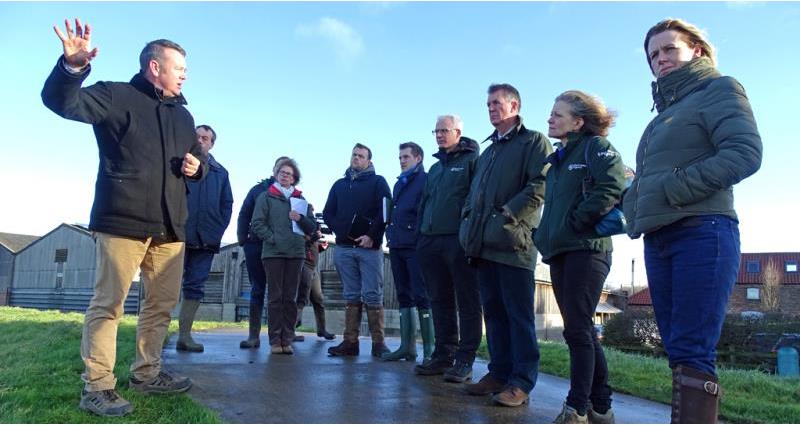 Public engagement and engagement is important to Richard and he hosts visits for fellow farmers, MPs and other organisations with an interest in the countryside.
Richard said: "As land managers, farmers are central to making it possible to deliver good safe quality food and a practical level of biodiversity in a sustainable fashion.
"Yet the practicalities of being able to deliver this demand, in a very populated country and a hunger for cheap food, are far too often ignored.
"For British agriculture to face the challenges of the future, we need to do more to strengthen relationships and build confidence in the supply chain."
Richard is the Environment Forum's nominated lead on flooding. In December 2015, flooding cost Richard £20,000 and his land was under water for 3 weeks. He was one of 30 farmers in the area that were affected. The video below outlines the impact of the event on his business.