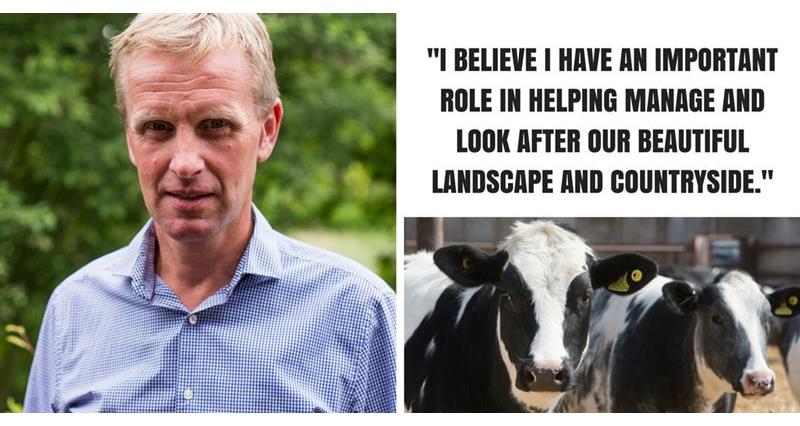 Robert Brunt and his family are dairy, beef and sheep farmers from Macclesfield, Cheshire in the Peak District National Park. The majority of the farmland is in an upland area.
In this traditional upland landscape, over the past 20 years, Robert's family have repaired some traditional farm buildings and rebuilt over 1000 m of dry stone walling. More recently help from a boundary grant scheme has enabled this restoration work.
Hedgerow management over the past few years has seen around 400 m of hedge laying and restoration to provide habitats and food sources for wildlife.
Over 90% of the farm is classified as permanent pasture, with considerable areas of low nutrient input and zero input grassland, to encourage a diversity of plant species types, and corners of fields are left un-mowed to help encourage wildlife.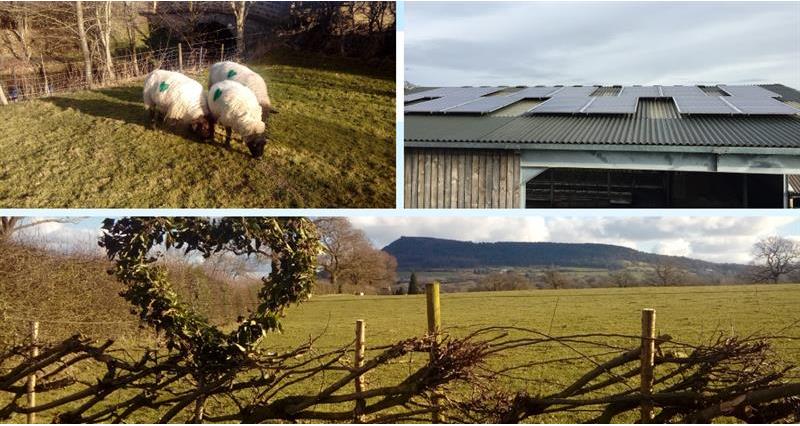 Pictures above taken for 'show the love' campaign against climate change at Robert's Farm
Good and efficient use of resources is also an important part of day-to-day consideration on Robert's family farm. Significant investments have been made over the years, including in covering the slurry stores and a large open yard, which have helped reduce emissions such as methane and ammonia but also removed the need to build another slurry store.
Through making better use of the manure and slurry generated on the farm, Robert has halved the amount of artificial fertiliser used on the land to produce silage. It has also allowed Robert to increase the area of grazed land which receives no artificial fertiliser at all.
In addition, water in a plate cooler is used to pre-cool milk from parlour, so saving electricity. This same water is then reused for washing down the parlour or for drinking water for the cattle. The heat recovered from a fridge is used to heat water used for washing and calf feeding, again saving Robert electricity. The farm also produces 10% of its own electricity generated from solar power.
Robert said: "Farming has shaped our iconic upland landscapes and created one of the most important managed environments in the country. This landscape brings millions of people to the countryside every year, supporting local jobs in tourism and other local businesses.
"I believe I have an important role in helping manage and look after our beautiful landscape and countryside.
"Over the years, we have invested to improve productivity on the farm but also invested to increase efficiency in our use of nutrients, such as nitrogen. In a bid to do this, we have recently purchased equipment such as a trailing shoe spreader with the help of a grant scheme. This has reduced our environmental impact and footprint."