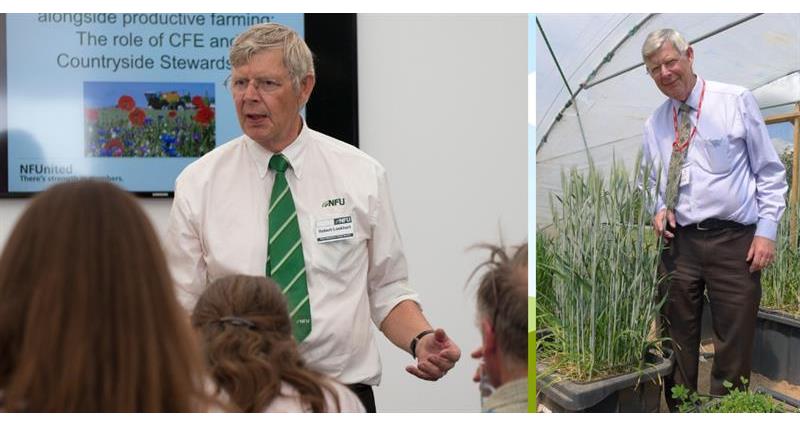 Robert Lockhart farms at Drayton Bassett, near Tamworth, Staffordshire. He currently farms 110 hectares, growing cereals including milling wheat, oil seed rape and malting barley and he takes on additional land to grow potatoes.
Robert's farm has been managed under an agri-environment scheme agreement for some 14 years, with a number of environmental features including the field margins and an area of recreated wetland.
Most of the farm is either managed under an Entry Level Stewardship (ELS) scheme, or a Higher Level Stewardship (HLS) scheme, with the exception of one field which is on the designated route for the HS2 line.
The line has not been constructed yet, but 3 ha of land have been taken into temporary possession for environmental mitigation. HS2 have completed various environmental work on the area and Robert is supposed to be compensated for crop loss.
Environmental actions under the Campaign for the Farmed Environment (CFE) are also practised on Robert's farm, such as leaving areas of land uncultivated next to the ponds and field corners, to provide habitat for wildlife.
With a watercourse next to every field on the farm, Robert has 6-8 m field margins acting as buffers, and the farm has 6 natural ponds and 2 partially dry marl pits, providing habitat for wildlife.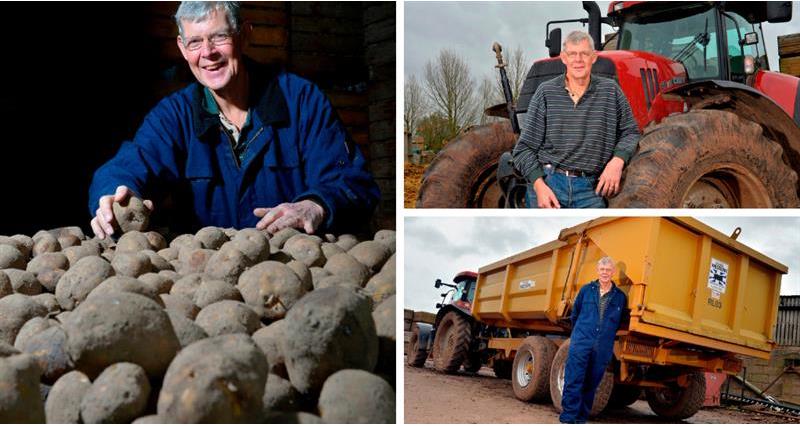 Robert has invested in restoring hedging around the farm and undertaken some tree planting.
An area of the farm that was once a temporary radar station and accommodation huts during the Second World War is now an open space of 70 acres, attracting lapwings and skylarks.
Nectar and pollen mixes and wild flower mixes on the farm provide food for birds, bees, butterflies and other insects.
Some 15 years ago, Robert installed a 38,000 cubic meter reservoir. This has just under 2 ha of open water, attracting birds and other wildlife and is winter filled, when water is most available.
"My ambition to increase growth in agricultural production, alongside protecting and enhancing the environment does not mean that should be at a cost to the environment", said Robert.
"I recognise that protecting the natural environment is important to my productive potential."