Join us for our next NFU Live event where we will explore the topic of Net Zero.
This virtual event is aimed at all members - from those at the start of their journey, to those championing net zero. Here are the speakers who will be joining us across three sessions.
Jump to: Session 1 | Session 2 | Session 3
Session 1 - The COP26 countdown: the UK and farming outlook
Andrew Griffith MP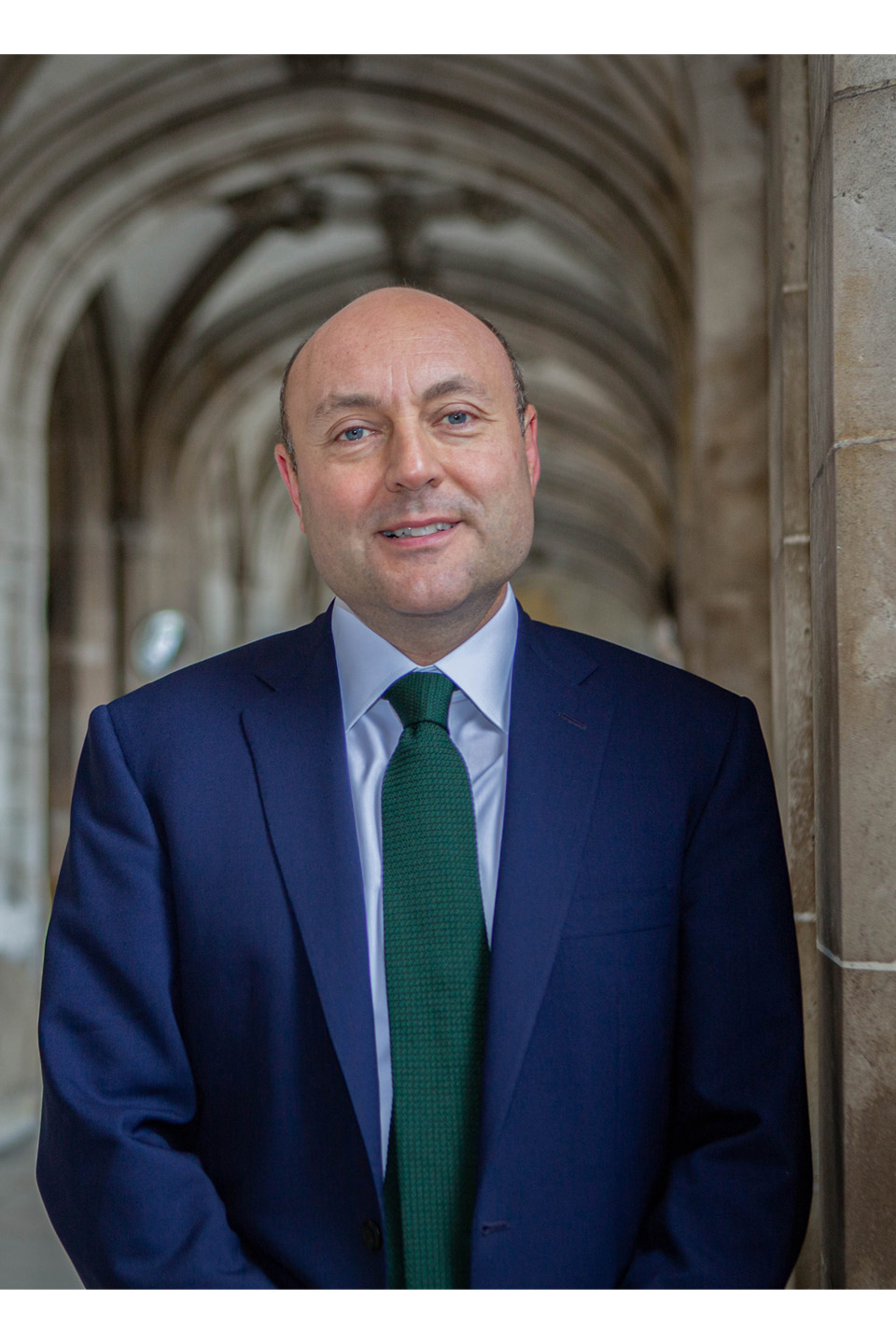 Andrew Griffith served as the Prime Minister's Chief Business Adviser between July and December 2019. He was elected the Member of Parliament (MP) for Arundel and South Downs at the 2019 general election and is a member of the House of Commons Science & Technology Select Committee, excusing himself from BEIS related matters.
Mr Griffith served on Sky Group plc's Board of Directors from 2008-19 as Chief Operating Officer and previously Chief Financial Officer. Throughout his tenure at Sky, the company was a leader in taking action on climate and the environment attaining carbon neutral status back in 2006.
He is also a former Senior Independent Non-Executive Director of Just Eat plc. Andrew Griffith studied Law at Nottingham University and is a qualified chartered accountant.
Dr Theo De Jager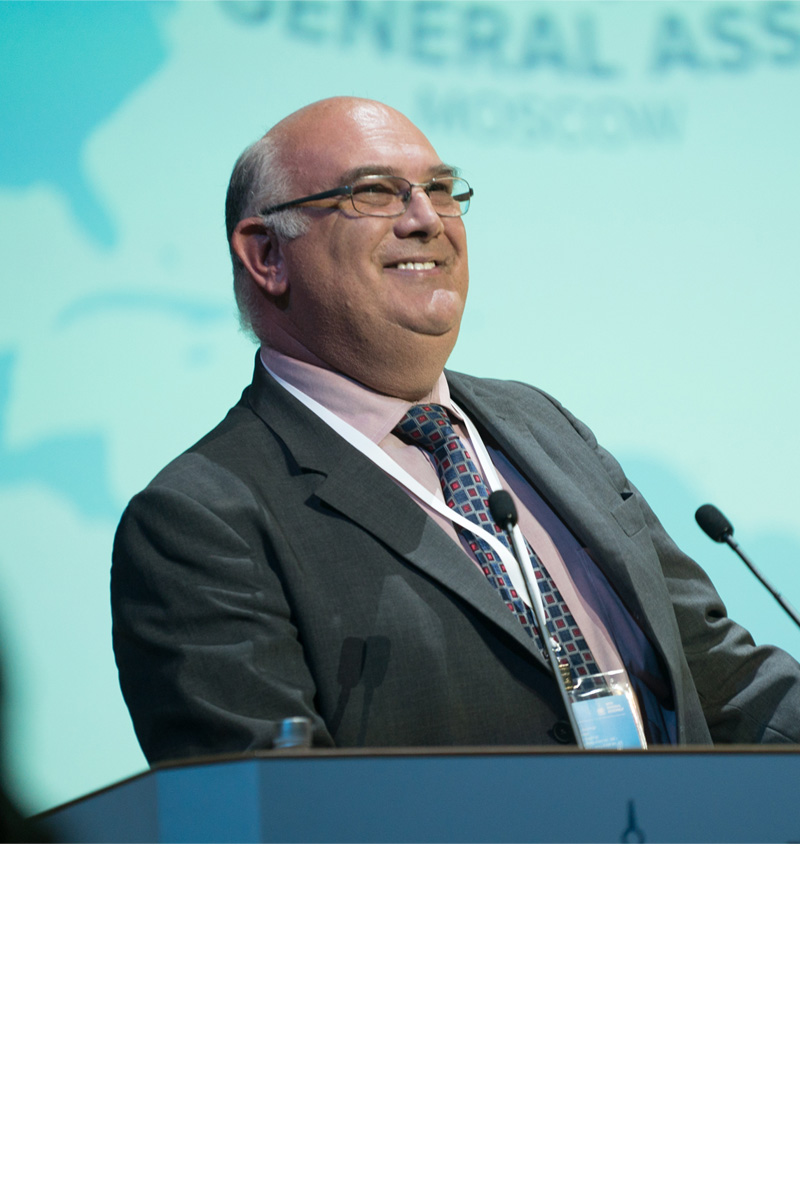 Dr. De Jager is president of the World Farmers' Organisation and
former president of the Southern African Confederation of
Agricultural Unions (SACAU, 2013-2018) and of the Pan African
Farmers Union (PAFO, 2014-2017).
He is also chairman of the board of Agri All Africa, a board member of FANRPAN and serves on the board of Agri Limpopo, where he is responsible for land reform, transformation, farmer development and Africa
Liaison since 2004.
He has farmed in South Africa since 1997 (in the South African
Lowveld region) with timber and subtropical fruits (avocados,
mangoes and macadamia nuts) and also keeps goats.
Stuart Roberts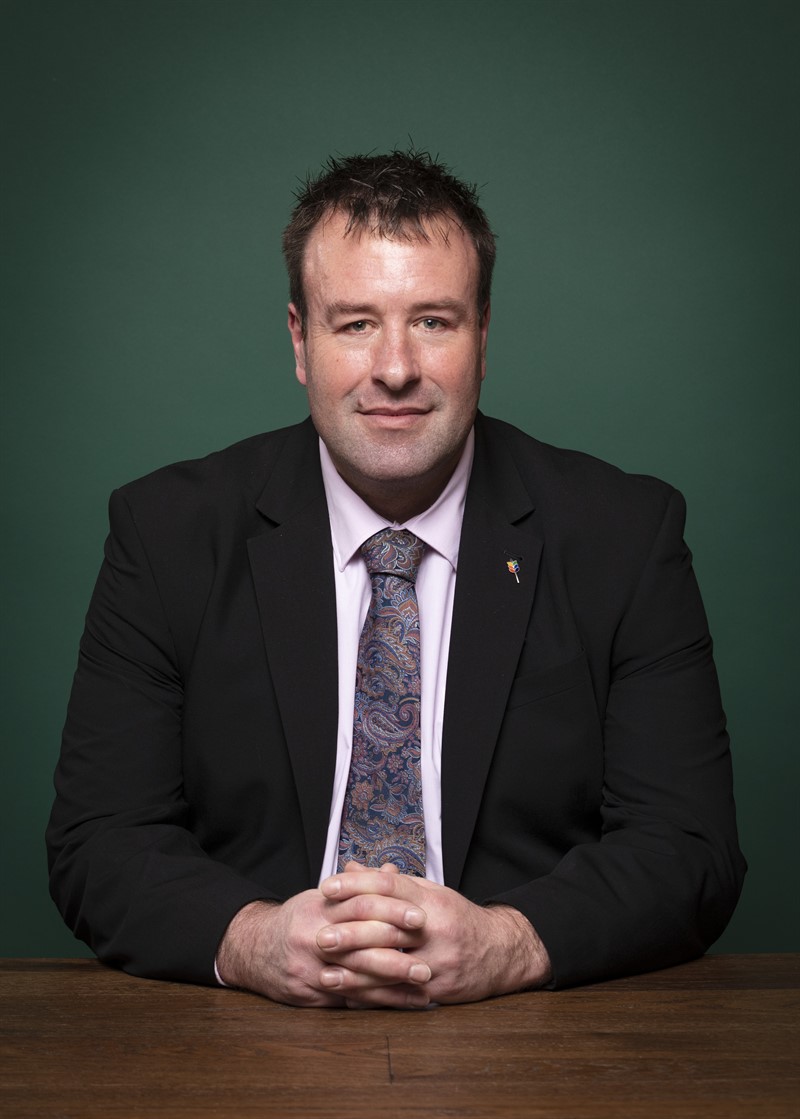 NFU Deputy President Stuart Roberts farms 400 hectares in Hertfordshire and Kent in partnership with his wife Emma and father Howard. A third generation arable and livestock farmer at Hammonds End Farm, Harpenden Stuart has also worked for Defra and the Food Standards Agency and held senior management roles within the meat supply chain.
The farm incorporates around 300 hectares of combinable crops supplying grain to more than 50 artisan mills and bakers throughout the UK. The remaining land is predominately permanent pasture and a small amount of woodland. The farm includes two cattle herds, a commercial Simmental / Hereford herd producing 14 month old store cattle and a small but growing pedigree herd of Hereford cattle. The business also includes a small flock of laying hens.
Stuart was elected to the post of NFU Deputy President after serving two years as Vice President. He previously chaired the NFU Hertfordshire branch and served on both the East Anglian livestock and combinable crops board. Stuart has previously served on the boards of Red Tractor and the Agriculture and Horticulture Development Board.
Prior to returning to the family farm Stuart had a career in the civil service with the Food Standards Agency and Defra and has held a number of positions within the red meat supply chain with both the British Meat Processors Association and the ABP Food Group.
Stuart has a daughter and three sons and enjoys cycling and running (slowly).
Kevin Pearce (moderator)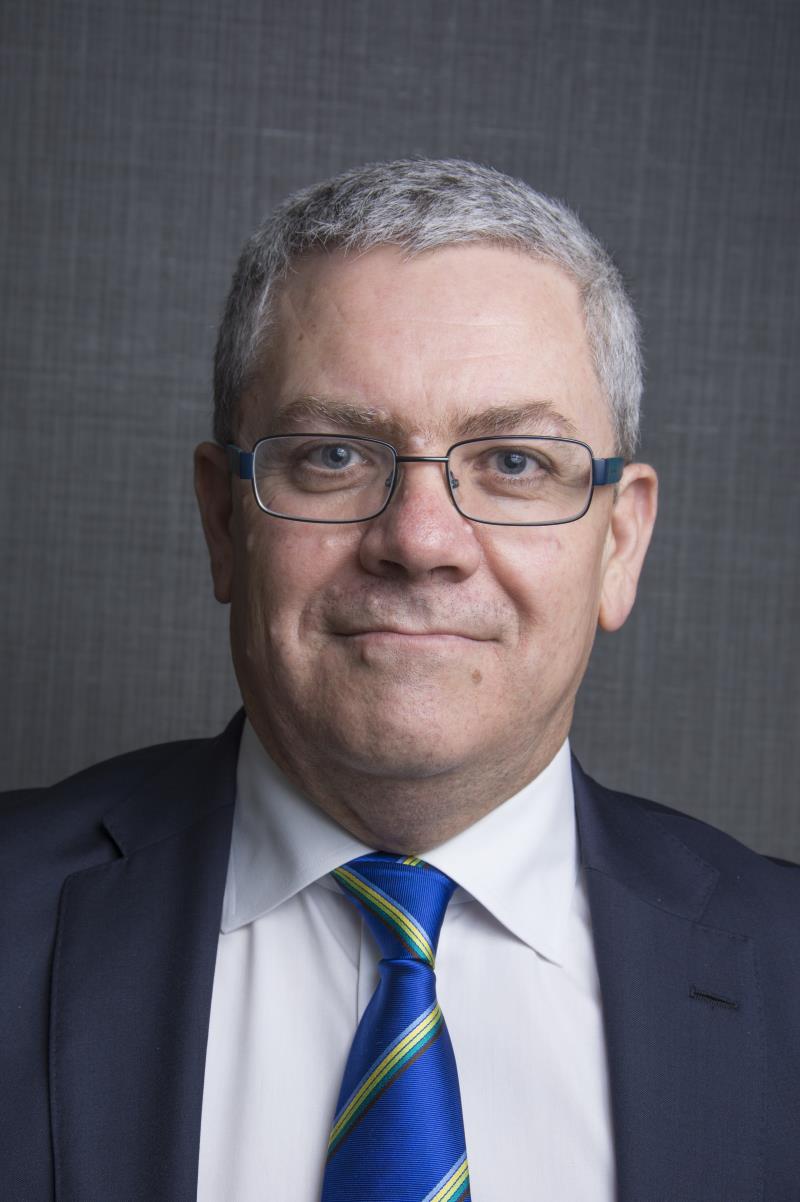 Kevin has been the NFU's Director of Membership and Regions since February 2011 and was brought up on a small farm in Glamorgan, South Wales. He joined the NFU in December 1985 as a Group Secretary in Glamorgan. In 1992 he moved to the NFU's North East Region and covered the posts of Field Manager and then Senior Policy Adviser.
Kevin moved to the NFU's Headquarters in London in June 1998 as NFU Beef and Sheep Adviser and then Beef, Sheep and LFA's Adviser. In the changes that followed the NFU's review in 2004, he was appointed Chief Livestock Adviser. In May 2005 he took on a new position of Head of Food Chain and Farm Policy and in October 2006 he was appointed Head of Food and Farming.
Session 2 - Championing net zero on farm: members in action
Mark Chandler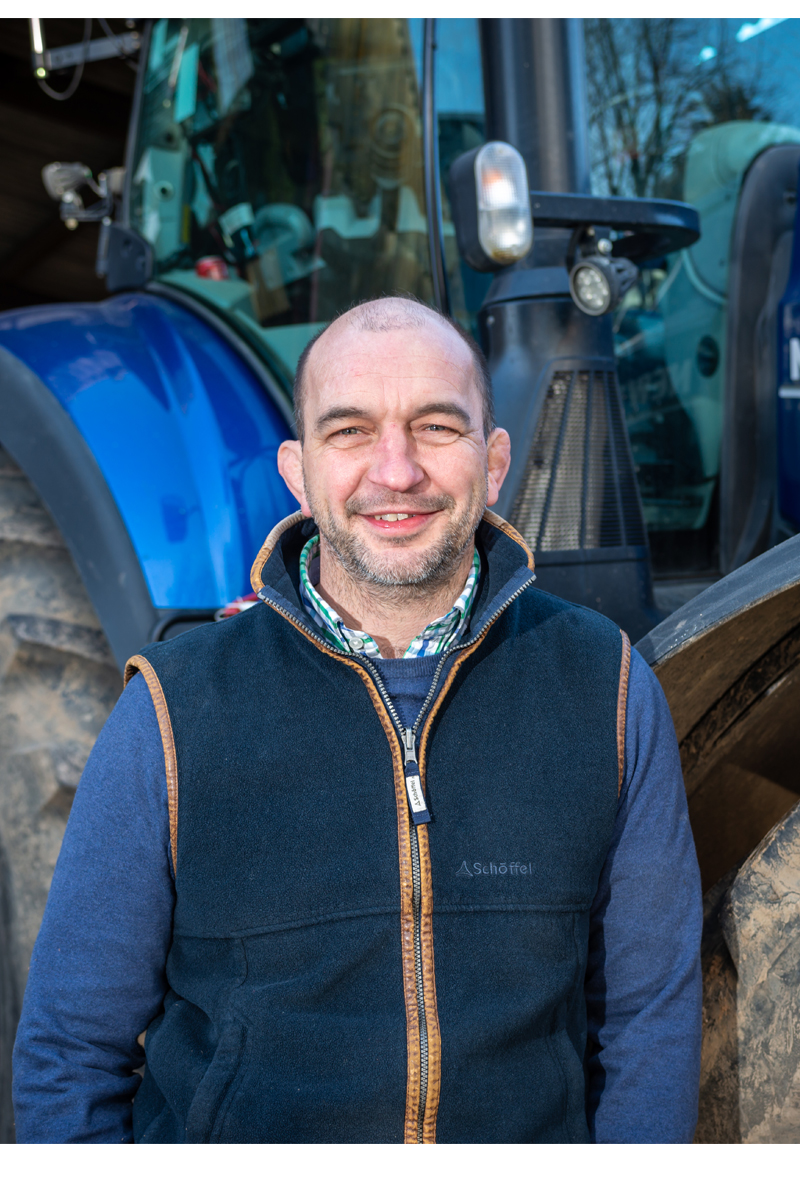 Mark farms in partnership with his father Richard on the family's tenanted farm in Petworth, West Sussex. The business is focussed on the sustainable production of combinable crops and the area managed is split between the family farm and various contract farming agreements with neighbours.
Mark trained as BASIS and FACTS qualified agronomist before returning home in 2002 and is currently the NFU's West Sussex Chairman.
The farm has been on a journey of reduced tillage and improved soil management and is currently focused on utilising Mid-Tier Stewardship to prepare for ELMS.
The business became an AHDB Monitor Farm in 2018 and has focussed on soil health, reducing fixed costs and adopting the principles of IPM. The farm established in-field flowering strips as part of the ASSIST project to investigate encouraging beneficials to reduce reliance on insecticides. This project has been expanded across the whole farm alongside a five-year soil health project supported by Southern Water.
The focus on soil health and productivity answered many of the questions raised about reducing carbon emissions and has led to a greater focus on achieving Net Zero which will be the basis of the Petworth Monitor Farm project over the next twelve months.

Richard Bramley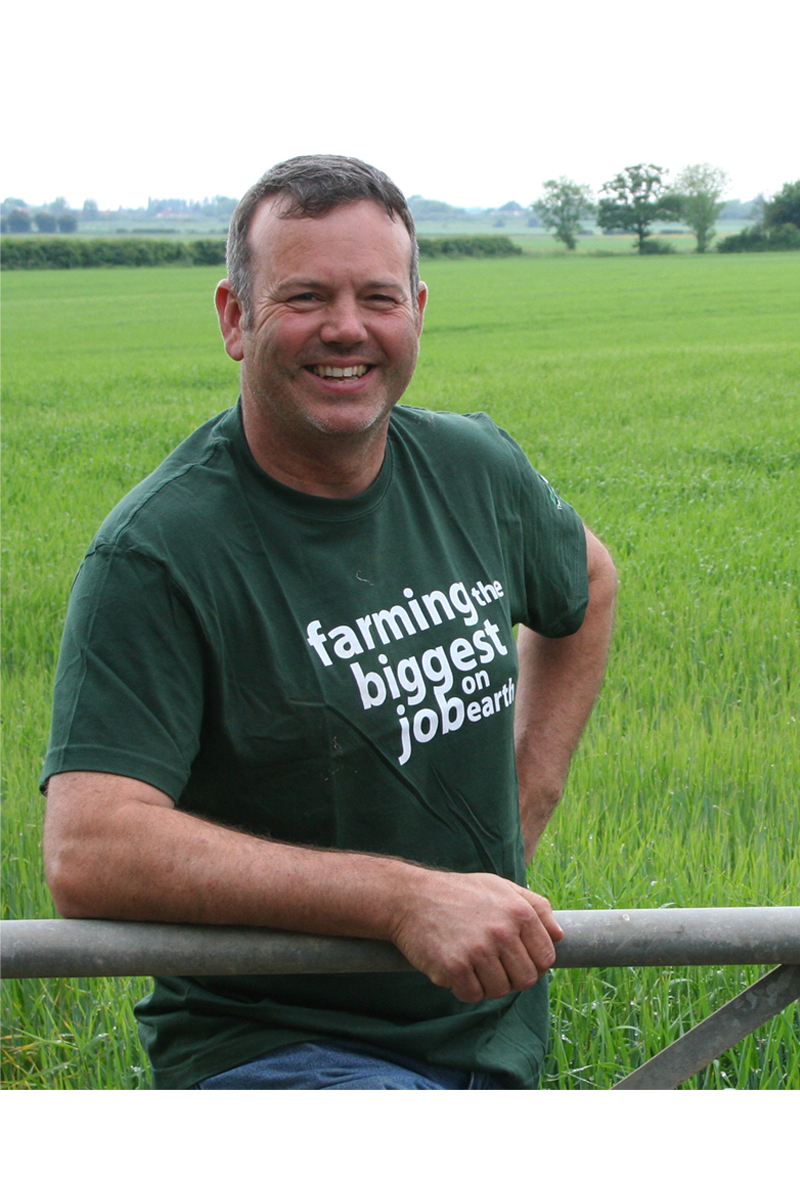 Richard is an arable farmer from near York, farming 500 acres of combinable and root crops and Chair of the NFU Environment Forum.
In 2013, Richard was the winner of the RSPB Nature of Farming Award (Northern). He invests in his own professional development and is a member of Institute of Agricultural Management and a Chartered Environmentalist (CEnv).
Richard is also actively involved with university research and education.
Alongside his arable operations, Richard is involved in a diverse range of environmental work on his farm, virtually all of which he has provided on a voluntary basis.

Sarah Bolton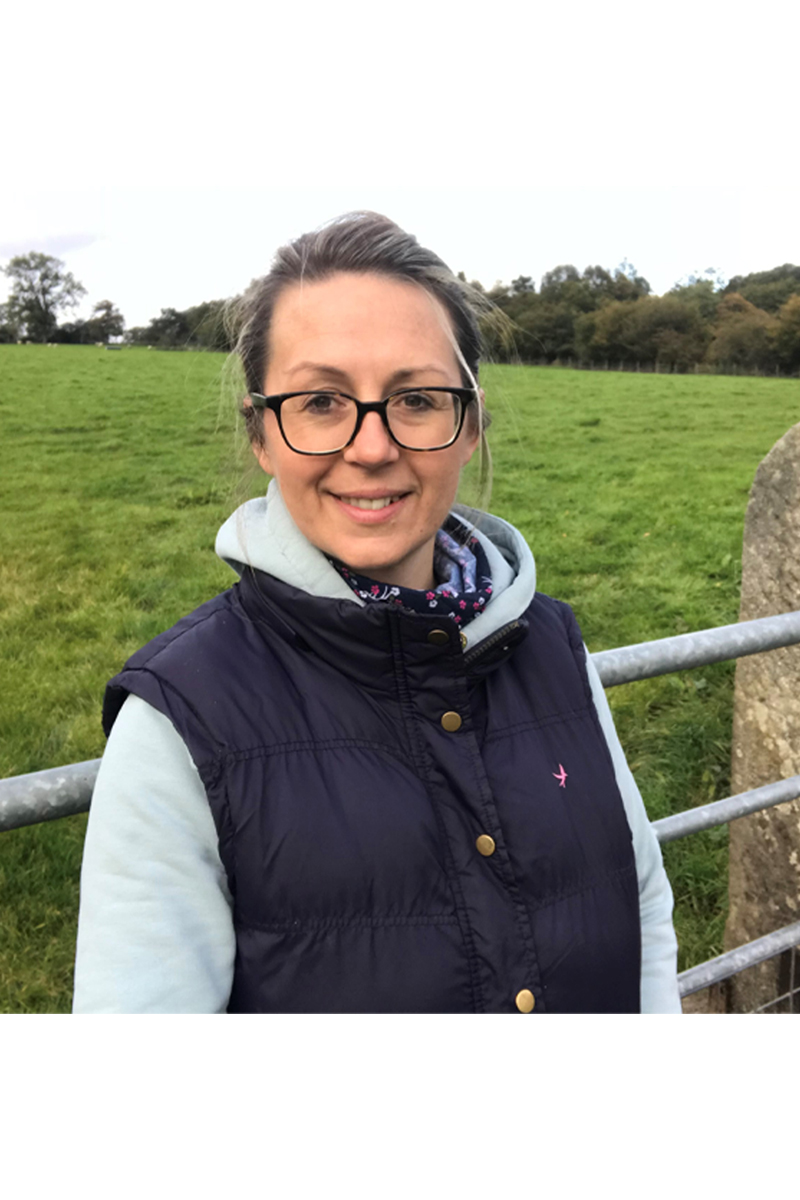 Sarah helps run a tenanted family farm in the Forest of Bowland AONB in Lancashire. The lowland grassland farm runs 500 commercial breeding ewes and dairy heifers are taken on for wintering. A former dairy farm, that retained its milk round, now supplies locally sourced dairy products to customers in surrounding villages. Sarah and her partner succeeded the farm tenancy in 2018.
Since then they have become LEAF certified for Lamb and have recently started Carbon auditing. The farm is utilising Mid-Tier and Higher Tier Countryside Stewardship to restore hedgerows and Ancient Semi Natural Woodland. She recently took part in the NFU Test and Trial for ELMs looking at a Net Zero focussed Land Management Plan.
She has been a Lancashire NFU Farming Ambassador since 2019 and is a Trustee of Clitheroe YFC.
Abi Reader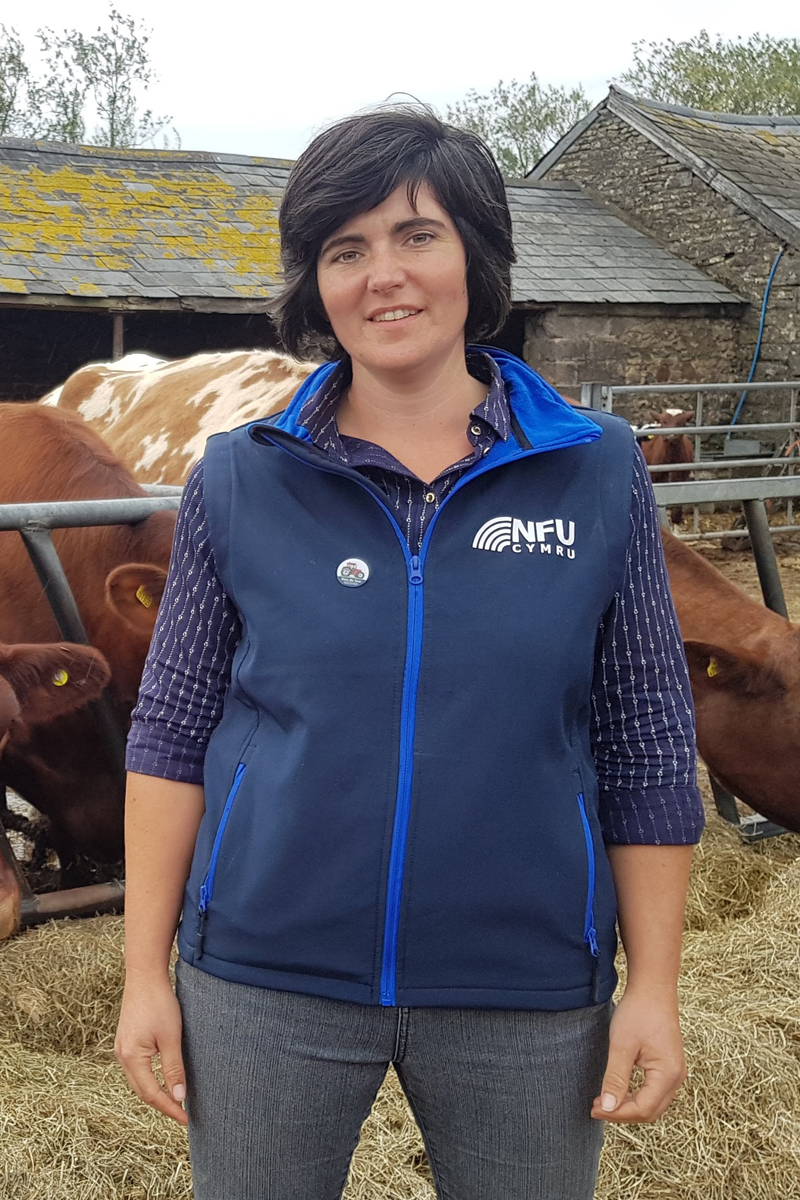 Abi is a partner in a 220ha mixed family farm in South Wales; her main job is managing the 200-cow dairy herd.
Within the NFU Abi is former appointee of National Dairy Board and currently Chair of the NFU Cymru Milk Board.
Abi is also Chair of Cattle Health Certification Standards (CHeCS) and founder of CowsOnTour.
Session 3 - Next steps for net zero: the policy and the partners
Andrew Clark
Andrew has been the NFU's Director of Policy since July 2014.
He manages the NFU's policy development teams which span key commodity, food chain, animal health and cross-cutting policy and professional service teams.
Andrew joined the NFU in January 1993 from Hertfordshire County Council and has filled a variety of roles including Chief Environment Adviser and, prior to his current role, Head of Policy Services.
Andrew grew up on a hop and fruit farm in Worcestershire and has a PhD in Environment Science from the University of East Anglia, and is a Chartered Landscape Architect.
Mike Thompson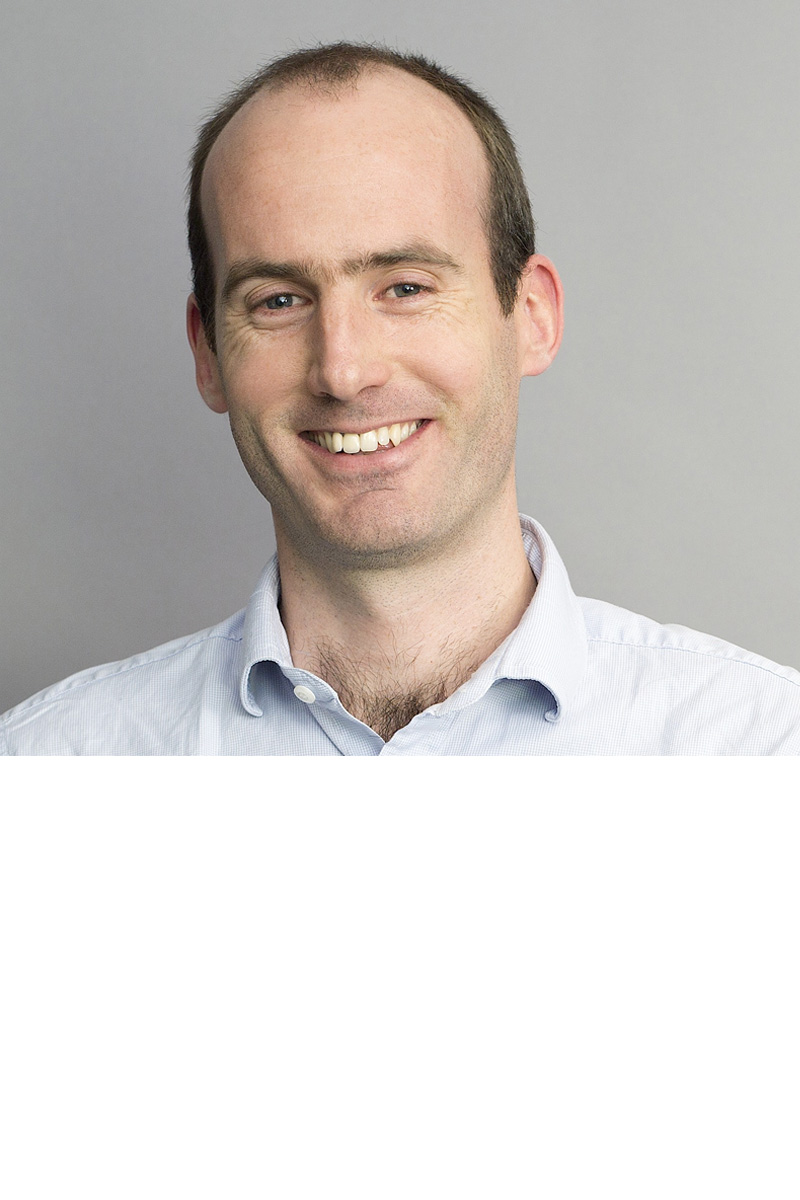 Mike Thompson is Chief Economist at the Committee on Climate Change, the UK's independent statutory advisor on climate change.
The CCC provides evidence-based advice on the UK's climate targets, plans and progress in delivering them. Mike directs the CCC's analysis, focusing on reducing UK greenhouse gas emissions as well as work on preparing for the impacts of climate change.
He led the CCC's ground-breaking 2019 report that recommended a 2050 Net Zero target for the UK – requiring a 100% reduction in greenhouse gas emissions as a necessary, feasible and cost-effective contribution to stopping global warming.
Mike has been part of the CCC's senior team since its creation in 2007.
Ian Burrow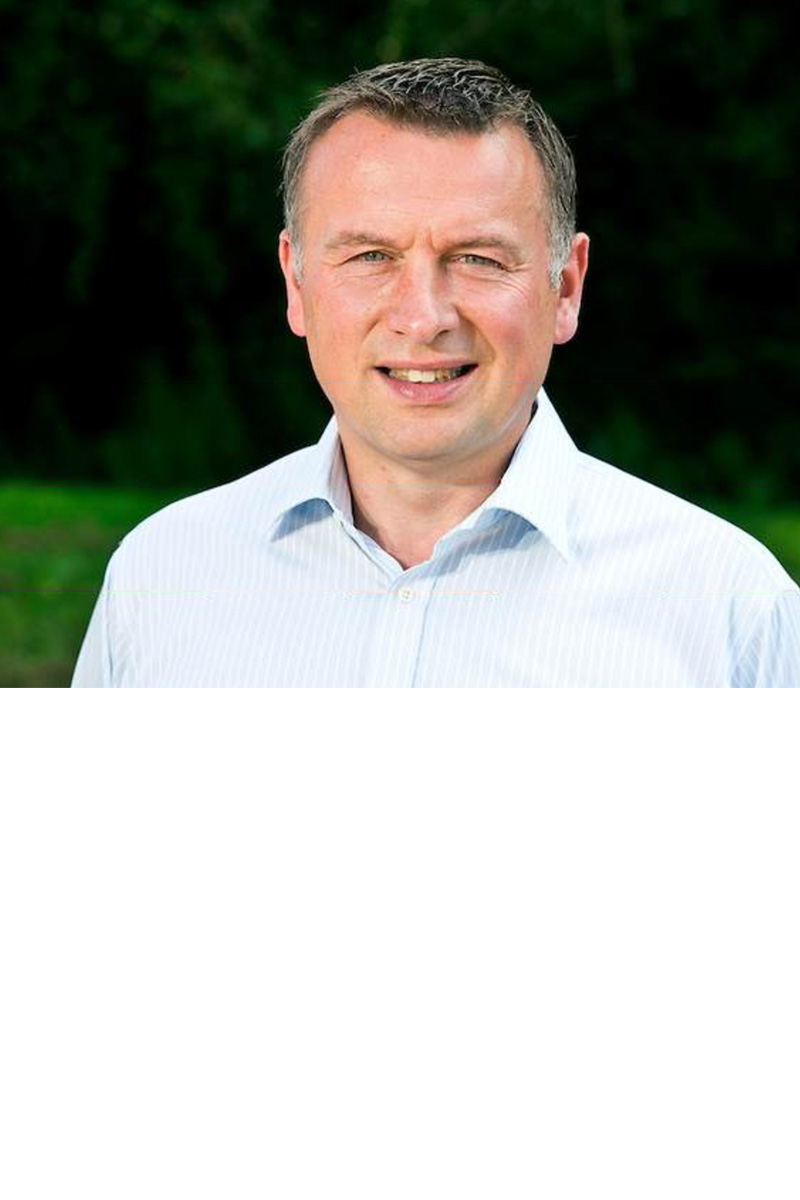 Ian is the Head of Agriculture and Renewable Energy at NatWest/Royal Bank of Scotland/Ulster Bank.
Ian has over 37 years' experience at NatWest, with 12 years as Head of Agriculture and Renewable Energy. In 2014, during a break from the bank, Ian established a successful renewable energy company within a large, corporate agricultural business. Ian has since developed the bank's renewable energy strategy & team – now boasting over 400 independently accredited Relationship Managers. As an expert in his field, Ian is responsible for the strategy and policy of Agriculture, Rural, Landed Estates & Renewable Energy within the bank. He has previously been a leading member on a number of professional boards in the sector, including RenewableUK's Onshore Wind Board, as well as supporting the National Farmers Union and BBA Energy Services.
Most recently, Ian is focused on developing the bank's climate change and suitability strategy within the Agriculture and Rural sectors, liaising with UK Finance and the Government on ensuring the farming community can transition to a low carbon economy.
Sophie Throup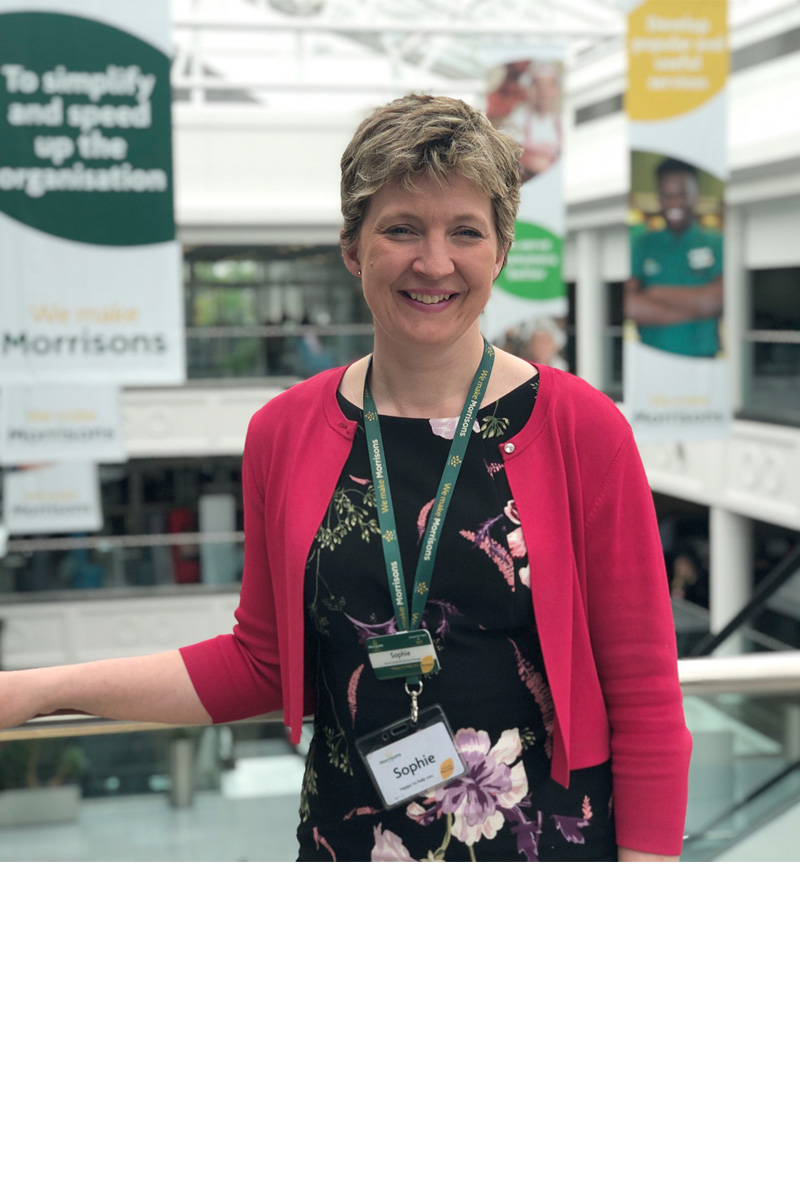 Sophie is Head of Agriculture, Fisheries and Sustainable Sourcing for Wm Morrison plc and has been with Morrisons since November 2017.
Sophie started her career on the graduate programme with ASDA, moving into Corporate Affairs and looking after farming, product and store themes after a year in store as a produce manager. She had a period of time at home on the family dairy and egg farm when her children were born, before joining Bishopton Veterinary Group in 2009 as their marketing manager.
Whilst there, she set up the FarmSkills training programme with XLVets and working with veterinary colleagues developed and managed RAFT Solutions Ltd, delivering vet and farmer generated livestock research and training projects for the private and public sectors and running a significant number of Innovate UK projects. Sophie also helped set up the government funded agri-tech centre, CIEL (Centre of Innovation Excellence in Livestock), for whom she is still a non-executive director. Through Morrisons, Sophie has been the BRC representative for the Red Tractor Poultry Board and is now a Main Board non-executive director for Associated Food Standards (Red Tractor).
She is also part of the steering committee for the IGD generated FIIA (Food Industry Initiative for Antimicrobials).
Tom Morton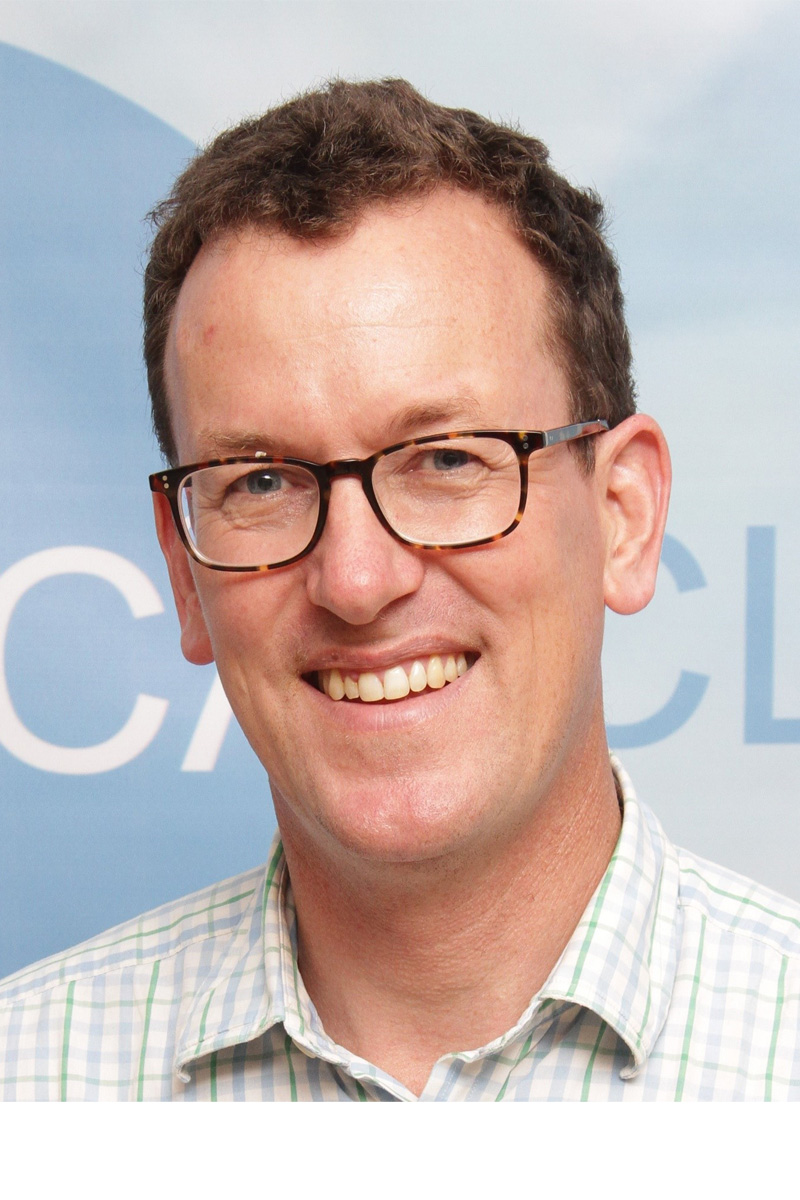 Based in Nairobi, Kenya, Tom has run carbon development for ClimateCare over the last 20 years.
He specialises in clean cooking projects that reduce fuel consumption and therefore reduce deforestation.
With close links to the UK, he has taken projects through the Woodland Carbon Code.
He also works with ClimateCare's commercialisation and client management teams and so has experienced the evolution of the voluntary carbon market.
He also works on various elements of climate policy under the Paris Agreement.
John Davies (moderator)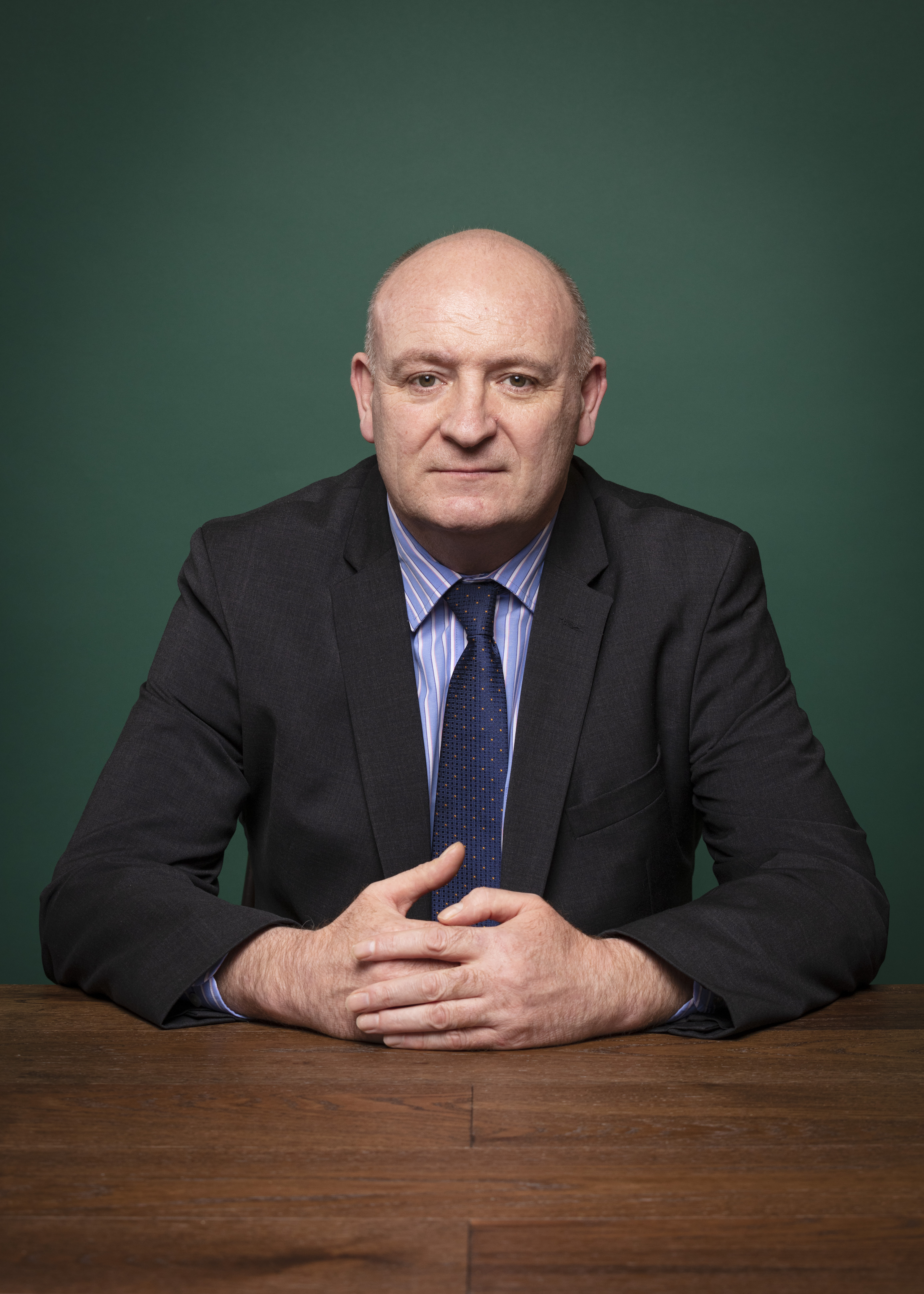 John Davies has been the NFU Cymru President since January 2018.
He farms with his family in Merthyr Cynog, near Brecon with his wife Menna and two children, Sioned and Brychan.
He has 100 suckler cows, 1,000 ewes, and runs a silage contracting business and holiday accommodation.
John is currently club leader of his local Pontfaen YFC and a community councillor.
He was President of the Royal Welsh Agricultural Society in 2012 and currently sits on the RWAS Board of Management.