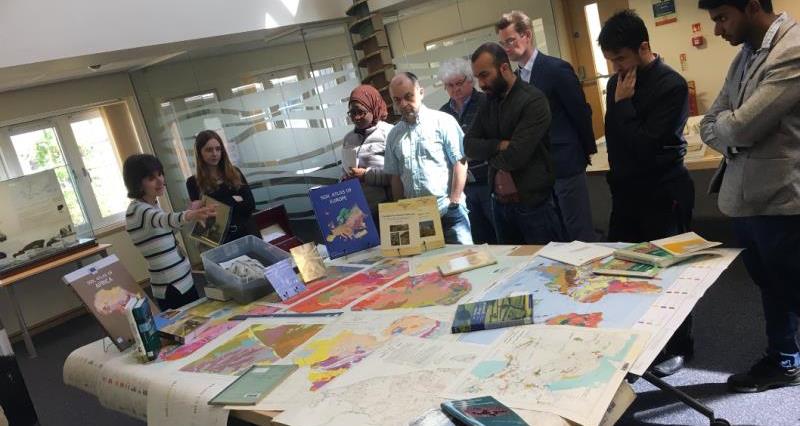 NFU assistant environment adviser Philippa Arnold attended the annual meeting of the Midlands Soil Discussion Group this week.
She writes:
The Midlands Soil Discussion Group (MSDG) is a division of the British Society of Soil Science. Now in its seventh year, MSDG meets annually at select venues across the region to discuss all things soil science.
This year's meeting was appropriately held at the British Geological Survey (BGS) centre in Keyworth, Nottinghamshire to discuss the link between soils and geology. The morning began with a tour of the BGS geological core store, an amazing facility which has been extended over time to house over a million individual specimens which included an incredible 18,000 pallets of drillcore and 80,000 trays of samples, weighing up to 10,000 tons on a system of partly robotic racking.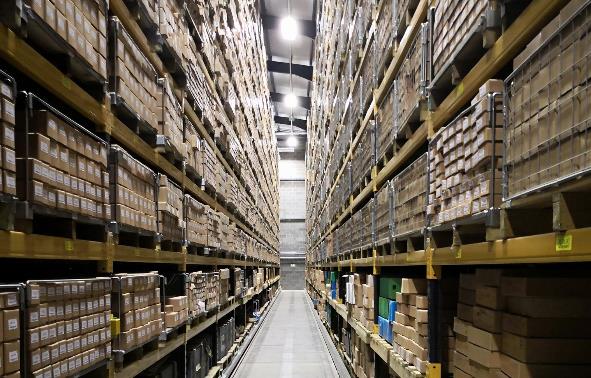 Over the last 175 years the BGS Library has grown and developed into one of the world's major earth science libraries. We were given an insight into the extensive collections of books, maps, journals and BGS publications. It was easy to see why this is thought of as one of the most highly regarded libraries within the scientific community.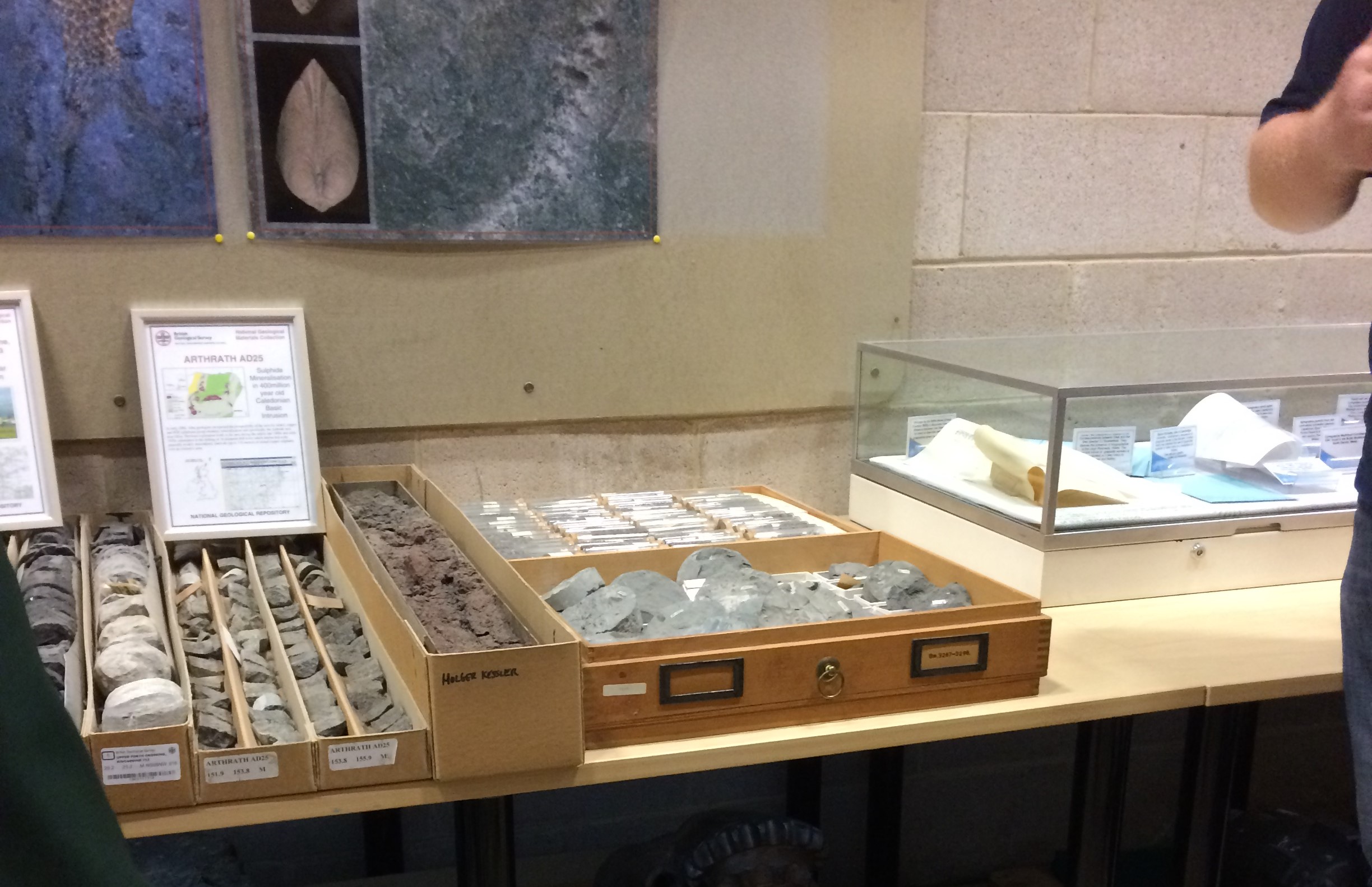 Most impressive was the 3D Geovisonary facility; a small cinema type room where we wore3D glasses to experience what I can only describe as low flying over a very realistic 3D map of the UK at speeds which made me feel a little queasy! The virtual field work map was created by terrestrial Lidar laser scans of the whole country to a 2 meter resolution and had the ability to take measurements from structural fractures in rock as well as consistently measuring river levels and exporting the data the Environment Agency to deliver live flood warnings. It was impressive to see the map demonstrate the extent of cliff erosion, comparing two scans of coastline taken 10 years apart with accurate 3D measurement.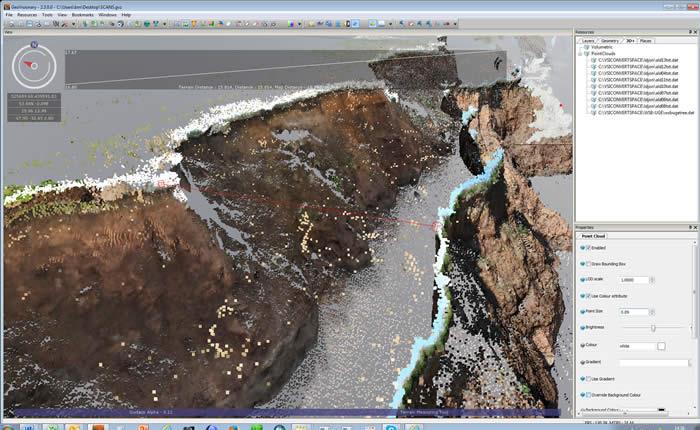 Post lunch we were privy to a tour of their geological walkway and a series of ten short presentations showcasing latest research in soil science which all reflected the theme of soil resource conservation and sustainable management.
It was humbling to hear Dr Andy Tye firstly pay tribute to the work of his late colleague and MSDG member Dr Barry Rawlins, presenting his work on digital mapping, top soil indicators and the potential in bias should routine farm data be used nationally. Further talks discussed nitrogen fixation in the Peatlands, bedrock geology influences on chemistry and plant nutrition.
I was impressed to see various presentations featuring X-ray scanning machines producing incredible images used to analyse the development of seed germination, structural soil measurements, plus the porosity of tilled and untilled soils. As a result of an expansion study on zero-tillage, the X-ray images and measurements were used to look at pore-connectivity (worm channels) in completely zero-tilled soils, whilst coming to the conclusion that over time (the study was seven years in) zero-till was good for biophysical properties. Disappointingly, there were no data taken on crop yield or the influence of subsoiling.
A re-occurring theme in the conclusions of the speakers was the variable outcomes of their studies due to not only soil type, but climatic factors, topography and influences such as land use. It really highlighted how difficult the topic of soil management is not a 'one size fits all' approach. Nothing new to farmers.
Dan Evans, a student at Lancaster University gave a talk on the production of soil from bedrock which was of particular interest. It touched on concerns over the sustainability of soil and erosion rates from agriculture but highlighted that due to land use and sloping land, soil could be gained in some areas and reduced in others. He went on to discuss his work in Cornwall on the production rates of soil and how this is currently being replicated over three further arable farms and hopes to have published results in 12 months.

It made me realise that the recent headlines stating we have 30-40 harvests left are probably not from the most credible of sources when we currently do not have good enough data sets on the life spans of arable soils to back up these claims. It led us to ask an array of questions into the possibility of whether the application of fertilisers or better connected porosity in the top layers of soil could actually increase the weathering of the bedrock and therefor the production rate of soil?
The take home message of the day, for me, was realisation that we know more about outer space that the production of the soil right beneath our feet, but incredibly interesting to hear just a snippet of the enormous amount of work on soils that are happening right now and the scale of what we are yet to learn.