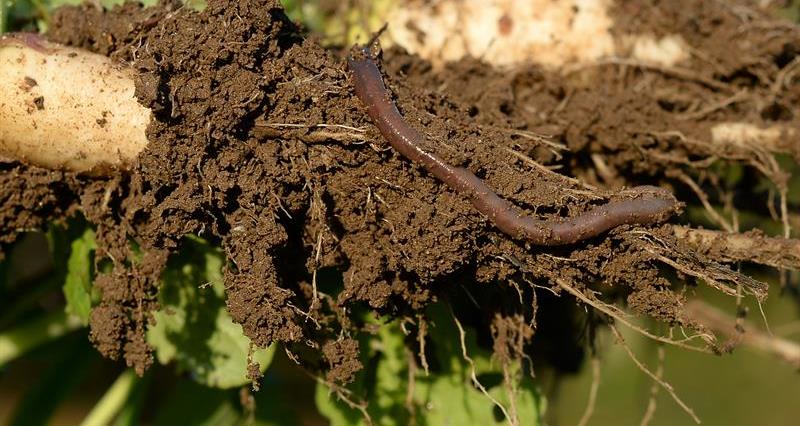 Crop Health & Protection (CHAP) is holding a 'soils forum' on 4 June to debate productive and sustainable soil management and identify potential solutions.
The event, entitled Finding Fertile Fields for the Future, will bring together academia, practitioners and innovators to showcase existing cutting-edge technologies and practical field solutions, stimulate new thinking, facilitate collaboration and turn theory into action.
The one-day meeting will be held near Ross on Wye, Herefordshire and the current agenda for the day is as follows:
Time

Session

9:00

Welcome from Tom Heap, BBC Rural Affairs Correspondent

9:15

Passionate Practitioners – Practical experience of soil management - what works and what doesn't

Speakers to include Andrew Ward, Forage Aid; James Dodds, Envireau Water; Phil Jarvis, The Allerton Project

10:15

Show your Cards – Measurement and Metrics of Soil Health

Speakers to include Elizabeth Stockdale, NIAB; Roy Neilson, James Hutton Institute; Ed Brown, Hutchinsons

11:15

Coffee Break

11:45

Novel and Emerging Techniques – Exploring cutting edge technology

Speakers to include Jason Hayward-Jones, Regen Farm; Jim Bailey, PES Technologies; Angela de Manzanos, Fungi Alert; Will Francis, RHIZA

13:05

Lunch

14:00

Inspiration Generation – A broader look at the role of soil

Speakers to include Nicolas Choksi, Schmidt-McArthur Fellow; Matthew Ryan, Phytobiome Alliance; Dave Cullen, Cranfield University; John Quinton, Lancaster University

15:30

Coffee break

16:00

Looking to the Future – Challenges and Opportunities – Panel Discussion

17:00

On-Farm Field Trials; no till, cover cropping, companion cropping and waterway management

18:30

Food and Refreshments
Click here for more information about the day and to register your place – the registration fee is £50 for CHAP members and £60 for non-members.