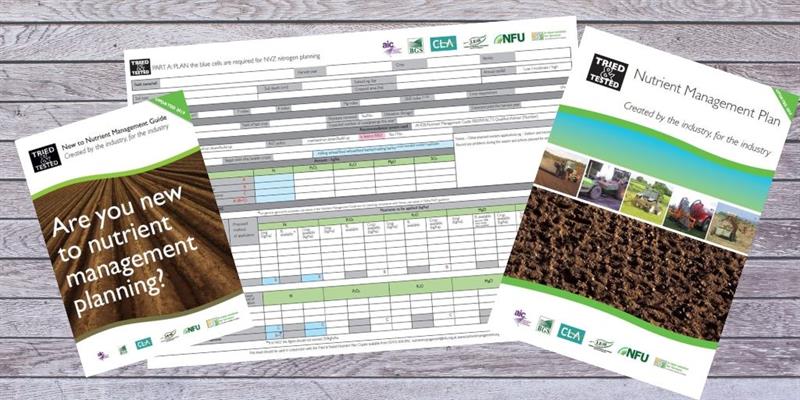 Three of the core Tried & Tested nutrient management tools have been revised and are now back in stock for 2019.
The revisions were done to ensure that all the Tried & Tested resources met with current legislation and updates to the AHDB's Nutrient Management Guide (RB209).
The handy 'New to Nutrient Management Guide' aims to provide an easy to understand introduction to nutrient management planning. The A5 fold out leaflet explains the principles behind planning your applications in 4 easy steps and helps signpost users on to where they can find further information.
The 'Nutrient Management Plan' is a comprehensive booklet designed to be used alongside AHDB's Nutrient Management Guide (RB209). It is an aid to cost-effective nutrient management planning and can help users meet the requirements of the NVZ regulations and the new Farming Rules for Water. The booklet includes photocopiable recording sheets; a farm record sheet, and a field record sheet for each field.
The A3 'Field & Farm Record Sheets pad' consists of 25 copies of the photocopiable sheets found in the Nutrient Management Plan. The record sheets are ideal for those that prefer a paper-based system. However, the record sheets and the other resources are also available to download as an electronic version.
All of the Tried & Tested resources aim to boost profitability and reduce nutrient waste and environmental impact. The range of tools and resources have been put together by key organisations in the industry to help farmers to benefit from the advantages of nutrient management planning.